Maybe you've heard of Pacman, Donkey Kong, and Space Invaders, but what about Rally Авторалли-М), The Humpbacked Horse (Конек Горбунок), and Torpedo Attack (Торпед Атака)?  While Americans were shoving quarters into arcade machines to play game after game, those in the Soviet Union were dropping in 15 kopecks in just the same way.
A few friends and I learned about The Museum of Soviet Arcade Machines (Музей советских игровых автоматов) from a SRAS 'things to do' list and decided to try out the Soviet arcade experience. Once you enter the place, 'museum' seems to be bit of a misnomer for it. When we visited, there was rocking retro music, two boys yelling in excitement about the latest score in their foosball (table soccer/football) game, and a man getting frustrated with another 'game over'. This is no normal museum.  While a museum-goer could, in theory, just look at the machines and read the information (available in both Russian and English), I simply wouldn't advise missing out on playing the games. With admission comes a small box of 15 kopeck pieces so visitors can get a first-hand experience playing these games.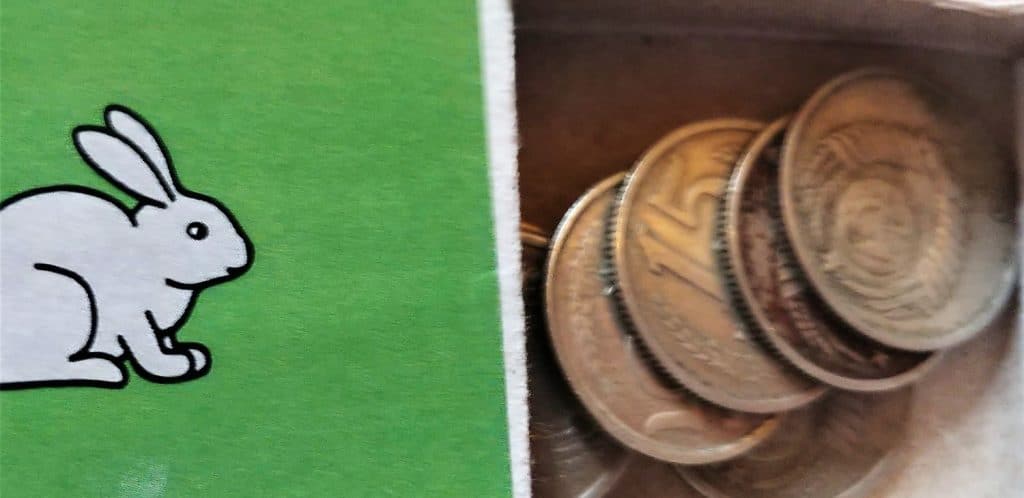 The games range from big-game hunting and commanding a naval fleet to hockey, racing, and horseback riding. There were plenty of game types to choose from: standing digital arcade machines, foosball-esque table games, and pinball. We jumped from game to game. Some, such as The Humpbacked Horse, are single-player games; in this one, you control a boy and his steed jumping over obstacles and fighting back nasty wolves. Our favorite game was simply titled hockey (Хоккей). In this two-player table game, each player controls 5 players and a goalie. Each player moves back and forth with the handles and then spins around by spinning the knob.  This game proved to be just as challenging as it was fun, as we spun our skaters around and around to try to slap the 'puck' (a small ball) into the net.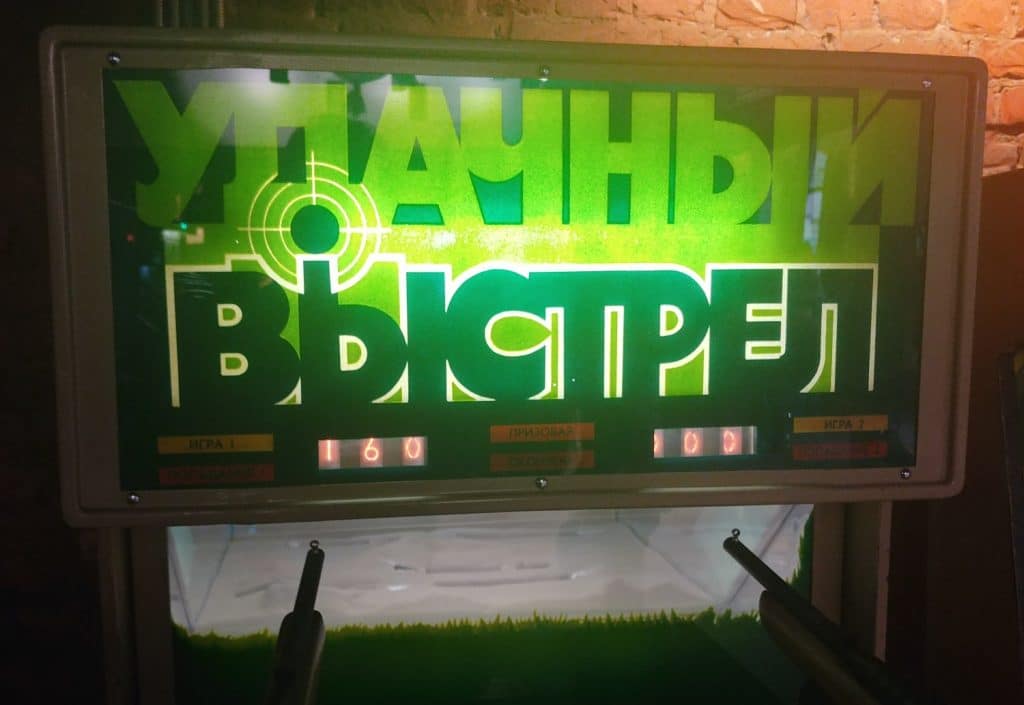 The games were just a part of what turned out to be a happening place.  There was also a ping-pong table, chess boards, a good-sized seating area with cartoons being shown, retro kvass and soda water machines, and a full cafe.  There were also plenty of people just hanging out on their laptops or doing school work. The museum's website has great in-depth information on all of the machines, including pictures of the machines being repaired and some recreations of the games that you can play at home.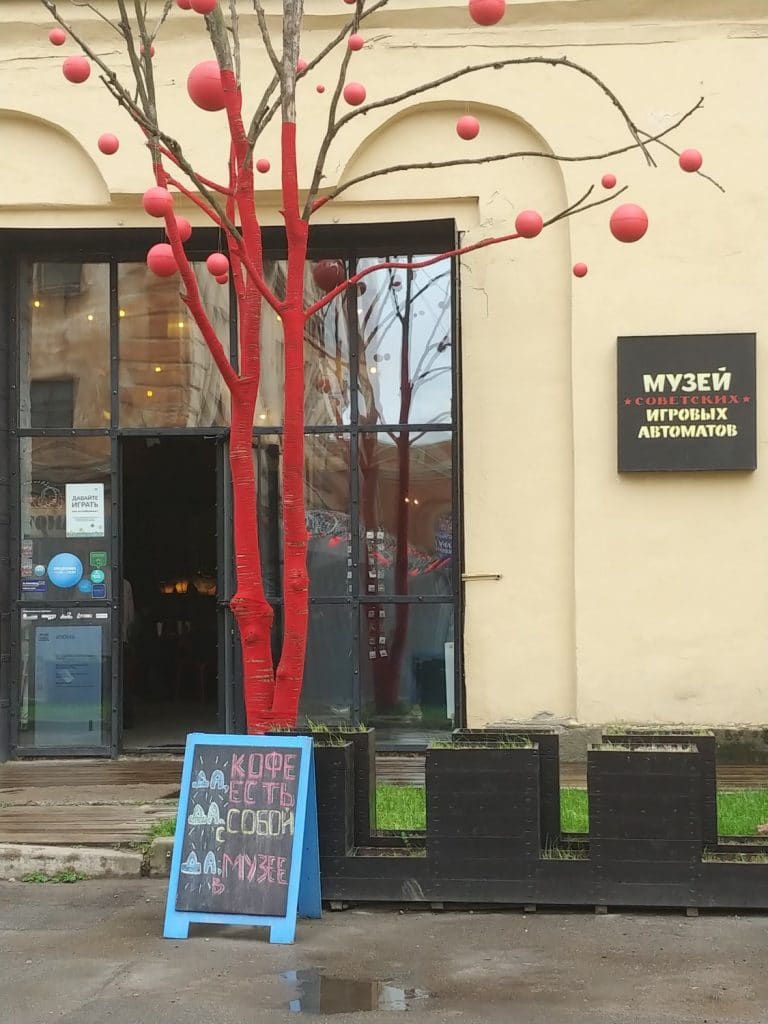 The Museum of Soviet Arcade Machines turned out to be much, much more than just a museum. It was a retro arcade hangout, and I will certainly be visiting again during my time in St. Petersburg. Gamers and other competitive people will love this museum tucked away in the center of St. Petersburg.
Museum of Soviet Arcade Machines – St. Petersburg, Russia
Konyushennaya Square, 2B (Санкт-Петербург, Конюшенная площадь, 2 лит В)
Hours of Operation: Everyday, 11am – 8pm
Time Spent: 2-3 Hours
Cost of Entry: 450RUB ($7.25) or 350RUB with student ID ($5.50)
Websites: Russian: 15kop.ru; English: 15kop.ru/en/