Listvyanka
Day Trip from Irkutsk
Part of the SRAS cultural package
for spring, 2017

Listvyanka (Листвянка) is a small town approximately 50 miles from Irkutsk. It is the closest point to Irkutsk that's directly on Lake Baikal. It's a perfect day trip from Irkutsk.
In the middle of winter, Listvyanka is an absolutely astounding site. On the drive up, the lake suddenly appears, and as you drive toward the town, you can see the point at which it changes from free-flowing to completely frozen over. Around the town, the frozen-over lake is full of activity: a skating rink, rides on fluffy camels and reindeer (!), cars driving around, drunk men playing with blocks of ice, fire-jugglers, people simply sliding around and enjoying the ice. In spots where the snow is cleared away, you can see straight down into the lake, though it's mostly just black down there. The ice is several feet thick—we watched several workers drilling down into it to make more blocks of ice for their mysterious purposes, and there was still more and more ice underneath.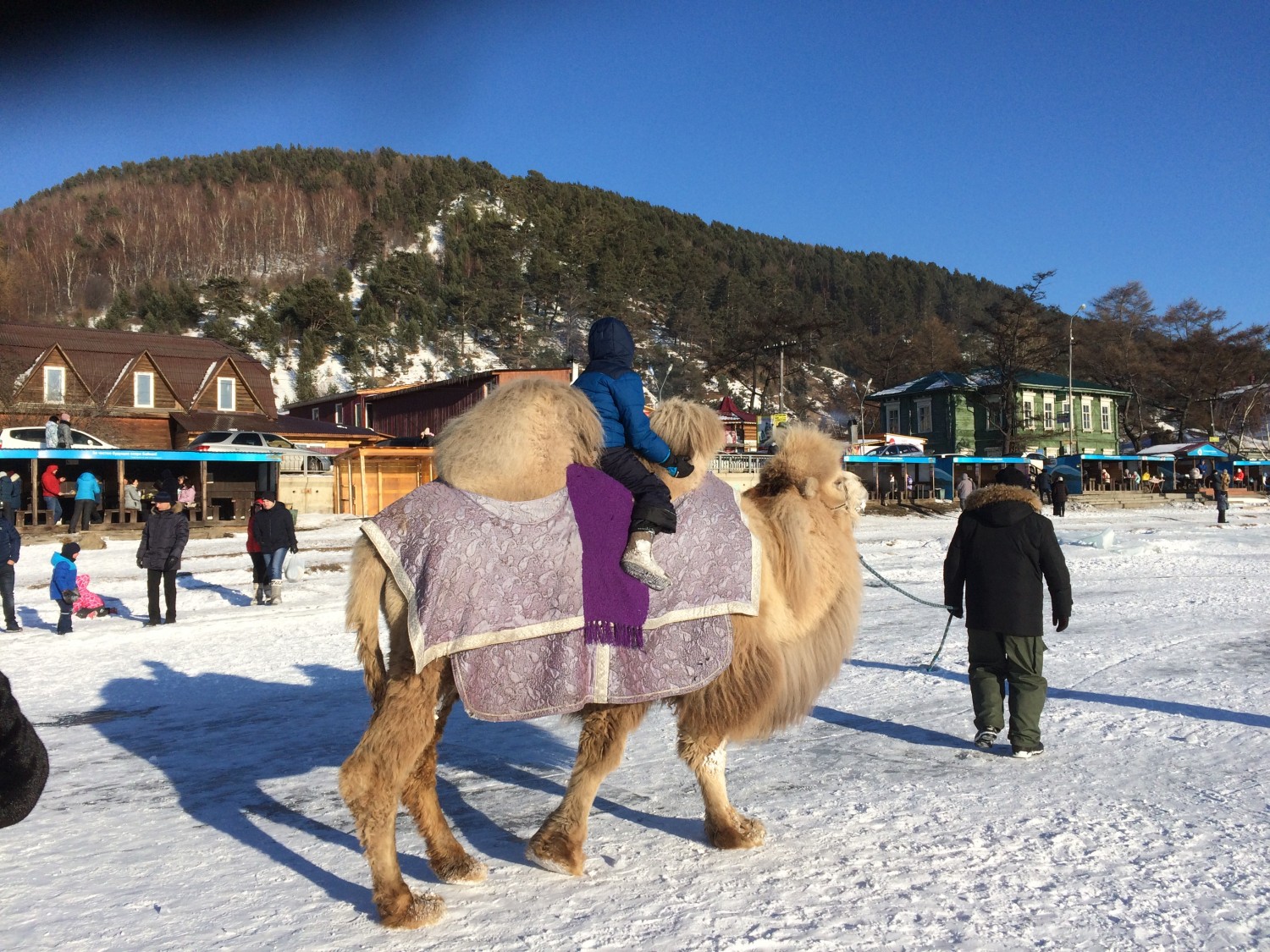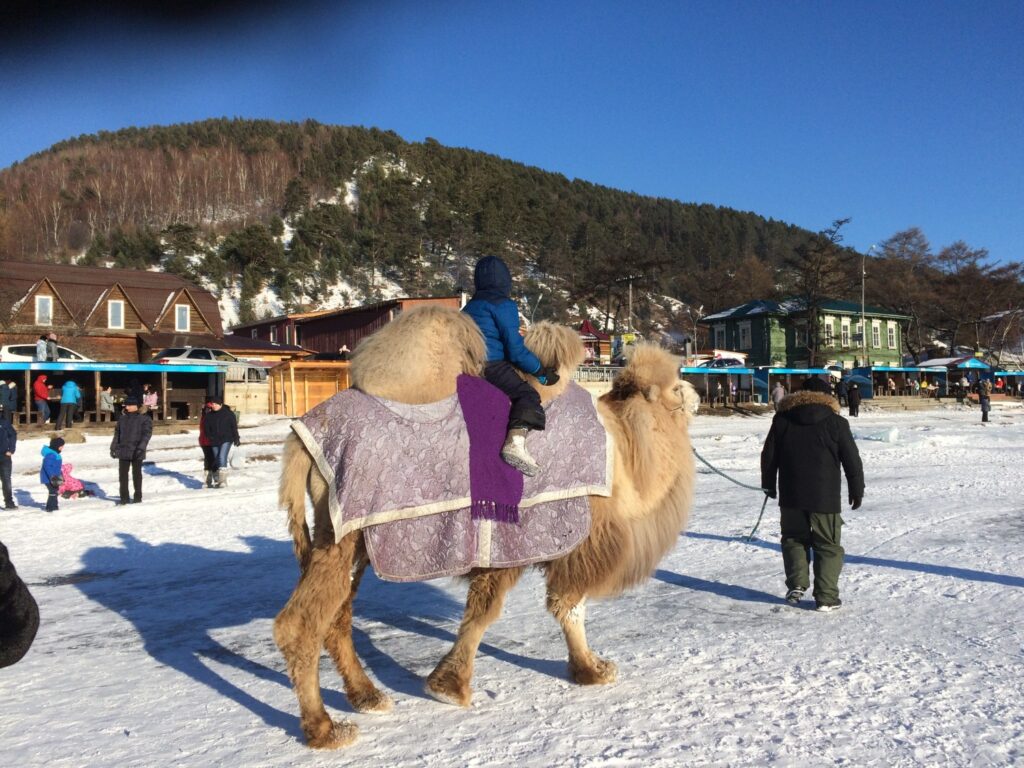 If you can manage to tear yourself away from the frozen lake, there are a few other things worth seeing in and around Listvyanka. I loved the fish market—stalls and stalls of people selling omul (омуль), the hyperlocal popular Lake Baikal fish. It's available in hot and cold-smoked varieties; you can just buy a whole fish and tear it apart with your fingers and eat it right outside the market. (It's delicious enough that it's pretty easy to forget your squeamishness, even when you're tearing off the head.) People also walk around selling fresh-baked lavash (a fluffy round/flat bread, just like the Central Asian lepyoshka) to go with it. And you can get souvenirs there as well—the warm Mongolian socks looked particularly appealing in mid-February.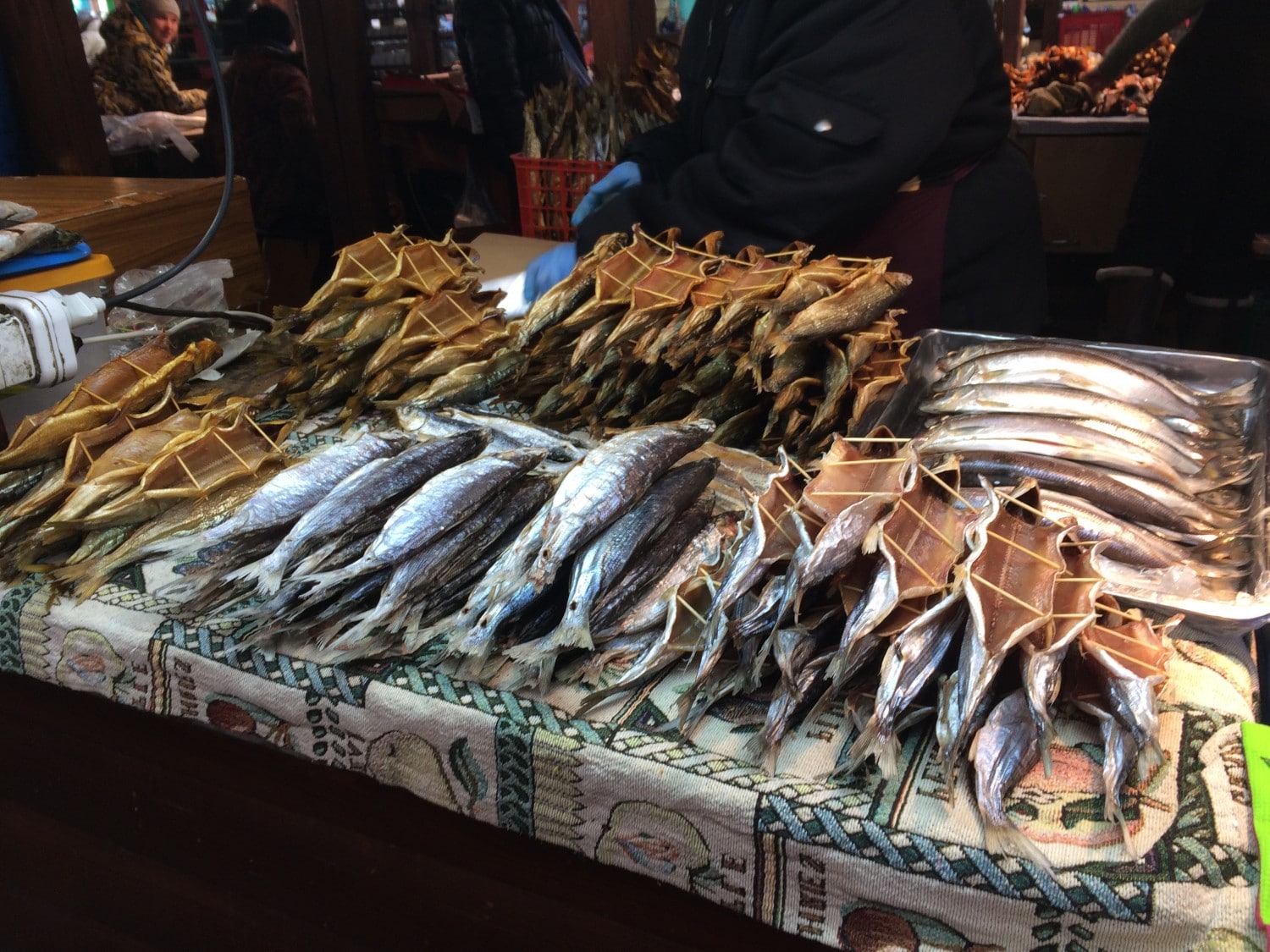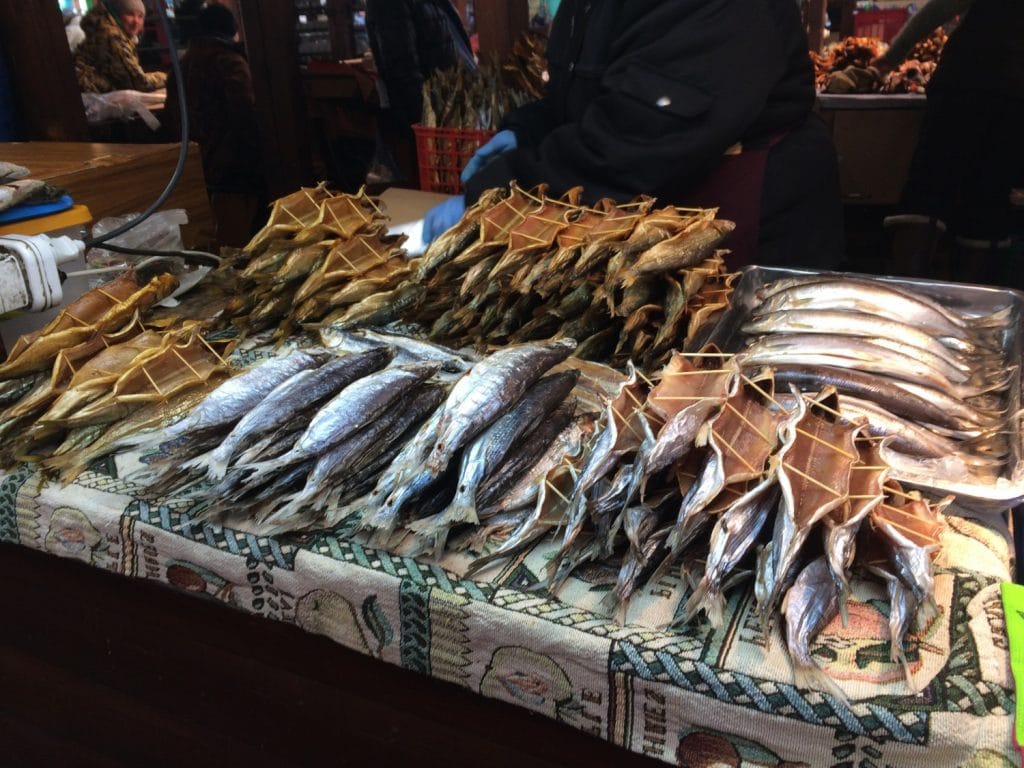 While outdoor activities are definitely the main draw in Listvyanka, even when it's too cold to want to stay out for long, the ecological museum (Akademicheskaya Street 1; open until 7)—or, more correctly, limnological, meaning "study of the lake"—may also be worth a visit. You can see live omul, which is a bit upsetting after you've eaten a bunch of them. More exciting, you can see live nerpy (нерпы; singular nerpa, нерпа; also known as the Baikal seal). There are two of them swimming around in their little tank; they are adorable and ridiculous-looking.
It's probably not possible to go to Irkutsk without stopping by Listvyanka, since Lake Baikal is the main draw for those heading to Irkutsk. However, in case you were concerned, it does live up to the hype, even in winter.