Layovers in major cities are very common in international travel and are often regarded as a headache to be kept to an hour or two – just enough to make sure you make the connecting flight. However, layovers can be a convenient opportunity for extra travel – planning extended layovers can allow you to see more of the world's great cities.
Every option for my flight to Irkutsk contained a stopover in Moscow or Saint Petersburg; there were no direct flights. Most layover times ranged from 1 to 4 hours, but I elected for a 17 hour layover. With proper planning, I'd have enough time to do a day's worth of sightseeing and return to the airport for check in, security, and boarding.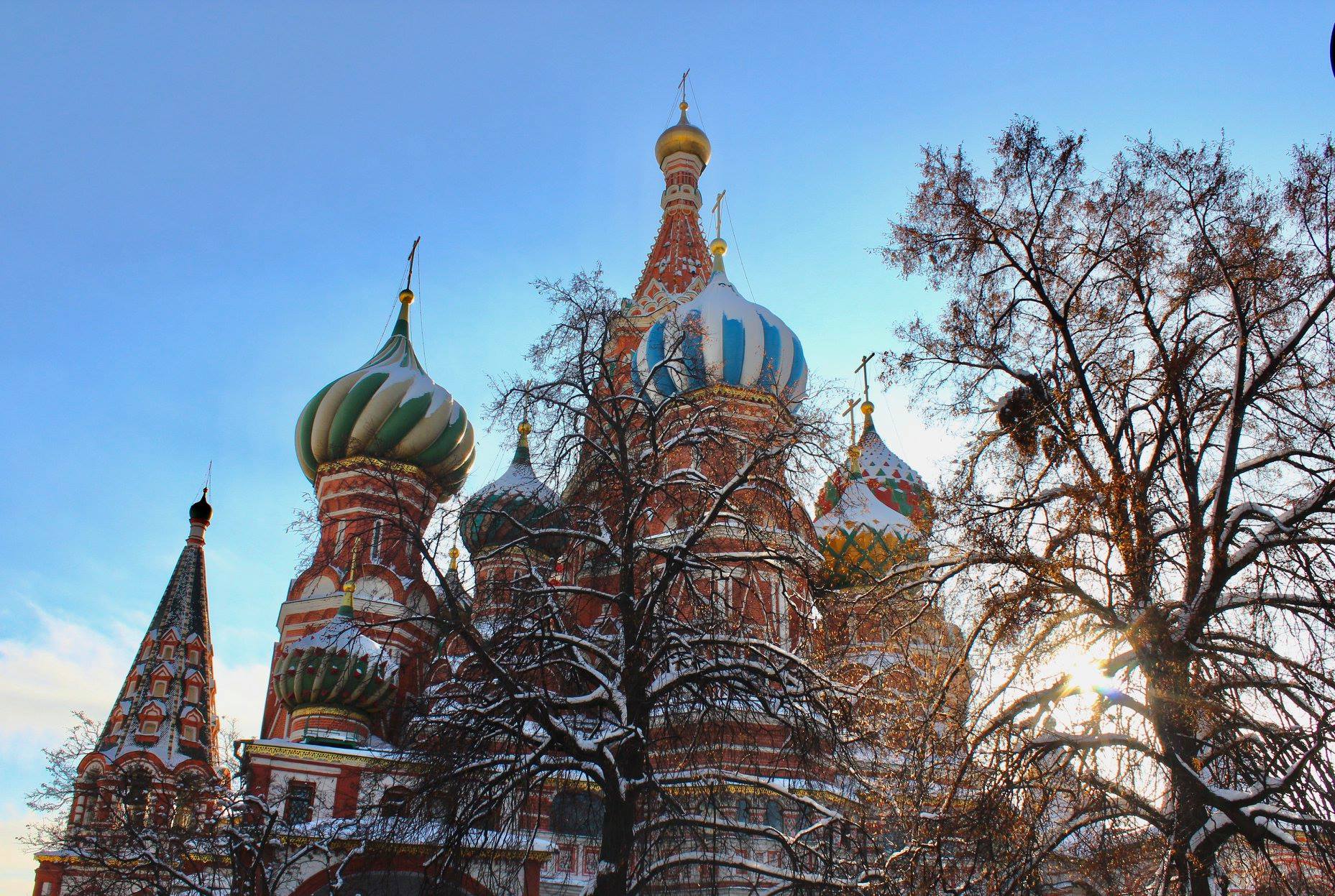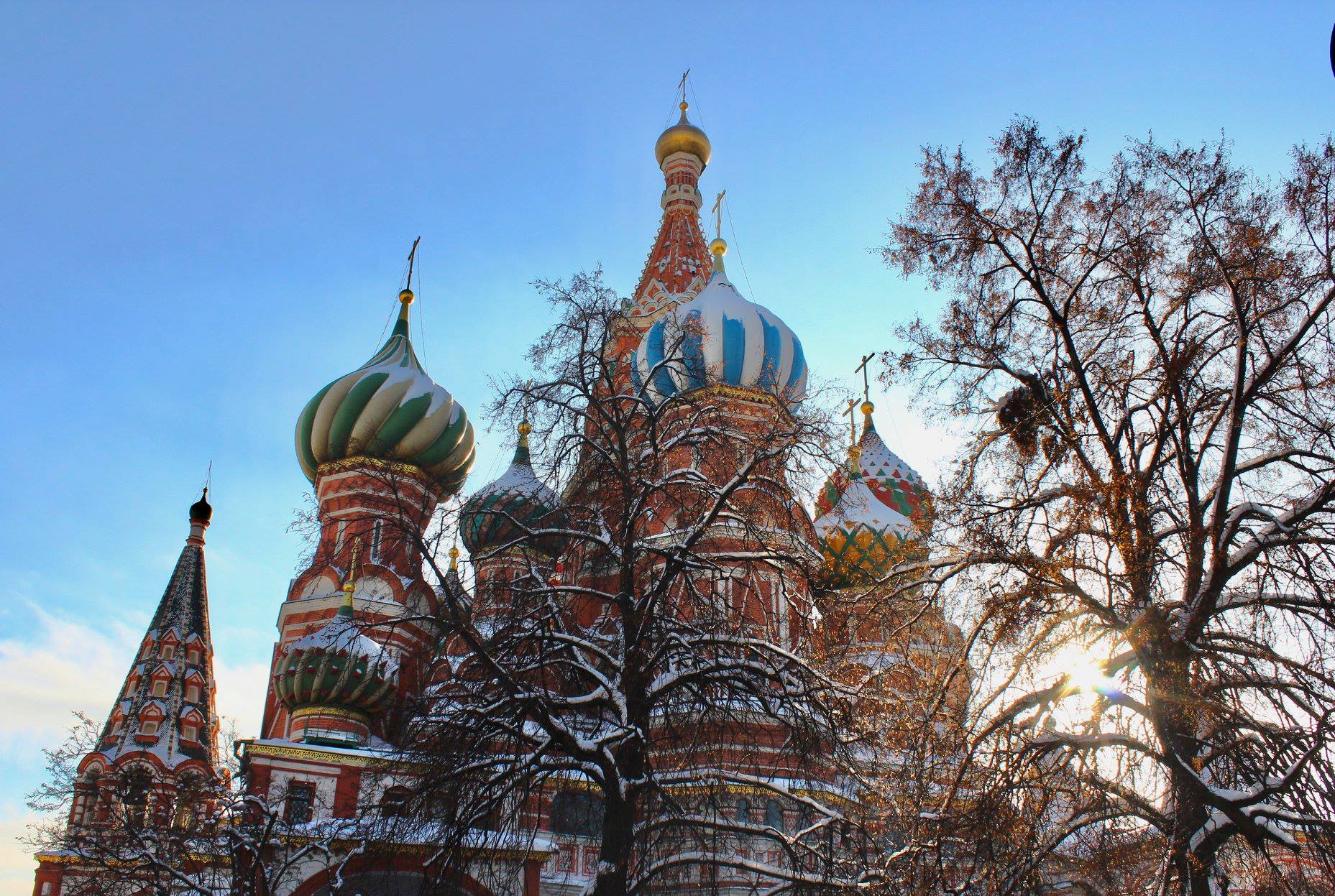 My packed one-day plan included major sites like Moscow's Red Square, the Bolshoi Theatre, St. Basil's Cathedral, the Kremlin, Gorky Park, eating, and trying out several routes on Moscow's renowned metro. With a little planning, it was all possible, and I'd definitely advise it to anyone interested in getting out of the airport and going on a little adventure!
If you are planning this as part of your travel to an SRAS program, make sure to tell SRAS – there may specific travel or visa logistics to consider!
Logistics
The first thing to know is that WiFi is ubiquitous across Moscow and most major Russian cities– but, due to a recent federal law, you need a Russian phone number in order to receive a login code. If you have an unlocked cell phone, you can pick up a SIM (and even a cheap phone if you need) at one of the many cell phone stands in Russia's airports for about 400 rubles ($8).
Otherwise, you can navigate the Metro and city center with free maps from the airport; however, I'd recommend printing one out from the internet yourself and planning your route ahead of time just in case!
I specifically chose a flight arriving at 5:00 am Moscow time (giving me maximum daylight and safety in the city), and departed around 10:00 pm.
While some can rest easily on flights, I didn't get much sleep on my overnight flight to Moscow; thus, before starting out the day I decided to take advantage of Baikal Lounge, located on the 2nd floor of Sheremetyevo Airport in Moscow. It's equipped with several pay-the-hour hostel style rooms for sleeping, a shower, and snacks. While totally not necessary, I was really tired and chose to rest up for 3 hours (45 USD). I wanted to make sure I was alert for the day, and the extra sleep did make my day of travel more enjoyable.
You can leave your luggage in the Left Luggage service commonly provided at many airports (check the airport websites). At Sheremetyevo, this is located in Terminal D on the ground floor. One day costs 500 rubles, or around 9 USD, and 250 rubles for each day thereafter. You can plan for a longer layover this way by having an overnight kit packed in your carryon and arranging for a hostel in advance. This way you don't have to haul your suitcases into the city and back.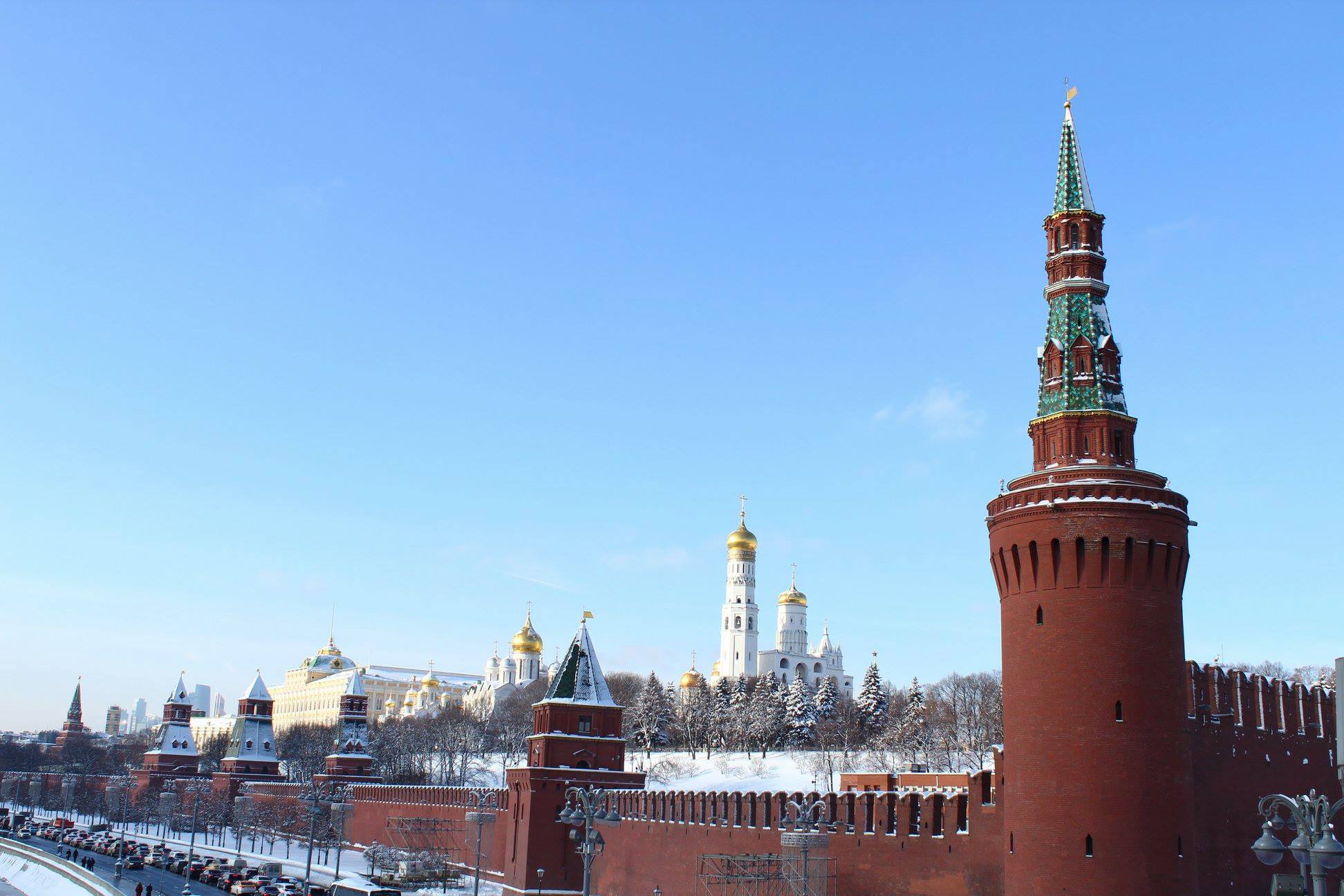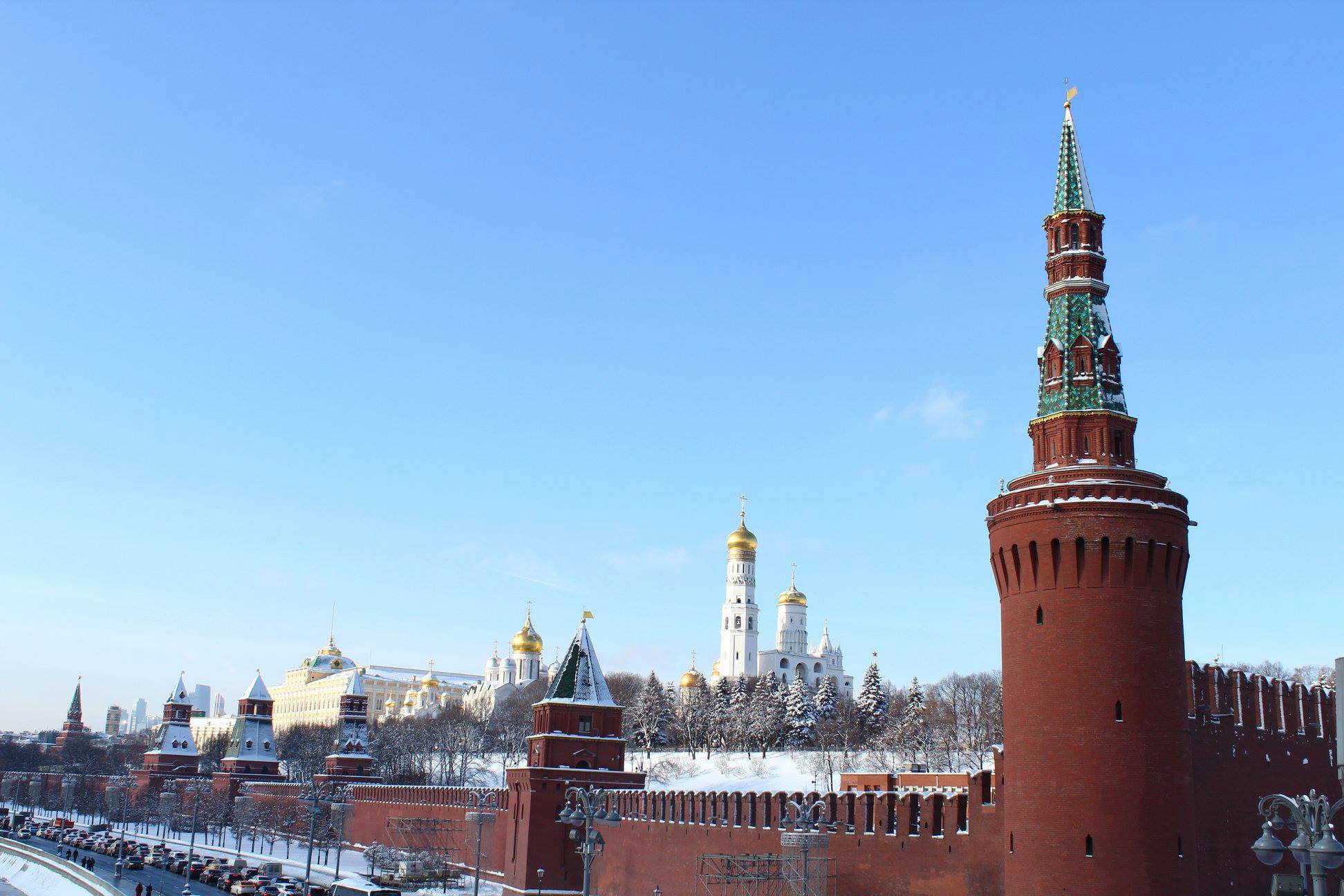 Aeroexpress is a safe and comfortable commuter train that runs from each of Moscow's major airports into the city. At Sheremetevo, it can be accessed from Terminal D on the second floor by simply following the well-marked signs. You can get a discounted round trip ticket for about $15 from the website or via automated kiosk at the airport. It usually runs about every half hour, but check the website for the day's schedule, as it can change. The train will deposit you at Belorusskaya metro station – from which you can use Moscow's beautiful metro system to access the rest of the city. Hold onto your receipt for the entire day! You will need it to get back into the airport.
Taxis are also available – but will be much more expensive. If you do take one, download and use Uber or Yandex Taxi – don't just take on of the drivers that wait in the lobby or you will almost certainly be charged "foreigner rates."
Once off Aeroexpress, follow the signs with the red "M"s to the metro. At the station ticket office, ask for "odin su-tok." This type of tourist commuter card will allow you unlimited metro and city bus rides for the full day. It will run 218 rubles (and is worth it if you will likely use more than four rides – which can also be bought individually for 55 rubles or about $1 a piece). Three and seven day cards are also available, if you'll be staying longer.
For my route, I went first to metro Teatralnaya – just three stops south on the green line from Belorusskaya and in the heart of Moscow's tourist area. From there, you can immediately find the Bolshoi Theatre and, on every corner, maps and signs pointing you in the direction of Red Square, St. Basil's Cathedral, and the Kremlin, all just a short walk away.
I was on a budget, so I spent about 2 hours viewing all of the sites and taking photographs, without entering into any museums. For lunch, I chose Russian tea and blinis from street vendors set up in the Red Square, which, depending on your taste, can range from 300 – 600 rubles (5-10 USD). However, there were numerous other cafes and restaurants I could have checked out, as well as shopping centers.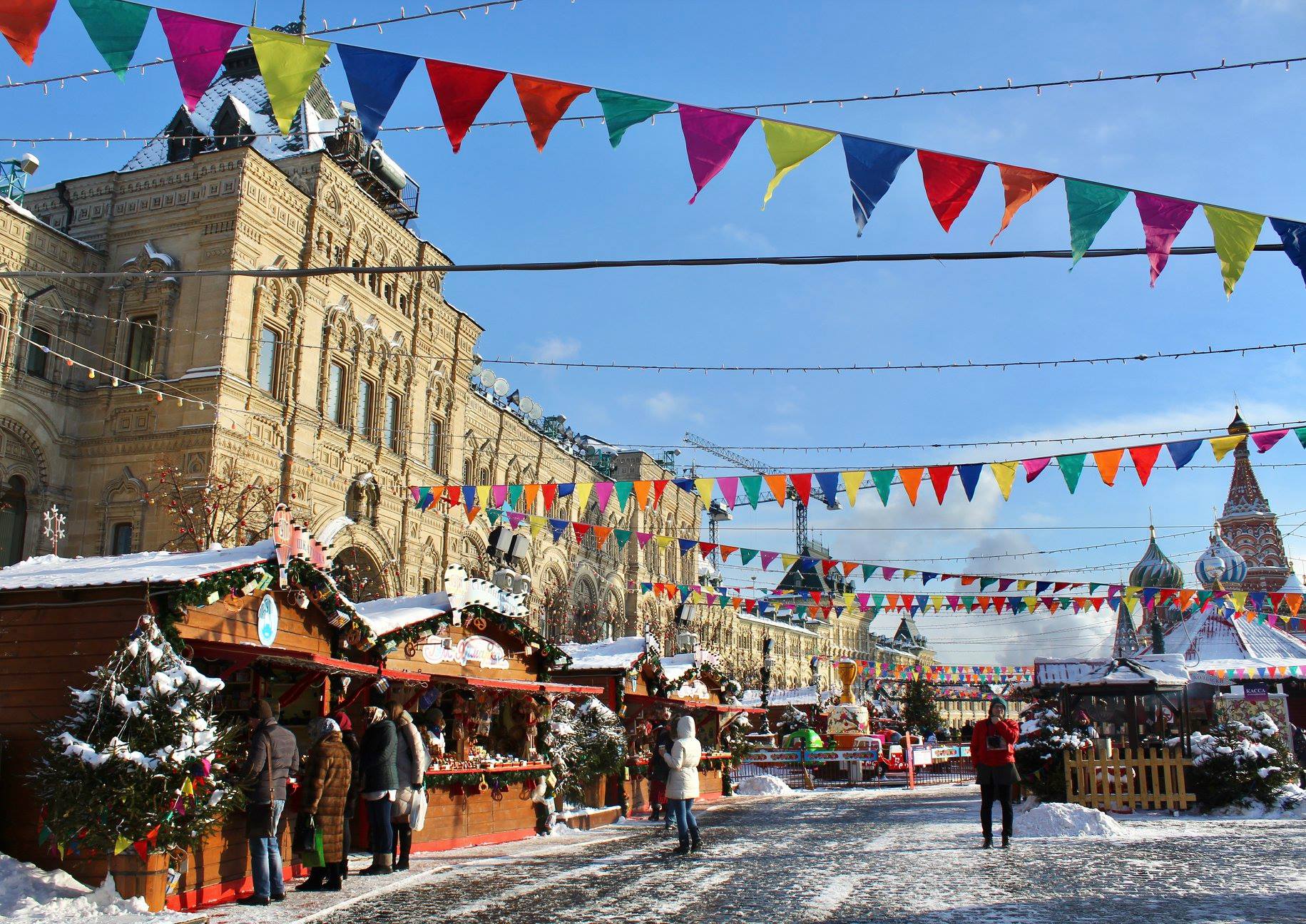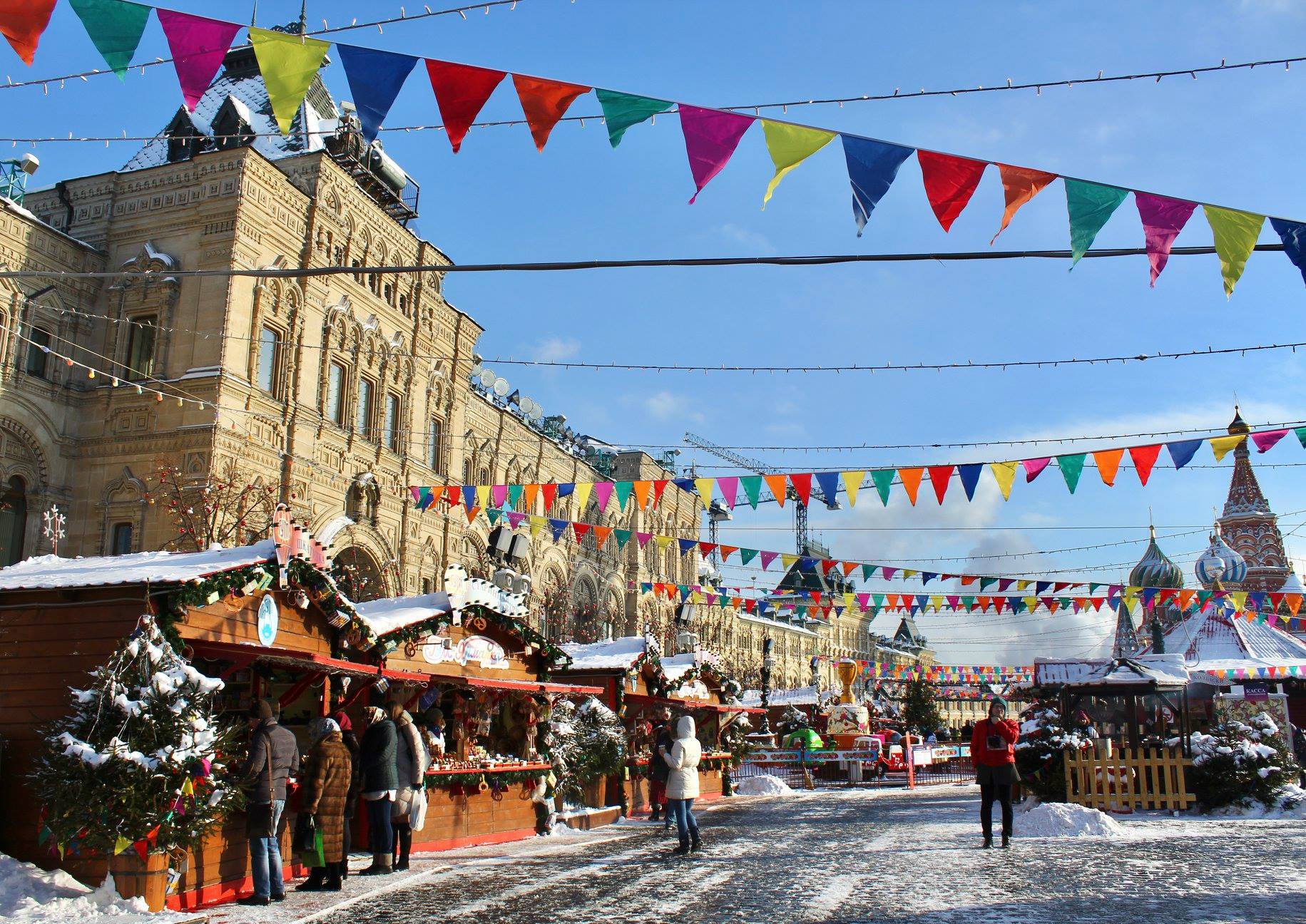 My next stop was Gorky Park, just three more stops south on the Metro's red line, which you can also access from just outside of Red Square. Prior to arriving in Moscow, I read that during the winter the park has one of the best ice-skating rinks in Europe, as well as numerous paths and cafes to check out while enjoying the fresh air. Exiting from the Park of Culture metro station, I then checked the map located outside, and walked about fifteen minutes over the giant bridge to the park.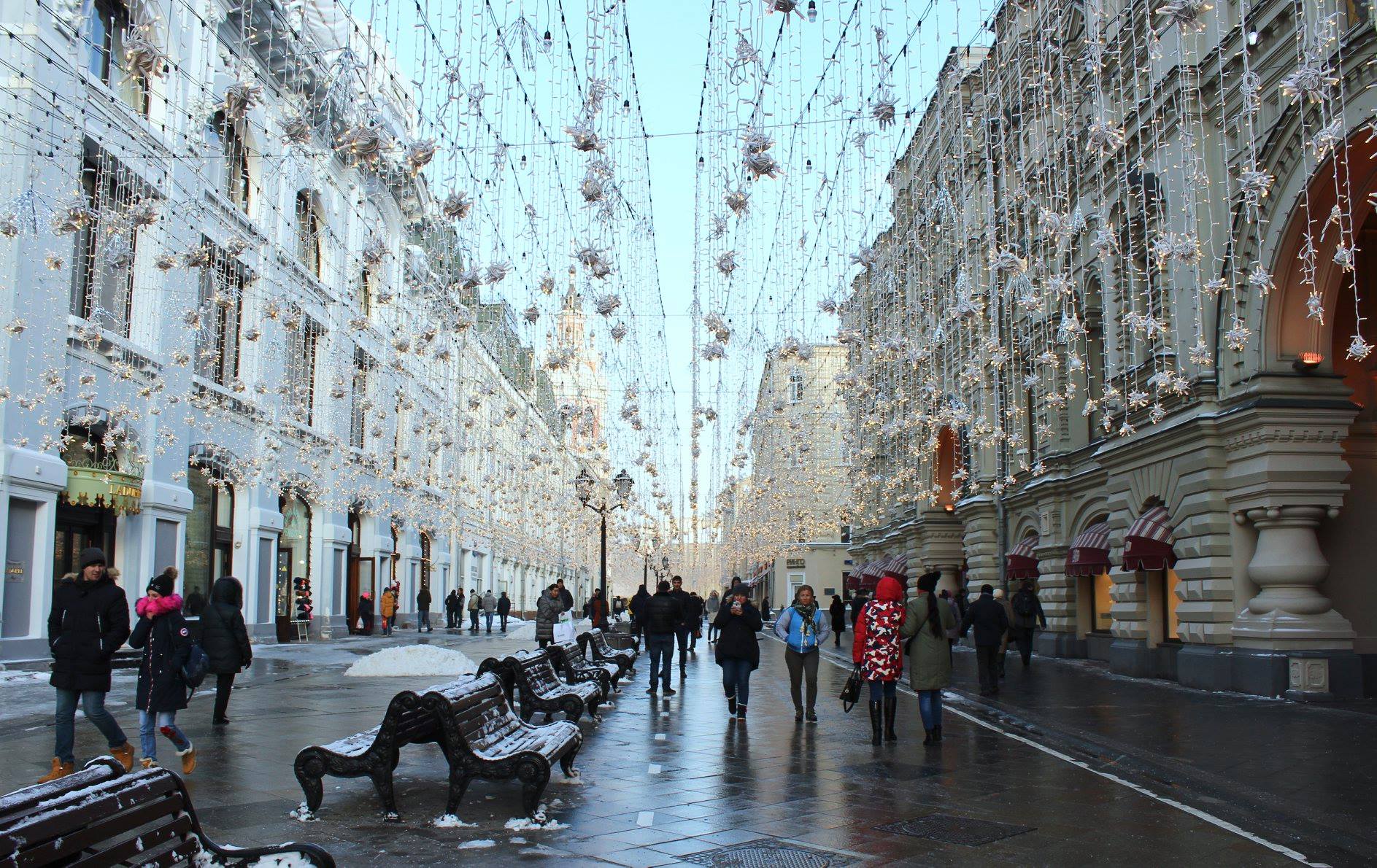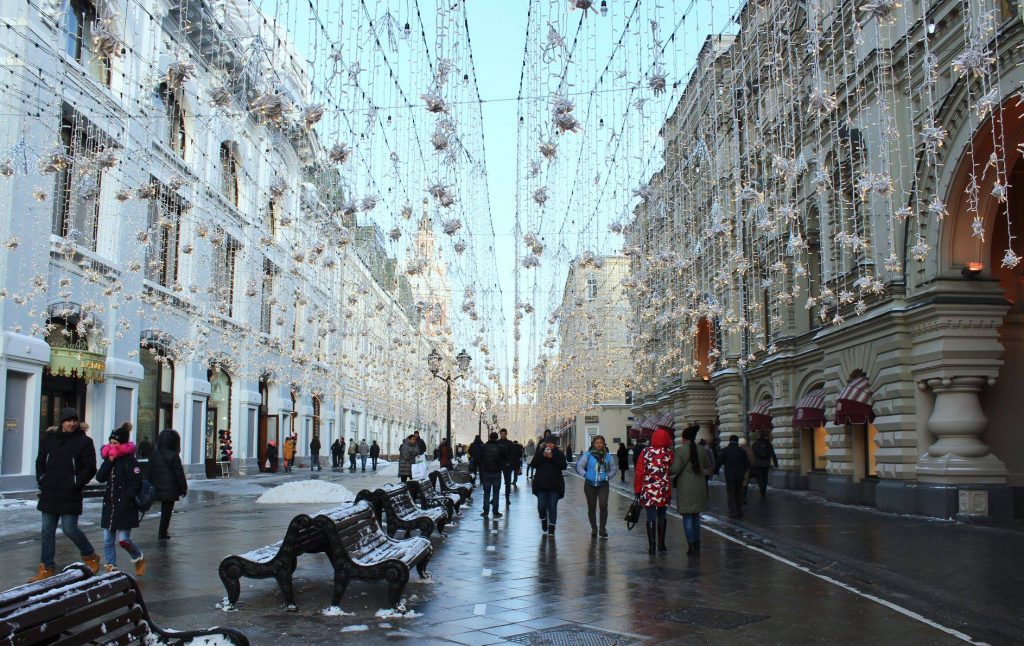 Once arriving I was disappointed to find out that there was an afternoon break for the ice skating rentals, and that service would not resume until the evening. Instead I decided to get some exercise by walking around the park and enjoying the scenery, stopping for coffee at a cafe within the park. Once I was warmed up, I then decided to explore the metro a bit more before starting back to the airport around 5 pm. This is done by just heading back to Belorusskaya and following the many signs back to Aeroexpress. Again, make sure you have your ticket on you at all times!
In all, my travel around Moscow was just the pick me up I needed to continue my journey to Irkutsk. I spent, in total, around 80 USD with 45 of that used at Baikal Lounge to sleep.  Transport, food, and entertainment for the day only cost about 35 USD. Moscow is full of possibilities, though, and you can plan for nearly any taste or interest by looking online. Most museums, cafes, and other places of interest will list their costs online, making it very easy to plan your budget for a layover adventure of any length.