I am currently serving an internship in Moscow at the PIR Center for International Studies Autonomous Non-for-Profit Organization (Автономная некоммерческая организации «Научный центр международных исследований «ПИР»). This independent non-governmental organization was founded in 1994 and serves as a major research engine and source of publications on nuclear nonproliferation, conventional arms control, foreign policy and international security. PIR Center works as an educator, hosting various educational programs throughout the year, and offers consulting expertise and runs several publications. PIR Center is represented throughout Europe via the Centre russe d'etudes politiques and possesses consultative status with the UN Economic and Social Council (ECOSOC).
My internship in Moscow was set up by SRAS under the NGO and Cultural Internship Program.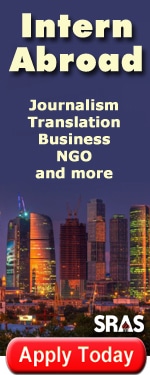 Before I arrived in Russia, I had a Skype interview with my overseers in which they informed me that I, like all PIR Center interns, would need to complete a book review (кныжные новынки), by the end of the first week of my internship in Moscow.  This review can be on any recently-published book related to international relations, international security, nuclear nonproliferation, control of conventional weapons, etc.  The document is often submitted in Russian language, but exceptions can be made; I submitted mine in English and then submitted a copy translated into Russian.  If reviews are good enough they are published in журнал "Индекс Безопасности" ("Security Index" journal).
I commute to the internship in Moscow using the metro system. Most places in Moscow are within a 5-15 minute walk of a station – and this is true of both MGU where I live, and the PIR office where I work. The total trip takes about 45 minutes.
As is also fairly common in Moscow, security at the PIR Center office building is comparatively tight. As I am not a permanent employee, I must check in by showing ID when entering the building each morning. It is also not uncommon for organizations in Moscow to be spread out over a few offices. I work at the Dobrinskaya offcie where where the Project Coordinator, Ekaterina Sizikova, the PIR Center Accountant, Galina Rasskazova, and the Executive Director, Albert Zulkharneev, and two other interns work. The Center also has an office on the campus of the Diplomatic Academy of the Ministry of Foreign Affairs of the Russian Federation (Дипломатическая академия Министерства иностранных дел Российской Федерации), where, in fact, most of the PIR researchers work.  The founder and Director of PIR, Dr. Vladimir Orlov, also serves as the Head of the Academy's Center for Global Trends and International Organizations.
The Center releases a number of print and online publications. It's largest one is published in print four times per year in both Russian and English, and is called журнал Индекс Безопасности (The Security Index Journal).  It was the first project that the Center undertook, and before 2007, was called Ядерный Контроль (Nuclear Control). The journal is very well known among political, business, and academic circles as a top source of objective analysis on nonproliferation of WMD and arms control. It receives contributions from such sources as the Director General of the United Nations Office at Geneva, the Executive Secretary of the CTBTO, the Secretary General of NATO, the Secretary-General of the Conference on Disarmament, and others. The Center also publishes monographs within the PIR Center Library series, which includes higher-education textbooks, guidebooks, reports, etc. The Center's online publications include two electronic newsletters called Ядерный Контроль (Yaderny Kontrol), PIR PRESS NEWS, an e-bulletin called CyberPulse, and an analytical and information newsletter entitled Vienna+Geneva, which the Center publishes in conjunction with its European office.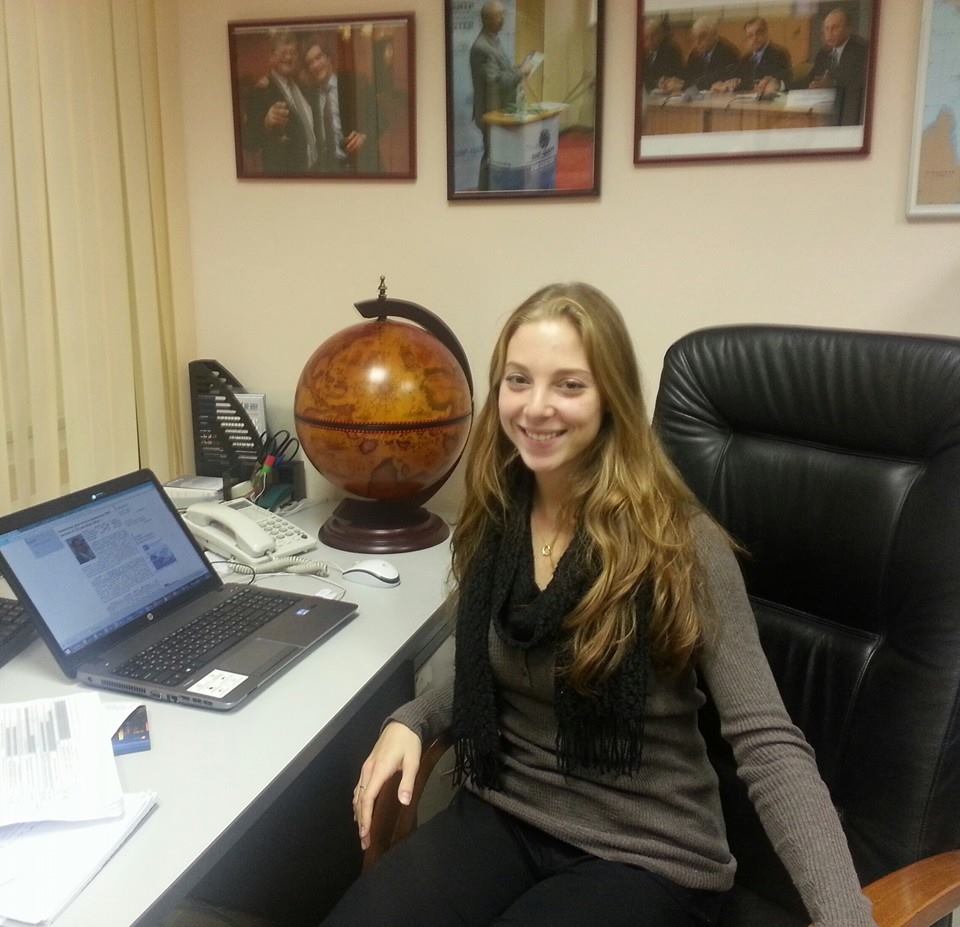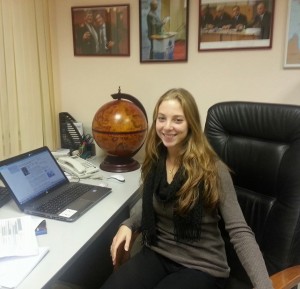 Duties that interns perform vary greatly. More advanced students can assist with direct research or engage in official correspondence on behalf of PIR Center– this even includes answering the telephone. I am far from fluent in Russian language at this point, so my duties have mostly included translating documents from Russian to English for PIR PRESS NEWS and proofreading documents that PIR staff members have already translated to English. Duties also include more mundane tasks such as fetching the mail during the week.
This fall is an especially exciting time for PIR Center. The organization hosted the fourteenth PIR Center International School on Global Security for Young Specialists from September 30-October 8, 2014.  In early October, the organization hosted a conference "Russia and the Nuclear Nonproliferation Agenda: Towards the 2015 NPT Review Conference", which served as an extended meeting of the PIR Center Advisory Board and the Trialogue Club International, and celebrated its 20th anniversary with a formal reception.  I am very glad to say that I had the privilege of helping to organize and assist on-site at each of these events.  As preparatory work, I contacted English-speaking prospective attendees to verify their attendance or absence, translated event agendas and guest-lists from Russian to English, and helped create name tags and pamphlets for the guests.  At the event itself I assisted with logistics and by taking notes in English–with the help of the official translators– on each of the presentations, in hopes that some of the information will be used in Tweets on the PIR Center Twitter page. I hope that, as the months go by, my Russian will reach a level that will allow me to assist PIR Center with its various research projects as part of my internship in Moscow.
See Part II of this entry for information on a PIR Center internship in Moscow!