As told in Part I of this entry, I intern at the PIR Center for International Studies Autonomous Non-for-Profit Organization (Автономная некоммерческая организации «Научный центр международных исследований «ПИР»). One very interesting portion of the organization's staff is its interns. PIR Center typically houses interns for a few months at a time. Most of the interns are from Russia or CIS states and incorporate the internship into their undergraduate, graduate or post-graduate studies. Interns are provided the opportunity to conduct their own research project under the auspices of the Center's various experts.
I always find the life paths of different people very interesting, and would like to share those of two PIR Center interns. I think that doing so will give young Americans who are interested interning at a similar organization in Russia or Asia an idea of what such an organization looks for, as well asl how such an internship can help one enhance or figure out his or her educational and professional path. Reading such information may also help prospective SRAS NGO and Cultural Internships program participants to make the decision to participate.
When I began interning at PIR Center there was one intern (стажёр), Kristina Kucheeva, and one trainee (практикант), Adlan Margoev. Both had similar tasks, except Kristina had remained with PIR for a year, while Adlan did so for one month. Kristina is completing her master's degree at MGIMO (Moscow State Institute of International Relations), (МГИМО (Московский государственный институт международных отношений (Университет) МИД России). Adlan is a third-year student at MGIMO. His major is "Diplomacy and Policy of the Islamic Republic of Iran"; he also studies Persian. He is especially interested in Iran's regional policy and its nuclear program, and since PIR Center engages in Iranian nuclear program studies, he decided to incorporate training at PIR Center into his coursework. In the future he hopes to further his studies at MGIMO, continue completing work for and maintain contact with PIR Center, and eventually engage in relations with Iranian scientists and experts.
Something I was very interested to learn when I arrived at PIR Center is that, during the summer of 2014, right before I arrived, an American by the name of Sarah Norris interned there. She is a few years older than I am and possesses a little more experience in international relations than I do thus far. I found her story very interesting.  Amidst her studies in the Nonproliferation and Terrorism Studies program at the Monterey Institute of International Studies, Sarah came to Russia as an NSEP Boren Fellow. She spent seven months in Moscow in total, and during that time she enrolled directly in MGIMO language classes during the spring and interned at the Carnegie Moscow Center. During the summer she took language classes at MSU and interned at PIR Center.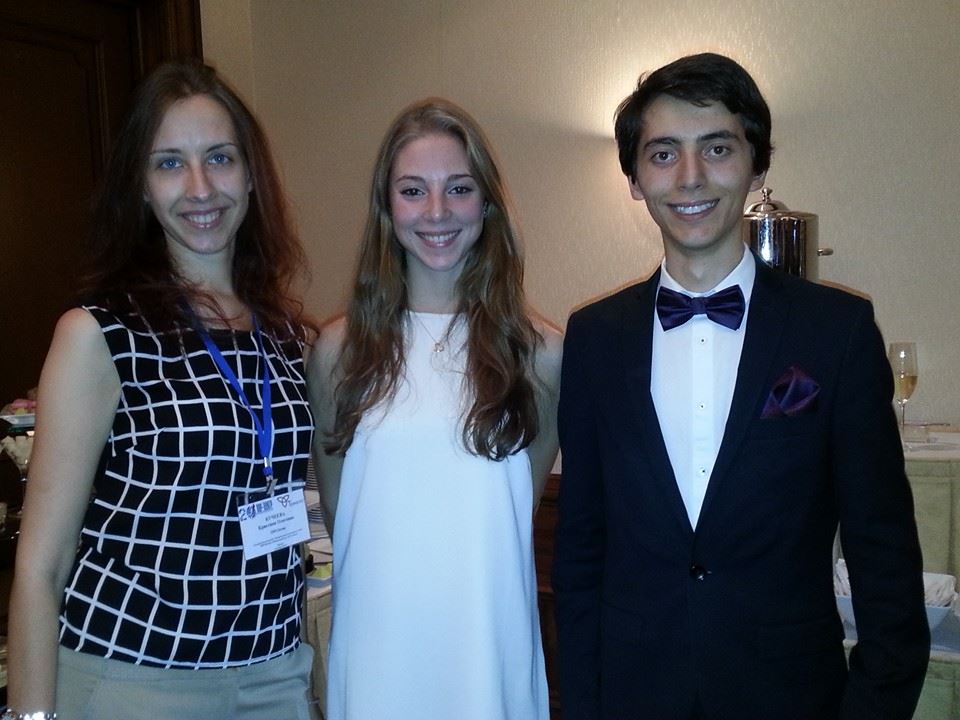 When asked about her time at PIR Center, Sarah responded: "My time with PIR was beneficial in that it gave me experience interacting with people in a Russian office environment, connected me with Russian professionals in the nonproliferation field, taught me new perspectives on nonproliferation/arms control issues, and allowed me to build stronger ties with an institution that is close to my own—MIIS—back home. PIR Center holds their interns to high intellectual standards, and I really appreciated that." After graduation, Sarah hopes to work in the U.S. Government on arms control and U.S.-Russia relations.
Overall, I would highly recommend interning at PIR Center or at any similar institution abroad.  Such an internship can open doors that one might not even have known existed. SRAS NGO and Cultural Internships program participants can expand their educational, professional, cultural and linguistic horizons tenfold. The program provides them the priceless opportunity of not only learning Russian language, but of applying those studies as one gains professional experience. The contacts, experience and knowledge that I and the other PIR Center interns have gained during our internships will benefit us in one way or another for the rest of our lives. Just meeting the other PIR Center interns has opened my eyes; learning their backgrounds and aspirations has provided me some ideas of how to go about carving out my own future educational and professional path. If asked whether I would go back in time and choose to do this program again, I would undoubtedly say yes.