Craving good quality Indian food at a decent price? As with many restaurants in Bishkek, The Host is a fusion of multiple cuisines – BBQ, Chinese, and Italian to name a few, but specializing in Indian. It was a sleepy Sunday afternoon, so we decided to head to The Host for some tasty comfort food. 
Decor and Ambiance 
The exterior of The Host may fool you into thinking it's a "Bar and Grill" – so don't be surprised when you enter to find a classy Indian–themed restaurant. Traditional instruments hang on the walls and linen cloths cover the tables, which are lined with comfy sofa chairs. It was nearly empty when we first entered, so we were attended to by about three different waiters during our meal. Soon after we were seated, Russian pop music started playing over the speakers, quite out of place with the decor. A waitress came over and gave us a couple of slightly greasy menus, which we started to leaf through.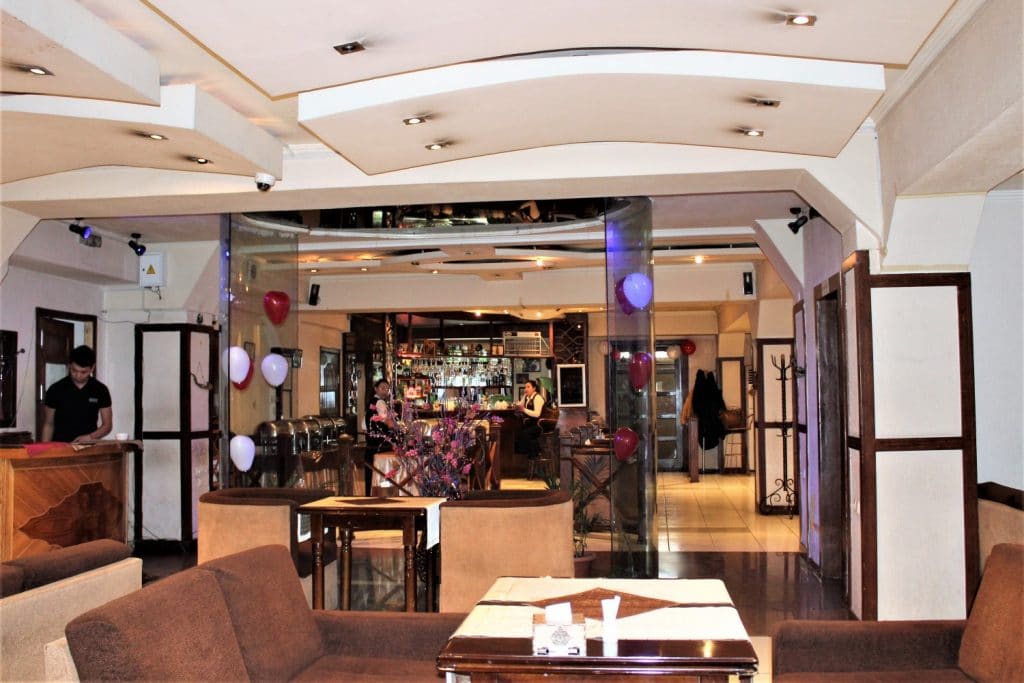 Food 
As a vegan, I was concerned about whether there would be options available for my dietary requirements. However, I needn't have worried. Most of the cuisines were meat based but I flicked to the Indian section and found a couple of vegetarian curries. When ordering, I made sure to specify that the curry I had chosen was meat free and asked the waitress to make a note to the chef to not include any dairy products. Unfortunately, a lot of ordinarily vegan curries, such as dahl, include cream, so it's always a good idea to double check ingredients.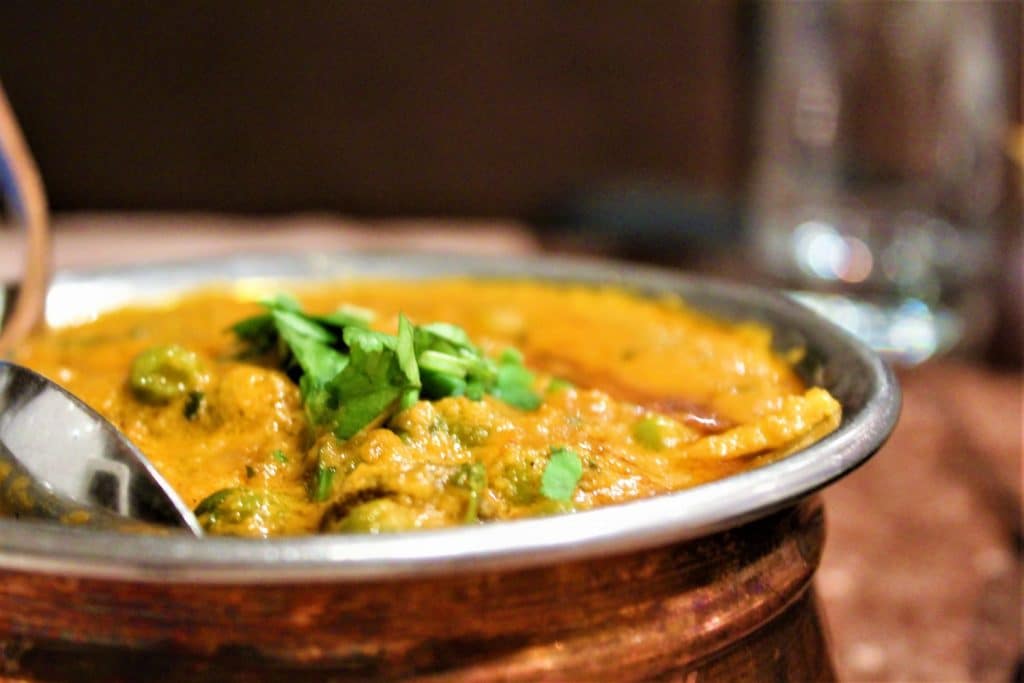 In many restaurants the Kyrgyz definition of "vegetarian" is "a meal that includes vegetables" as I found in an unfortunate incident where I ordered a dish advertised as "vegetarian" only to find small pieces of meat all the way through it. Many people also don't know what is meant by a "milk product" so it is a good idea to give a specific list of what you mean. You can never over-communicate! We also ordered a butter free garlic nan, some rice, a pot of green tea, and a bottle of water for the table.  
Our food arrived in traditional metal Indian dishes, and I was delighted by my mushroom curry. It was a wonderful aroma of Indian spices, blending beautifully with the creamy mushroom flavor. Alongside crispy garlic nan and fluffy basmati rice, my meal was complete. The portion sizes were perfect, enough to fill us up without leaving us bloated.  
Overall Service 
I was impressed by our waitress for receiving my complicated order without batting an eyelid, not making a fuss over the adjustments and assuring me that the chef would be informed. Our food was served all at once after about 15/20 minutes, and when we requested a top up of rice, it was brought to us within 5 minutes.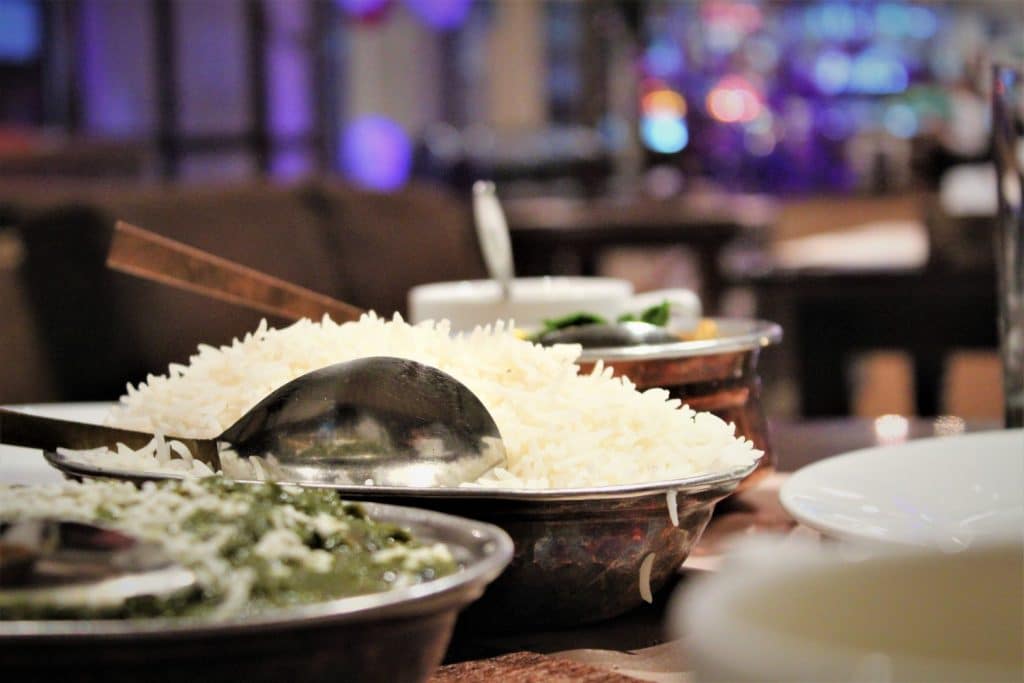 All in all, The Host is an excellent restaurant for up market comfort food and well-priced drinks. The food is pricier than a lot of cafes and restaurants in Bishkek but compared to prices in the West, it's still cheap. In total, our bill came to about $4 per person. There is also an "all you can eat" buffet Monday to Friday for about $2, making The Host another great lunchtime location for vegetarians, vegans, and omnivores alike!