I've recently completed my year-long term as a Home and Abroad scholar with SRAS. The Home and Abroad program is an intensive intern-scholarship program that helps fund an SRAS study abroad program. Home and abroad enriched my study abroad experience by encouraging me to do extensive research before heading abroad, and requiring me to get out and explore while abroad, continuing to research and think deeply about how my experience is framed by both history and current events. I'm grateful for every minute of it.
Home and Abroad
I thought I knew a thing or two about Russia, having taken one entire college level course my sophomore year (ha-ha), but the knowledge and experience I gained through the HA program compounded, challenged, nuanced, and amplified everything I thought I knew. Josh Wilson, the program director, guided my projects but allowed me enough freedom to develop my own view and voice of political, cultural, and historical situations. I had a blast.
I originally applied for a humanities track looking at history through the HA program, but also indicated that, like many historians, my actual interests in Russia were very wide-ranging. In the end I took on a little bit of everything, looking at recent political and cultural trends in Eurasia, covering anything from the July 2017 Russia Day protests to the Kyrgyz and Russian presidential elections, with a good dose of movies, music, museums, travel, and food to keep things interesting.
My Russian skills were already fair, so I was assigned many topics that were virtually non- (or only nominally) existent on the English-language internet. I became comfortable navigating Russian-language news, forums and, well, just about everything else. The HA program also helped me develop vocabulary and Cyrillic typing skills (after I bought a keyboard cover!).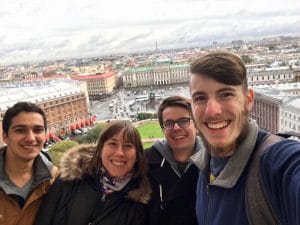 Before leaving for Russia, I initially found myself spending 15+ hours a week working on my Home and Abroad assignments. This ramped down as I became more efficient and less distracted by rabbit-holes (of which there are plenty), and as my work transitioned from politics towards museum and experience write ups once abroad. I'd anticipated these projects to be a little less interesting, but found that they gave me an opportunity to process my experiences and even develop my understanding of what I'd seen through careful research.
In all, I spent the better part of a year working with Josh. There were times when I was frustrated, when I didn't want to write, when the Russian winter may have gotten the better of me, but the projects Josh assigned kept my mind focused, engaged, and fresh. I will forever remain grateful for the opportunity I had with Home and Abroad and am proud of the work I produced while working in this program. The knowledge I gained through this experience helped me understand not only Russia, but also the world around me a little better, and will stay with me forever.
Getting There
Although the flight was fine, the road to Russia was a little bumpy. My visa, for instance, magically "vanished" following a "computer upgrade" at the Russian embassy in DC, but I couldn't have been happier that Renee and the SRAS team were there to help me recover it. Once I got to Moscow, April, Lisa, Josh, and Renee were always there to help me with any question or concern – no matter how small. Having them in my corner was a huge peace of mind, and I wholeheartedly recommend using their services.
Russian as a Second Language at Moscow State
Alongside my Home and Abroad duties, I spent the 2017-18 academic year in the Russian as a Second Language programat Moscow State University. I had a more regular schedule during the fall semester, with classes Monday through Friday, 10am to 3:45pm. The spring semester was a little wonkier, with classes from 1pm until 6pm on Mondays and Wednesdays, and from 7:45am until 2pm on Tuesdays and Thursdays. I had Fridays off.
This was time well spent – when I arrived in the fall, I'd only taken two semesters of Russian and found myself too scared to even order food at the cafeteria. During the fall classes, we focused more on grammar, drills and cases. I placed into a higher level the next semester, where we focused on conversation and grammar, with the lessons transitioning from drills to actual lecturesin Russian. Although intimidating, and initially quite difficult, my language skills improved exponentially during my time in Moscow. Class sizes fluxuated throughout the semester, but never exceeded ten people: small enough for individualized attention, yet large enough for a classroom discussion. By the end of my time in Moscow, I felt confident making small talk, navigating my daily life, and asking random strangers for help (and even understanding their responses)!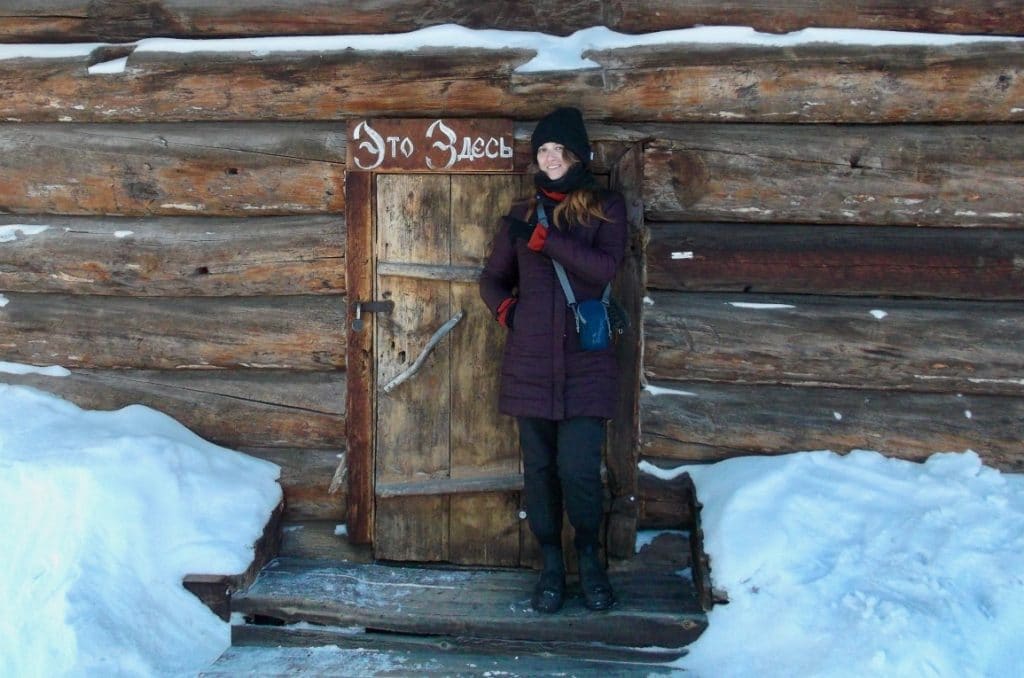 The Russian classroom setting was different from any other classroom I'd experienced in America. The grading system wasn't always clear, and I never had a single test, graded assignment, or official indicator of progress. It didn't bother me much, because I could usually see my own improvement on a day-to-day basis, but some of my more grade-oriented classmates were less comfortable with this system. I'm not sure how my final grade was formulated, but when I looked at the breakdown (grammar, pronunciation, vocabulary and comprehension), I thought it was a fair and reasonable grade.
Daily Life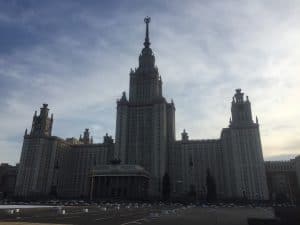 As the internship is online, I could work anywhere in the world so long as I had my laptop and an Internet connection. Between a generous winter break and having Fridays (and Monday mornings) off during the Spring semester, I took every opportunity I could to see different parts of Russia and Eastern Europe. But no matter where I went, or how quickly I returned, I always found myself missing Moscow in some form or fashion.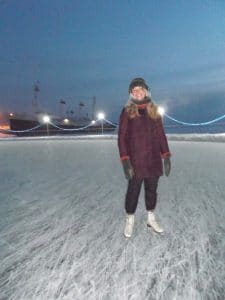 Although it's a city of some 11-17 million – depending on who you ask – I felt safer in Moscow than many "normal" American cities. Even during the coldest days, I could easily get from one side of town to the polar opposite using the metro, and the grocery store was just a 15 minute walk from the dorms (which, technically, you never have to leave – the MGU dorms have a beauty salon, two laundry facilities, a 24-hour grocery store, more than ten cafeterias, a museum, café with free internet and even some of the classrooms are there). The Main Building is a ten-minute walk from the Sparrow Hills overlook and park; during the summer you can rent bicycles and during the winter, you can rent cross-country skis. Students and faculty alike play soccer and use the outdoor playground gym year-round.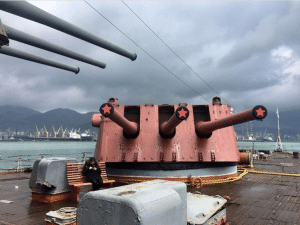 One of the most unexpectedly difficult aspects of life in Moscow was breaking out of the international community and meeting Russian friends. As I came to Moscow with weaker conversational abilities in Russian, I found myself communicating with international students almost exclusively in English as it was more comfortable for everyone. If you'd like to speak more Russian, this responsibility falls on you. Insist on speaking Russian, speak to the caretaker ladies that live on your floor (they generally don't speak any English, but are quite friendly and often bored), and attend couchsurfing.com and meetup.com language exchanges. If you have a more developed understanding of the language, you might consider asking for placement in classes with Russian students, as my roommate did. Although you'll likely make mistakes, don't be afraid to speak with people. As my first-year teacher often said – сложно но можно. It's difficult, but possible.