What's it really like to live in Moscow for a semester? Staying long-term in a city is much different from just vacationing there. You'll need to navigate more of the practical, everyday services of the city and budget to include more miscillanious and long-term expenses. Thus, this guide covers everything from haircuts to pharmacies and from gyms to computer repair. Its advice comes from SRAS staff on the ground in Moscow as well as graduates of SRAS Programs in Moscow.
A Practical Introduction to Moscow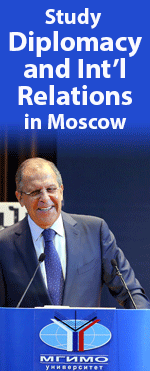 Moscow is Europe's biggest city and is rapidly developing in terms of goods available on the ground (yes, even with sanctions) and in terms of the modernity and comfort of the city's infrastructure.
For students interested in politics and diplomacy – Moscow is not only Russia's capital, but a major regional center of increasing global importance. For those hoping to better understand Russia as whole, Moscow offers convenient and surprisingly inexpensive domestic travel and is one of Russia's most diverse cities, with students from throughout Russia populating its universities.
Moscow is very green. Several of Moscow's parks are bigger than some small towns. Trees line the streets and often fill the spaces between buildings. Poplar trees are particularly plentiful and, while pretty, do create "snowstorms" in late April and early May of white, cottony seeds (Russians call it "pukh"). Bring some allergy medicine if you have hay fever.
Moscow winters can be very cold, but summers can be either cool and wet or very hot (and often a little of both). Fall and spring are marked with snow, ice, and slush, so bring a good pair of waterproof hiking boots with traction. Fall, spring, and summer all see considerable rain so bring an umbrella or rain poncho as well.
Moscow's sheer size combines with its long history, deep culture, and substantial concentrations of wealth and power to create a city that is fascinating and seemingly endless to explore.
Budgeting Basics for Moscow

Students in Moscow report spending about $90-110 a week average over the course of their stay. Sections below break this number down a bit more. It covers groceries, eating at the university cafeterias, city transport, an occasional meal out, school supplies, modest weekend entertainment, and other general living expenses. Note that this guide assumes ~70 rubles = 1 US dollar. Prices current as of May, 2021.
Packing beforehand: Bring appropriate clothing and any electronics you need. Most of these things will be as expensive or even more expensive in Moscow. Also bring any prescription medication you are taking in amounts to last your time abroad – medication is cheaper in Russia, but not all brands and medicines are available. Check our packing guide for more information on these issues and many more to prepare for your trip.
Card Fees. Call your banks and credit cards! Let them know the dates you'll be abroad, otherwise, they tend to shut them off when they appear abroad – assuming they've been stolen. Note that most US banks will charge fees for every transaction you make abroad. $5 and/or 3% for every ATM withdrawal, for instance, is not uncommon. Make sure you understand these fees and factor them into your budget.
Flexibility: You should always plan some flexibility into your budget. There will always be expenses that you didn't plan for – a new umbrella, a better coat, a short trip that a new friend invites you on that is too good to say no to, you get the point.
Food and Shopping in Moscow

Average weekly total food spending: ~$40-$55 per week
Groceries: Moscow has a range of supermarkets and rynoks; as an SRAS student, at least a couple of these will be shown to you as part of your orientation. Some dorm rooms may lack refrigerators, however (esp. if you are at MGIMO). Thus, students typically make infrequent grocery runs to purchase fruit, bread, coffee, other non-refrigerated snacks, or items for immediate preparation. Average weekly grocery bill: ~$10-20 per week.
University Cafeterias: Full meals of reasonable quality can be bought for $2-$5 each. Most students prefer the cafeterias as a primary source of food. Average weekly spending at the cafeteria: ~$25-55 per week.
Eating out: Fast food, although not "healthy," is typically of a slightly higher quality in Russia than in the States due to strict laws on artificial ingredients and food handling. For fast food or street snacks, you might spend $2-$8. A mid-range sit-down restaurant will run you maybe $7-15.
Student Reviews of Eating Out in Moscow
On Groceries and Shopping in Moscow

Transport in Moscow

Average transport spending: ~$5-15 per week
Students at MGIMO live on campus, near their classes. Thus, transport is not a daily need for most students.
HSE students use the metro to transfer to their classes.
Moscow's beautiful metro system transports a few million people a day between the hours of about 6am and 1am for less than a dollar a ride. Moscow's busses, trolleys, and trams are also cheap and reliable.
Maps: To navigate the city, Yandex Go, 2GIS, and Maps.Me are available in app stores and favored by locals.
Public transportation: Moscow's system uses the unified Troika card. You'll use it to pay for busses, trams, trollies, and the metro (subway). SRAS will supply you with a Troika as part of your regular SRAS program in Moscow. You will simply need to top up the card throughout your stay using the machines in every metro station and return the card at the end of the program. The card comes with the "Кошелек" plan – each ride costs just 42 rubles (~$0.60). If you use another ride within 90 minutes of the first, that ride costs 23 rubles.
Taxis: Use the Uber or Yandex Taxi smartphone apps. Both use a complex algorithm to calculate the cost of each ride when you order it (weekends are more expensive, for instance). However, a ride from the center to the university is likely to run 400-600 rubles ($6-10), which you can split between friends if you all leave together. Do not hail cabs from the street. The apps are much more secure. Connect your credit card to the account for maximum security (no bargaining or cash involved!).
More: In summer, your options expand with the city bike system, river boats, and even motorized scooters.
Marshrutki: These are vans – usually white – that duplicate city bus routes on the outskirts of Moscow. They are private and do not accept the Troika card. You will need to state your destination when you step in, find out from the driver how much you owe, pay, and you will need to tell the driver to stop when you are near your destination. If you don't know where you are going exactly, let the driver know and he can stop and call to you when you get there. Most routes cost 45-60 rubles.
Communications in Moscow
Average spending on communication: $1-6 per week

See our Packing List for more information about bringing electronics to Russia.
Mobile service and data: If needed, SRAS will supply you with a simple mobile phone while abroad. Students that use only these phones to call and text report spending around 100-300 rubles per month. Students with unlocked smartphones who get local SIMs for data and calling report spending around 600-1600 (see: Beeline, Megafon and MTS) rubles per month. Smartphones are recommended, as they will allow you to use online maps and taxi service apps. Most cell plans in Russia have a simple monthly fee and no long-term contract.
High-speed Internet: There is free Wi-Fi in HSE and MGIMO dorms. HSE also offers free cable internet (you will only need a cable – around $7). At MGIMO, cable internet costs about $6 a month, depending on the plan (plus the price of the cable).
Internet cafes / City Hotspots / Free WiFi: Internet cafes cost around $2-4/hour. They are rare in Moscow now, but Diskont, has a few hole-in-the-wall locations concentrated in the city center. Free WiFi is available in restaurants and city-provided hotspots (like much of the universities and public transportation systems). You'll need your Russian mobile number, however, to register on the free networks.
Phone and Computer Repair: For PCs, try Chudo Tekhniki, a repair center officially backed by the administration of Moscow. Apple users can contact MacCentre or find an authorised Apple center.
Post: The main post office is in the Tsentralnyi Telegraf building at Tverskaya St., 7. It's open from 8am to 10pm daily and offers stamps, envelopes, postcards, and other mailing services. For packages, etc. there is also a DHL office in this post office (tel: 956-1000). Fedex and Mailboxes,etc. are available too. If you will be in Russia for several months and need to receive important documents it is worth opening an account. Otherwise, it's not, given the easy access to email these days. For sending things back home – such as postcards and letters and even larger packages like books – the Russian post is slow but acceptable.
Laundry and Cleaning

Average spending on laundry and cleaning: $~1-3 per week

Laundry and cleaning are often overlooked expense categories. Actual expenses can vary widely based on how you decide to handle them.
Laundry Services: There are free-of-charge laundry rooms at both HSE and MGIMO dorms (you only need to bring your own detergent). However, some students have found wait times long or the machines to be weak. Thus, some have opted to go to Chistoff or Postirai, which have locations near most dorms. Wash and dry costs between $2-6 depending on time of day and if you want your laundry washed, folded, and packed for you.
Handwashing Laundry: If you opt to hand-wash your laundry (this is manageable but can be tedious and time-consuming), you will have the start-up expenses of purchasing two buckets, a scrub brush, laundry detergent, and a sushilka (a collapsible contraption for hanging clothes to dry). For this, you can expect to pay about $10-20.
Dry Cleaners: Diana is the largest chain of inexpensive dry cleaners in Moscow (though not of the highest quality). Contrast Cleaners is more expensive, but offers an English-language website, dry cleaning and laundry, and a delivery service.
Health and Medicine in Moscow

Budgets for health and medicine can vary based on student lifestyle and needs. Any SRAS concerned about this category is encouraged to discuss it with their SRAS representative.
Water/Water filters: Moscow's water is safe and the city filtration system is modern. However, the mineral content (high in iron and nitrates, in large part from the older pipes) is still visible and most Westerners remark that it tastes funny. Bottled water is cheap and everywhere and water filters are widely available in larger supermarkets appliance stores.
Gyms and Fitness: Moscow has a range of gyms including the more affordable SportLand and more upscale World Class Fitness and Gold's Gym. Most gyms in Moscow do not offer monthly memberships. A year membership can be found for around $135-235, which works out to about $35-60 per month over the course of a 4-month semester. There are lots of other options as well like Chaika Fitness Complex, which dates from the Soviet era and offers a great pool experience. For more extreme tastes, try Lata-Track with a large outdoor facility and rentable bikes, balls, and cross-country skis. You can rent a bike at Kruti Pedali or Velosite and find like-minded locals to tour the city with on the specialized social networking site Katushkin.ru. Take classical dance classes (in Russian) from Galla Dance or hip-hop, funk, and jazz from Main Stream. Winter-time ice skating will start around for skates and ice time 700 rubles at most of the touristy areas. Yoga is very popular in Moscow. Try it with Yoga.ru. Moscow is active!
Eyeglasses and Contacts: Lensmasters can sell you contact solution, disposable lenses, cut glasses, etc. If you know your prescription, no doctor visit is needed. If you don't, then they can test you. Ochkov.net is Moscow's largest retailer of contact lenses and related supplies. You can also buy contacts out of vending machines around Moscow now.
Pharmacies: Bring a supply of needed medications with you. However, if you need something, look for the international symbol of a green cross or the word "аптека." If looking for something specific, try looking it up on Wikipedia in English and then clicking on "Russian" in the language menu on the left panel. Then, Aptekamos.ru can tell you which Moscow pharmacies are currently carrying your medication.
Medical Services: If at all possible, call your insurance before seeing a doctor. Often, there are certain doctors they want you to see. General care is available in English at Medsi or GMS. American Dental Clinic offers English-speaking dentists. There is also chiropractic care in English. English-speaking psychologists can be found at the EMC.
Personal Grooming and Hygiene

Haircuts: However, you can try any building marked "салон красоты" or "парикмахерская" and try out some new vocabulary. If you really want an English-speaking hairdresser, Expat Salon offers that, for a fairly hefty price. MONE and Persona sometimes have an upmarket stylist or two that can speak a little English. Barber shops are rapidly becoming a thing as well, with TopGun, Chop-Chop and OldBoy being the major players on the market, charging about 25-30$ for a haircut. For cheaper options, you can also check out the one called Усы (which is the word for mustache in Russian). You might also want to look up how to talk about haircuts in Russian before heading out!
Manicure/pedicures: Try Tiffany Nails, where you can make an appointment over the phone or online. The salon offers coffee, tea, and snacks, and a frequent customer discount.
Hygiene: Shampoo, conditioner, deodorant, and toothpaste – in brands you are likely to recognize – run about $2 per package. Feminine hygiene products are around $4 per box.
Culture and Entertainment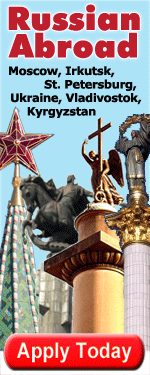 Entertainment and incidentals are the most variable expenses you'll face. For some great local listings in Moscow (in Russian) on what's going on, see
Museums: Moscow abounds in museums on nearly any subject that might interest you. Most museums will cost between 0 and 500 rubles with student discounts, and all state museums and galleries are free on the third Sunday of every month.
Performances: A ticket to a movie will run about $5-12. Rock concerts can run from $8-infinity. Theater tickets can run about $3-200. Check out Afisha or parter.ru to find events!
Nightlife: Bars in the center will charge around 200-400 rubles per beer, and maybe 300-600 rubles for a cocktail. Many of the trendy clubs will charge a cover – often 500-1500 rubles.
Charitable Giving and Volunteering

Volunteering: Some SRAS students have, in their freetime, volunteered with church groups and charities on the ground in Moscow. You can find a list of charities and NGOs on this site here.
Charitable Giving: Giving is not as easy as in the US. The most convenient drop-off point in Moscow is the International Women's Club, which then distributes the items to charities. See our Google Map for instructions on how to get there. Miloserdie, run by the Russian Orthodox Church, is similar to the Salvation Army in America. However, they only offer one out-of-the-way drop-off location in Moscow and you will probably need speak Russian to go through the process to donate.
Travel from Moscow

If you are going to blow some money in your budget – SRAS recommends you do it on travel. You can find several student-reviewed independent trips on this site. See more of the country and wider region and meet more of the people while you have the chance to do it quite inexpensively.
Cities closer to Moscow can typically be flown to for less than $125 round trip (check Skyscanner), and 500 rubles per night in a hostel is a good rule of thumb while using Booking.com. The train system in Russia is extensive and affordable. Use Tutu.ru if the RZhD website won't accept your card.
A day trip on a bus or elektrichka with a packed lunch to a nearby city to visit museums or stroll through parks or villages can cost as little as $15-50. Taking a short weekend trip to a location requiring a regular rail tickets, air tickets, and/or hotel or hostel can run as little as $200-400. You can find more information about domestic air travel in Russia or domestic train travel in Russia from our site.
Let SRAS know EVERY TIME YOU LEAVE MOSCOW! This is for safety, but also because there may be registration or visa issues involved in your trip that we may need to advise you on.
Find Out More About…

Guides to Other Cities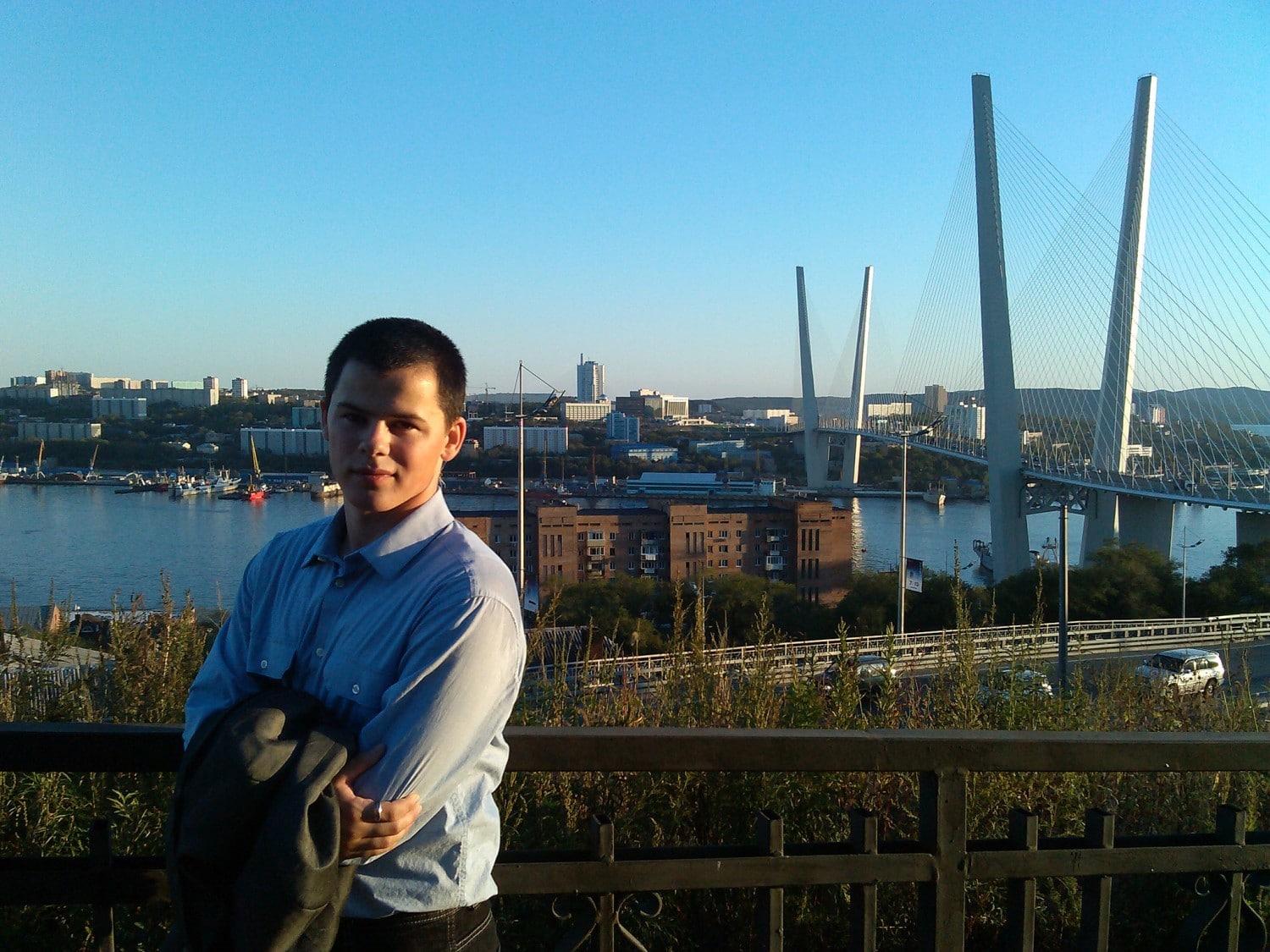 What's it really like to live in Vladivostok for a semester? Staying long-term in a city is much different from just vacationing there. You'll need to navigate more of the practical, everyday services of the city and budget to include more miscillanious and long-term expenses. Thus, this guide covers everything from haircuts to pharmacies and […]