Golden Chopsticks is a small Chinese restaurant located relatively close to the dorms where SRAS students usually stay in Irkutsk. The interior décor is not very fancy and the restaurant itself is relatively small. However, what it lacks in décor it delivers in quality. I have been there a total of three times and plan to go again. I invited my Chinese and Korean friends to see how they felt about it. They had been looking for a good Chinese restaurant for a while and I figured this place would be worth a shot for them. Fortunately, Golden Chopsticks was up to the task. Every one of my friends raved about the strong flavors and the authenticity of the traditional Chinese dishes. One friend even said that at least one dish we ordered was comparable to that cooked by her Chinese grandmother.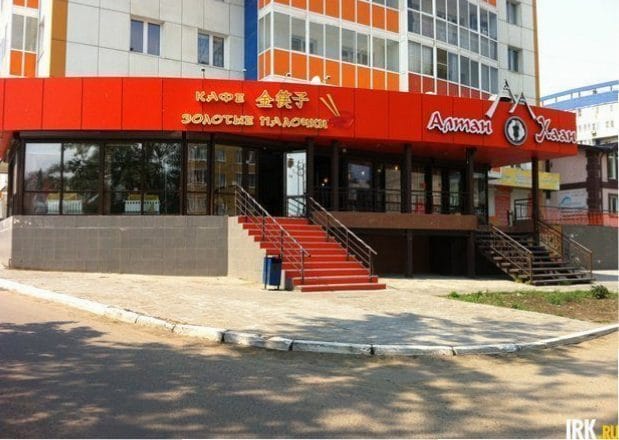 Although on the (relatively) pricey side for Irkutsk, the portions are enormous. The price for all four of us was about 8 dollars per person. To me it seemed astronomical since I am now used to Irkutsk's generally low food prices, but for the quality and amount of food, it was actually pretty reasonable. We ordered a noodle dish, some vegetables, and a main meat course, which fed all four of us with leftovers to spare. Another noteworthy item is their tea. The tea was significantly more flavorful than the normal teabag and had earthy notes. However, be warned, when ordering tea one portion is a whole teapot! We realized our mistake when there were four large pots of tea set in front of us. So, order your drinks to share too!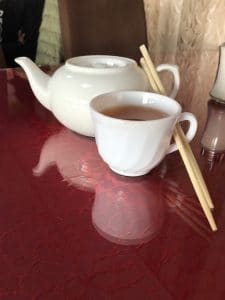 One thing I really enjoyed, aside from the food, was getting to use chopsticks. I also learned from my Asian friends that I have been holding chopsticks incorrectly my entire life…whoops. The one thing I didn't enjoy was the staff. I found the service to be very inattentive, even by Russian customer service standards, which are more lax than in the US. In order to get any service I had to get up and call the waitress. I also observed this happening at other tables as well. Then we would wait another 5 to 10 minutes for her to come over. Despite the service, the food was cooked and delivered in a reasonable amount of time and, let's be honest, that is what is important anyway.
Another great thing about this restaurant is that there are vegetarian options. It can be hard to find anything besides rice without meat but this restaurant had several appetizing meatless choices. This place is great for lunch but because of the location and amount of food I would recommend it to students for dinner. Food is served family style, so bring friends who want to share! This place is perfect for tasting truly traditional Chinese cuisine. No matter what kind of food you like, with the extensive menu, there is something for everyone.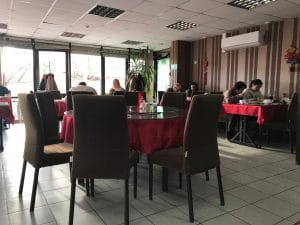 Golden Chopsticks
Золотые палочки
10:00 — 23:00
Meals from 8-15$
Байкальская ул., 202/8