If you love walking outside, and enjoy gardens, butterflies, birdwatching, or running, the E. Gareyev Botanical Garden is a must-see destination when traveling to Bishkek, Kyrgyzstan. In my short time in Bishkek, I have spent many enjoyable early mornings and late afternoons strolling around this garden. Given its proximity to central Bishkek, a brief walk in this garden provides a much-needed respite from studying and from the stuffy indoor air.
The garden is in southeast Bishkek, on the south side of Akhyunbaeva Street. It is free to the public. I have seen a lot of people come to the garden to look at the wildlife, walk, run, exercise, or take in a nice view of the mountains on a clear day. However, please do keep in mind that this garden has no public restrooms or concession stands; make sure to bring a bottle of water with you, especially if you plan to exercise or run.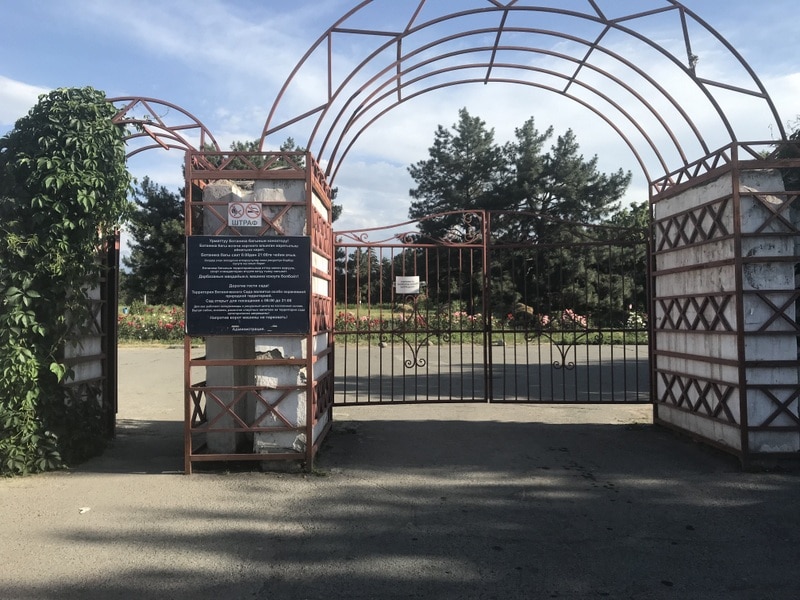 During the summer many flowers are in bloom, making an evening stroll in the garden a wonderful and fragrant experience after a day in the summer heat. You can even see several types of butterfly flutter throughout the garden, along with bees, cicadas, and other wondrous insects. The botanical garden is one of my favorite places in Bishkek because it is one of the few places in the city where nature is successfully kept separate from civic infrastructure. Whenever I enter the garden, I feel as if I've left the city behind. The air smells so clean and fragrant that it is hard to believe that I am actually in the middle of Bishkek. The E. Gareyev Botanical Garden is an urban paradise for those who need a break from the fast pace of city life and intensive Russian study.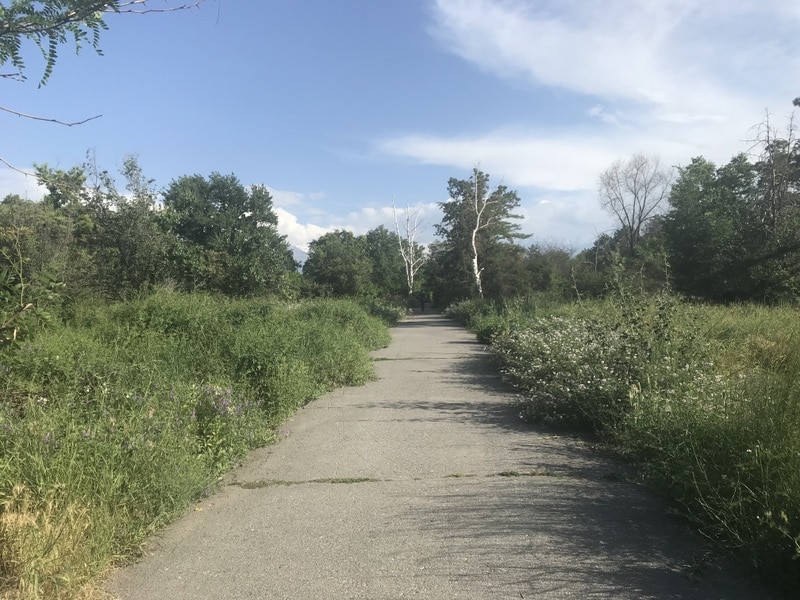 I first came across this verdant gem while I was staying with a host family who lived a ten-minute walk from the garden. After visiting the garden that first time, I've gone back regularly to enjoy peace and quiet. It's a place I can go to meditate in peace, gaze upon the gorgeous mountain scenery surrounding Bishkek, and admire the many species of butterfly going about their business.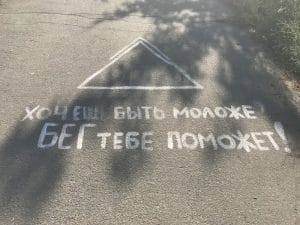 Another great thing about this garden is that it is open to everyone and is welcoming of runners. There are also some other parks around the city, but they are not as big as the E. Gareyev Botanical garden. I have also heard that a few of the other gardens and parks around also cost some money as well as have less space to run. There are many slogans written on the paved trails urging people to run and be healthy. Inside the garden people, young and old,  are encouraged to take care of themselves and be immersed in nature. I couldn't agree more –the best tonic for stress is a break, however long or short, from our fast-paced lifestyle.