Ethno-Cafe Belaruskaya Gleba
("Belarusian Bread")
Беларуская Глеба
ul. Karla Marksa 26a
12 pm – 12 am
Entrees $5–10
Belarusian food is not exactly local to Irkutsk, but I've come across so few Belarusian restaurants in my life (like, one) that I was determined to check out this one. Centrally located on Irkutsk's main avenue and big and comfortable, Belaruskaya Gleba is a great place for dinner with friends or a big party—there's tons of space.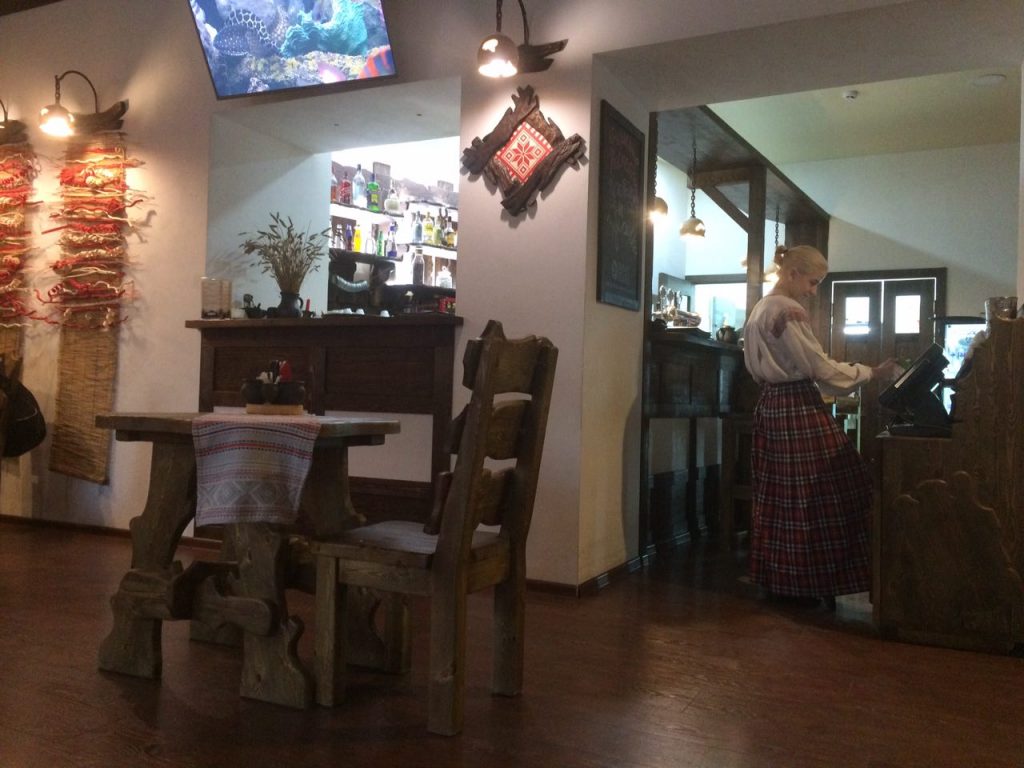 The restaurant is styled to look like an old-style Belarusian tavern, as far as I can tell. The furniture is all big, clunky and wooden, and there are traditional-looking Belarusian woven patterns all over the place. The waitresses all wear something approximating traditional Belarusian dress. What I enjoyed the most was that the menu was all in Belarusian (though with Russian underneath, luckily). It was fun to try to figure out what the Belarusian said before giving up and turning to the Russian, which suddenly seemed comforting and familiar.
The food itself is probably not the restaurant's strong suit, unfortunately—there may be a reason Belarusian cuisine is not world-famous. I had a perfectly serviceable plate of potato pancakes/draniki and chicken sausage; my vegetarian friend scoured the menu and settled, for lack of choice, on vegetable kotleti. I had a dark Belarusian beer that was much better than I expected, as well. The menu also had krambambula, the traditional Belarusian honey-spice liquor (and a Belarusian rock band!), which I didn't try but would consider going back for.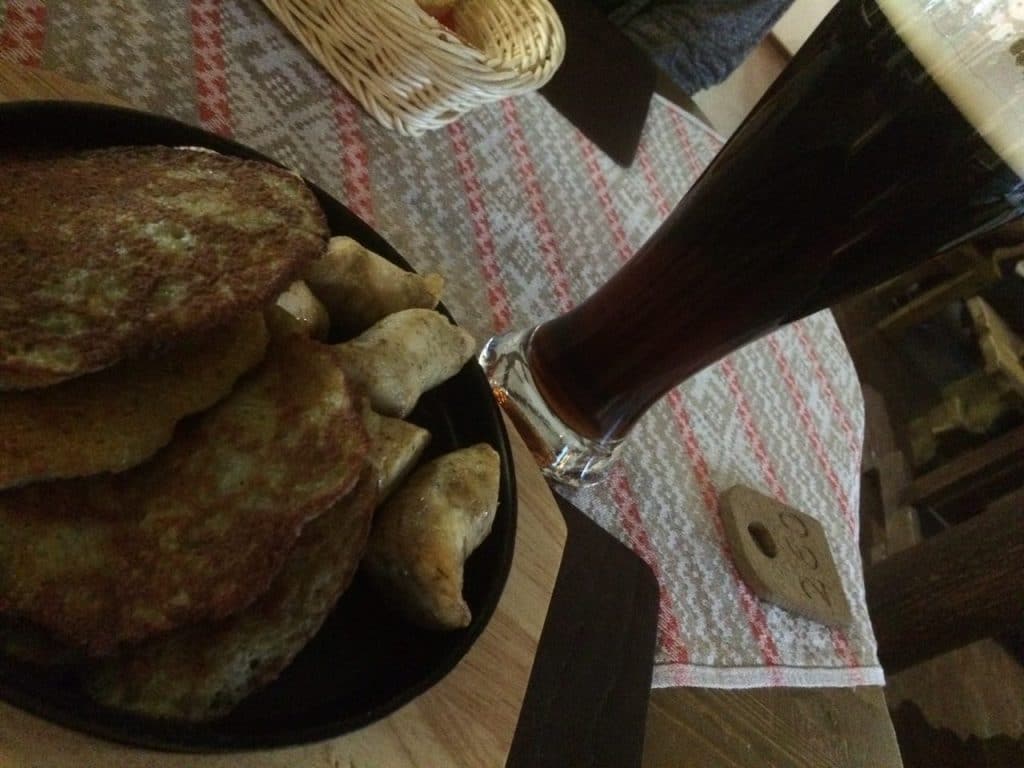 Overall, top marks for atmosphere and the sense that I'd gotten to try a new cuisine, as similar as it is to Russian; lower marks for the actual food.