A Guide to Working as a Student
and Getting a Job as a Graduate
What are you going to do with that degree? We've designed this page to help you answer that question. Finding work abroad can be a great way to meet locals and to experience day-to-day culture. It can also extend your stay, if you desire. It helps, but is not always necessary, to speak Russian. While getting there and finding work may prove to be challenging, Russia's still-developing market can offer opportunities that a more difficult US job market cannot.
Here are the options and legal matters you should know.
Table of Contents
I. Legislation and Logistics

Before you make your decision to start looking for work abroad, you need to ask yourself if it is right for you (and it isn't right for everyone). Obviously, you'll be leaving your friends and family behind for an extended period, which can be hard. Most of us realize that. But what many don't realize that there are many other things to consider including financial and legal questions. Here are some of the major issues and how deal with them.
A. Your Paycheck
The first is Russia's currency, which has been volatile for some time. If you have expenses in dollars (like student debt), and your income is in rubles, and the ruble can fluctuate in dollar value substantially from month to month, this can make budgeting a problem. One month, you might pay 20% of your ruble paycheck towards debt and the next month it might be closer to 30%, even thought the dollar value remained unchanged.
Given the recent plunge in exchange rates, fewer business are willing to pay you in dollars in Russia for that same reason. If their income is in rubles, they want most of their expenses to be in rubles so that they can properly plan their business budgets.
The ruble is likely to be unstable in the near term and thus you should consider if your budget might be able to withstand such elasticity. It is also possible to find employment in Russia that denominates its salary in dollars (paid in rubles according to the official exchange rate for the date of payment).
If you get officially hired in Russia, your employer will typically require you to open a local bank account (or will have you sign something so that they can open an account for you) and will pay you by transferring rubles to that account.
For expenses back home (like student debt), you'll likely need to transfer money to your home account. Western Union is one option, but is expensive. Bank transfers can also be costly (often up to $40 plus 1.5% of the total sum being transferred, plus intermediary fees). If you withdraw money in Russia from your home bank, you are likely to be charged withdrawal fees (see our guide to budgets and finance in Russia) for more information.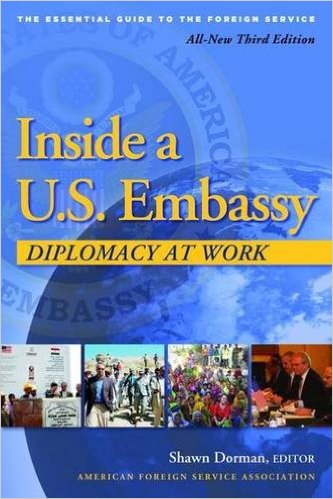 In short, consider what expenses you will still have in America. Consider that your earnings in Russia may be lower than what you would expect to earn in America. Consider how you will move money to take care of your obligations in both areas. These problems usually have a solution – but you will need to find one to make sure your employment in Russia is sustainable.
B. Why Should You Work in Russia And For How Long?
Wages are often low, even at western companies and there are usually Russians who can do your job better for less. However, there are relatively few native English speakers looking to relocate to Russia long-term, so the jobs that are open to such applicants are often relatively easy to land – and advancement will probably come at a rate impossible to match in most "developed" economies. You can achieve in Russia in a couple of years what might take you a couple of decades back home. This an be excellent for growing your resume.
We typically recommend that students plan on staying 1-2 years abroad. This gives you enough experience on the ground to show that you've grown professionally and learned enough of the language and culture to truly consider your knowledge a working asset. However, it's not long enough for you to be considered "too specialized" or to potentially lose your contacts back home that can help you find work there when you return. Maintain and attempt to keeping building contacts back home via social networking or any other means while you are abroad.
Keep in mind as well that many varied opportunities will likely present themselves while you are abroad. Try to focus on accepting those opportunities that will best advance you towards your specific career goals. Don't be afraid to turn down an opportunity. There will likely be plenty of them.
C. Visas and Work Permits
It is illegal to work in Russia without a work visa and work permit. If you find a professional job, your company must supply these. It is not possible to obtain a work visa and permit independently – these must be issued on the basis of an employment contract with a licensed Russian business.
In the recent past, working "under the table" in unofficial and undocumented jobs has been common for foreigners and Russians alike. However, Russia is continuing to tighten its enforcement of its migration system with computerized systems and stricter legislation. If you've broken a labor or migration law, don't be surprised if you are informed of this as you attempt to exit or enter the country at the airport. You should take Russia's visa and labor laws very seriously. Infractions of the law can mean fines, deportation, and a ban from entering Russia for five years. Having to explain that you left your job in Russia because you couldn't follow directions is not a good resume builder.
Many are surprised by what restrictions and documentation go into maintaining a legal, working status in a foreign country. All countries place additional restrictions on foreigners living and working in their countries and Russia is no different.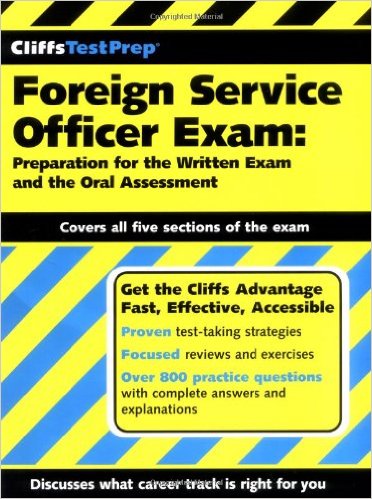 When you come to Russia to look for work, it is common and legal to arrive on a business visa. Americans can receive three-year business visas that allow them to stay for up to six months at a time. (Most foreigners who enter Russia on business visas are only allowed to stay for three months out of the first six-month half of their yearlong business visa, and for another three months during the second six-month half. Many tourist visas are good for only 30 days.) These regulations make long-term employment in Russia on these easy-to-obtain visas difficult (and it's still illegal).
See our guide to Russian visas for more information on what you can and can't do with a student, business, tourist, and work visa.

See our guide to the Russian labor market for more information on the legislation and common practices currently affecting Russia's labor market.
D.  Income Taxes and Working Abroad

As an American in Russia, you will be responsible for taxes in both Russia and the US.
Russian Taxes: Foreigners who have been in Russia for less than 180 days of the year pay 30% tax. Foreigners who spend more than 180 days of year (referred to as "tax citizens"), pay a flat tax of 13%. Your employer will usually file this for you (and typically pays it, above what they have agreed to pay you), but you should verify this when signing your contract. If you didn't sign a contract, you are not legally working in Russia.

US: If you are an American citizen, you are required to pay taxes on your worldwide income. You must declare any income you earn in Russia on your annual US tax return. However, in order to ease the tax burden on US citizens living abroad, the IRS allows a substantial tax deduction (typically more than you would ever earn a year in Russia) to all citizens living abroad under the Foreign Income Exclusion. If you earn above this amount, then the 13% flat tax you pay in Russia will count as a deduction on any taxes you must pay to the IRS. For practical purposes, this means you would have to earn above ~$170,000 per year before you owe anything to the IRS in most situations. But even if you owe nothing, you still need to file a yearly tax return. More info from the IRS is here. You may want to have a professional do your taxes, at least for the first couple of years so that you can see how to put everything in order. It will generally cost $300-550 for an accountant to prepare your tax return. Some firms specializing in this are RVYAccounting, ExpatCPA, and Taxforexpats.com. Once you see how it's done, you can more comfortably do your own taxes with software like TurboTax (make sure you get a package that will handle the Foreign Income Exclusion and any other special needs you may have).
Citizens of Other Countries: Please check your home country's legislation.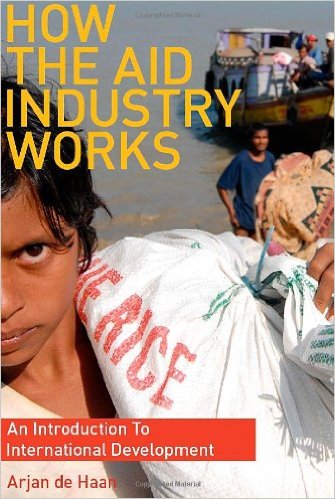 V. For the Really Long Haul: Residency, Retirement, etc.
If you decide to stay in Russia long-term, there are other considerations.
While you will technically have a Russian social security account if you've worked legally in Russia, this will certainly not be enough to allow you to comfortably retire. You will likely need to figure out how to save and invest on your own. You should keep in mind that investing in the US will be harder – as those living outside of the US (even US citizens living outside the US) face substantial restrictions on investing in US financial markets.
You will likely never be fully free of the migration authorities in Russia as well. Russian legislation requires that, to adopt Russian citizenship, you must provide proof that you've given up any other citizenship you had before. Most Americans, understandably, are not willing to give up American citizenship to gain Russian.
Another option is the residence permit (the analogue of a green card). Russian temporary residence permits are good for up to three years, are renewable, and allow you to live and work in Russia (taking the place of a visa and a work permit). The process of obtaining a temporary residency permit is much more difficult than getting a visa. Residence permits are rationed via a quota system – if you are applying in a high-demand area such as Moscow, getting on the quota can be very difficult (and it's a completely separate application from the residence permit itself). You must apply for the quota and permit in the area you will live in. Even if you get on the quota, you'll need to collect multifarious documentation, stamps, signatures, and more from Russian and US government offices. The process will likely take 3-6 months. If you do not speak Russian well, you will need to find someone to help you with the process. You will also need to study as the part of the application involves tests on Russian language, history, and basic legislation. However, for those who wish to stay in Russia for many years and do not wish to be tied to one company, getting residency may be worth it. Once you have temporary residency, you may apply for "permanent residency" (good for up to five years and renewable – but you still have to check in with the authorities with a packet of documents once a year).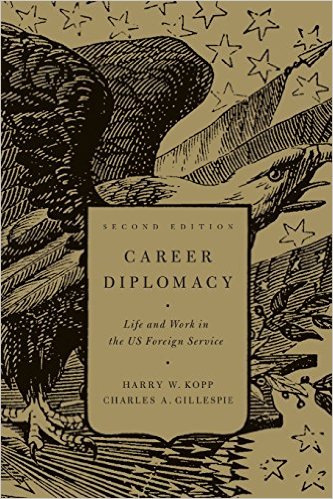 II. Professional Placement Services
So, you've decided to accept the challenge and "jump the pond." Contacting a "headhunter" can be a great first step to finding work abroad. Many of these listed here are international companies – but all serve the Russian markets.
II. Language-Related Employment
Most students coming to Russia get their first start in the market teaching English, translating, and/or editing documents. Here are a few places that regularly hire for such positions. Keep in mind as well that many international companies in Moscow also have in-house editors, teachers, and translators. So, applying directly to large, international companies in a variety of fields can also be useful – especially if you have experience or education in the field they work in.
For translation jobs you might see:
For more on teaching English and where to apply, see
Another option might be a nanny/tutor position. These are often arranged for wealthy families in Russia. One company specializing in this is:
III. Russia's Want Ads
A. Geared to Foreigners
The Moscow Times Career Center
Russia's main English-language newspaper's job listings section has job listings for foreigners – mostly based in Moscow.
Expat.ru Vacancies
The vacancies section of this popular forum has jobs for expats, mainly tending towards teaching English and nannying jobs.
Learn4Good
This site has lots of listings for jobs in Russia for English-speaking foreigners.
Gogojobs.ru
English language listings of expat jobs in Russia and the former Soviet Union.
Transitions Online
This magazine lists job listings in Russia, Eastern Europe and Central Asia.
B. General Want Ads
The following are the most popular sites for looking for work in Russia. They are all, however, geared mostly to Russians. Note that special documentation is needed to hire foreigners in Russia so not all employers are willing to do it. However, it can't hurt to check these listings out as well!
IV. Networking
Your best opportunities for employment are likely to be found on-the-ground in Russia, through the personal contacts that you'll make. Here's an annotated list of resources that you can use to jump into the local social scene.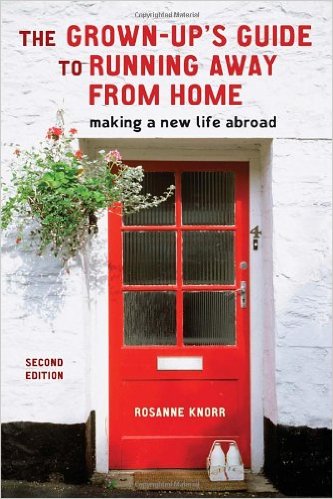 RedTape.ru
This is a forum largely populated by long-term expats in Russia and English-fluent Russians. This can be great for finding roommates, finding out where the local "in" scene is among expats (helpful as companies who have hired one expat are more likely to hire another), general networking and getting questions answered.
Expat.ru
This is essentially a much larger version of RedTape.ru. There are several long-term expats here, but also many more short-term expats, and many, many more Russians of various levels of English fluency. Expat.ru can be great for advertising yourself as an English teacher and finding roommates and friends.
Internships
One of the best ways to network is by interning in the field you want to break into. This can give you contacts and practical experience, familiarizing you with your field and its peculiarities in Russia and thus making you a much more valuable candidate for any open positions abroad.
CouchSurfing
This site has gone from being a place to find a cheap place to crash to building international communities in cities across the globe. CouchSurfing now has regular events in Moscow ranging from speakers to films to more – many are free or at least inexpensive and draw a mixed crowd of locals and foreigners.
Internations
This site unites international professionals on the ground in various major cities across the globe. Emphasis is placed on physical meetings. Moscow now has an active branch.
getajobinrussia
This is a website run by the man who literally wrote the book on How to Get a Job in Russia. The site offers additional information for job seekers. Those who have purchased the book get access to an internal forum to network among themselves and with the author!
VKontakte
VKontakte or "VK" is sort of a Russian Facebook/LinkedIn. It is used to advertise professional skills – but also is used to share personal files and status updates. Especially if you speak Russian, having an account here can be useful in building connections – and a way to impress Russians that you have jumped into "their" site.
Facebook and LinkedIn
Of course, like anywhere else in the world, these two sites are also popular in Russia. LinkedIn can be more useful, though, for advertising your skills and building professional connections.
Volunteer Abroad
Volunteering can be a great way to meet locals, learn the language, and gain experience. Especially some of Russia's older charities also have long-term expats that regularly volunteer – and thus can be a great way to meet higher-level managers and even executives on the ground.
Success Stories
SRAS has a large collection of interviews with people who have studied, interned, and found employment abroad. Read advice from people who have made the leap before!
VI. Opportunities in the US
Once back in the US, where do you go to use your experience abroad?
A. Landing Government Jobs
United Nations
Recruitment at the professional level is usually confined to internal candidates, except at P2 (the lowest professional level) where recruitment is open to outsiders by competitive examination (see site).
The Interagency Language Roundtable
This US government agency is designed to coordinate hiring linguists, interpreters, translators, and other language-oriented professionals for the federal government. They also supply lots of information for students and job seekers.
USAJobs.gov
This is the federal government's central website for job postings. Try entering "Russian" in the "keywords" field and see what comes up!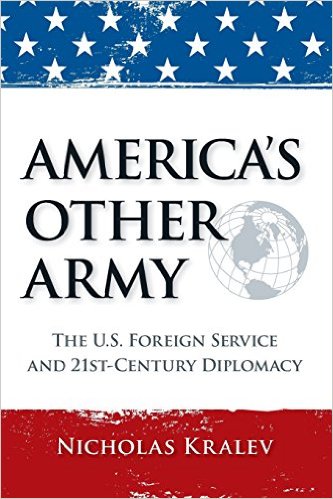 The US Foreign Service
This government agency has a shortage of Russian speakers. Support them in their official mandate to promote peace, support prosperity, and protect American citizens while advancing the interests of the US abroad.
Other various government agencies that regularly hire Russian speakers include:
To apply for any US government job, follow the instructions in the video below.
B. Other Opportunities
Concordia Language Villages
This Russian-speaking youth camp in Minnesota offers volunteer and employment possibilities.
AAASS
Job placement listings for Russian scholars. You must join the Association for Slavic, East European, and Eurasian Studies first.
ACTFL Job Central
For members of the American Council on the Teaching of Foreign Languages (ACTFL), this site offers information for job seekers and help wanted ads.
American Translators Association
This site has lots of information for those practicing the professions of, or hoping to break into the professions of, translation or interpreting.
The Association of Language Companies
Find out where to apply for employment post-graduation.
Thanks to Bill Mayfield, creator of getajobinrussia.com and author of How to Get a Job in Russia for contributing to this page.