Druzi Cafe and Bar
Cafe/Bar Druzi Andriivs'kyi descent, 2D
9:00-24:00
Entrees from $4-6
By far one of the most confusing things about Ukrainian cafes to my American self is that each of them seems to be suffering from some sort of identity crisis. Each time I search for a new lunch place in the fashion of a simple coffee shop, where it's acceptable to sit and do your homework, what I find is a really hip restaurant/bar/cafe, where no one is alone, and not a person in the joint looks as if they would dream of opening their laptop and working. I didn't exactly find the answer to this problem when I sauntered into Druzi Cafe/Bar. I did however, by mistake, find the most delicious hot alcoholic beverages in Kyiv, a somewhat healthy and satisfying meal, and one of my new favorite places to hang out.
I first tried it when a guide taking me on a tour of the city center, who happened to be a very hip girl with a punk rock haircut, pointed Cafe Druzi out to me as a place where "a lot of cool writers and artists like to hang out." It would be a quite stretch to apply those words to myself, but hey, I like cool writers and artists. I was in.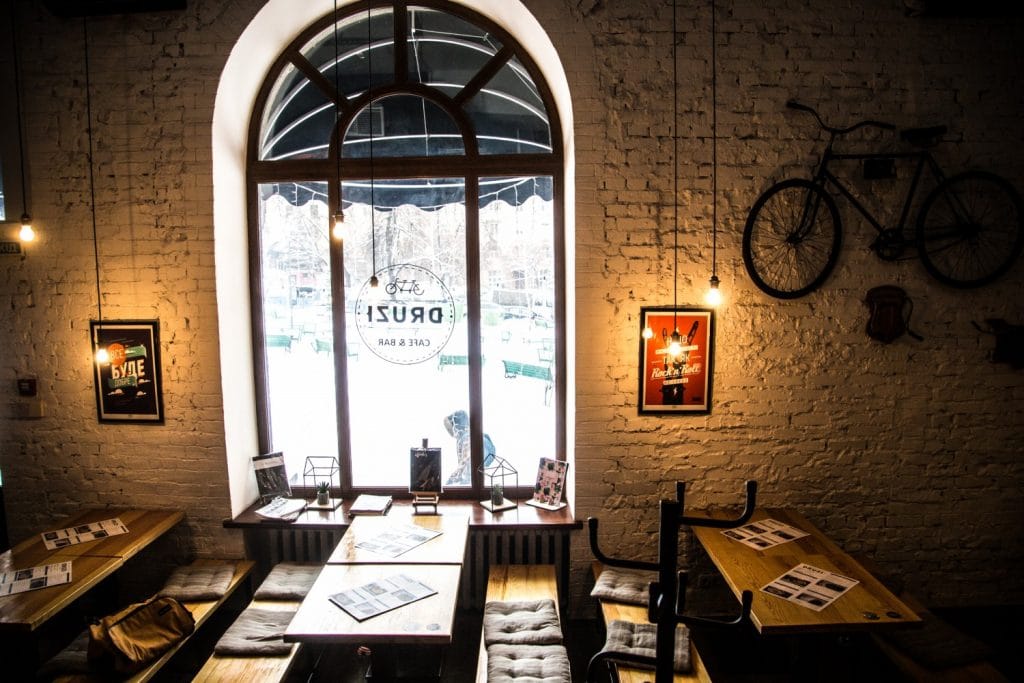 The first time I ate there, I made a rookie mistake — I panicked and ordered something random because I could understand and pronounce it. The waitress hadn't given me enough time with the Ukrainian menu. That something turned out to be a horrifyingly artery clogging bowl of cream soup. Don't order the «серий суп», or serii soup. Just don't. Regardless, I liked the place instantly. With plentiful pillows, high ceilings, bicycle tires decorating walls and windows, and an upstairs loft, the vibe is very much a modern, hipster-type hole in the wall. I'll be honest, I'm from a hipster town infested with similar businesses. My immediate affection for Druzi Cafe/Bar must mean that I miss them.
Because I liked the vibe, I returned a couple days later with a Swiss student who was becoming my consistent lunch friend. This time, we nailed the ordering. I had couscous with roasted pumpkin, chicken, and broccoli. It isn't Ukrainian cuisine in the slightest, but it was a type of food I have missed dearly since I've been here: lean protein and fresh veggies. The dish was reminiscent of my own cooking. At last, I was out of carbohydrate city.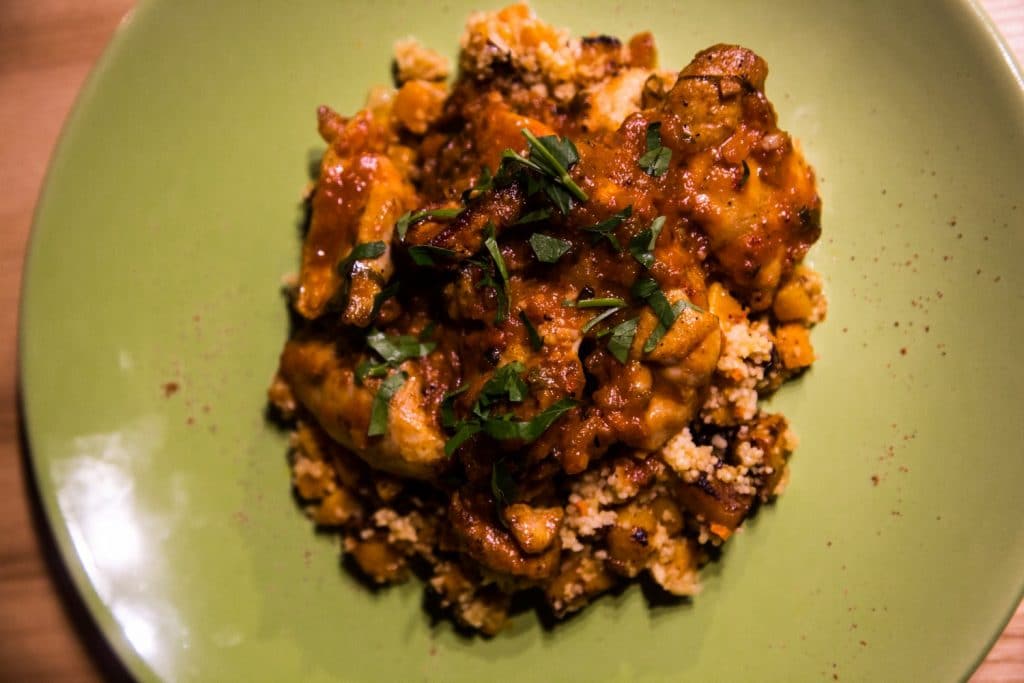 Oli, my lunch friend, gets credit for discovering the bliss of Druzi's cocktails. He ordered apple punch without noticing they were in the alcoholic hot drinks category. I hadn't thought of a drink, and just asked for whatever he had chosen. It turned out to be a mug of apple cinnamon delight, with just a touch of, I'm still not sure what kind, of booze. However, beware, they don't always offer this mysterious beverage, we went back twice in search of it, and no dice. We settled for mulled cider, also delicious, but it's no apple punch.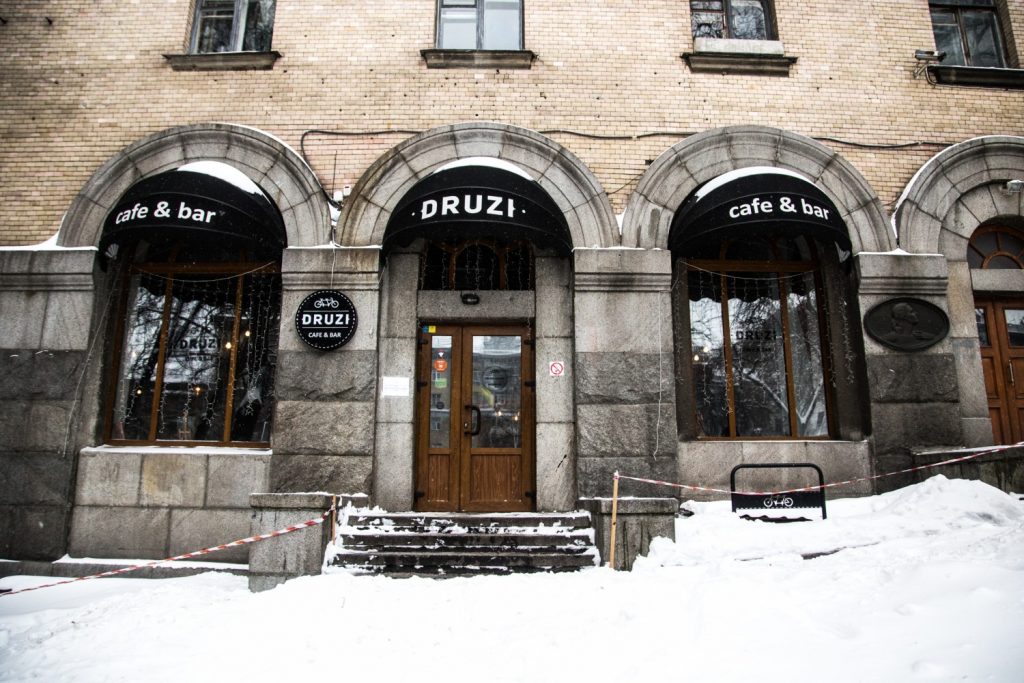 Essentially, in the quest to find a quiet place where it's acceptable to eat alone and do my homework, I stumbled across the opposite. A place that's really fun to hang out with people and eat well and drink better. For those of us who come from hipster towns, miss our hipster hang outs, and are searching for latter, Druzi Cafe/Bar is perfect. As for me and my homework, I think it's time for me to find a library.