Couch Surfing
Networking Events
Various Locations, Costs
While the university is a great place to meet people, and I have no doubt that I'll continue to make new friends here, it does have the sense of an isolated community. Universities tend to be their own small worlds, able to let students function independently from the rest of the city–especially if those students live in the dorms. Stepping outside of the little world of VGUES offers some exciting opportunities to meet different types of people. So over the past several weeks, I've gotten to know quite a few new friends through the Couch Surfing group in Vladivostok.
For those who don't know, Couch Surfing is a community of people based at www.couchsurfing.com who offer to let travelers stay for free at their homes (often on the couch), or just meet up to show a more personal side of the city to an interested pilgrim. From this, groups sometimes form to build a stronger sense of community and to offer an easy social setting for newcomers.
The great thing about the Couch Surfing group in Vladivostok is the wide variety of people you can meet. It's common that someone is finishing up their transcontinental journey across Russia and are exploring their final destination before turning homeward. Russians attend to practice different languages with foreign travelers. And other foreign students or workers in the city come to meet new people. What language the group speaks usually depends largely on who is present at the meeting. Although English is common, you might well hear Spanish, Italian, or just about anything else, depending on who showed up that day. it's also easy to start conversations in Russian with the local attendees to get in some extra practice.
So far, one of the most popular hangout spots for the group is the AntiCafe (Антикафе "Отдел Культуры"). Former SRAS student Ian Blair wrote a great article covering this particular cafe in Vladivostok. Although the layout of the cafe seems to have changed a little bit since that article's writing, it is still the same concept: At an AntiCafe, you pay a flat rate for time instead of food and beverages. This makes it great for group gatherings because the management will never get angry at you for hanging around too long. At the time of this writing, the going rate is three rubles per minute.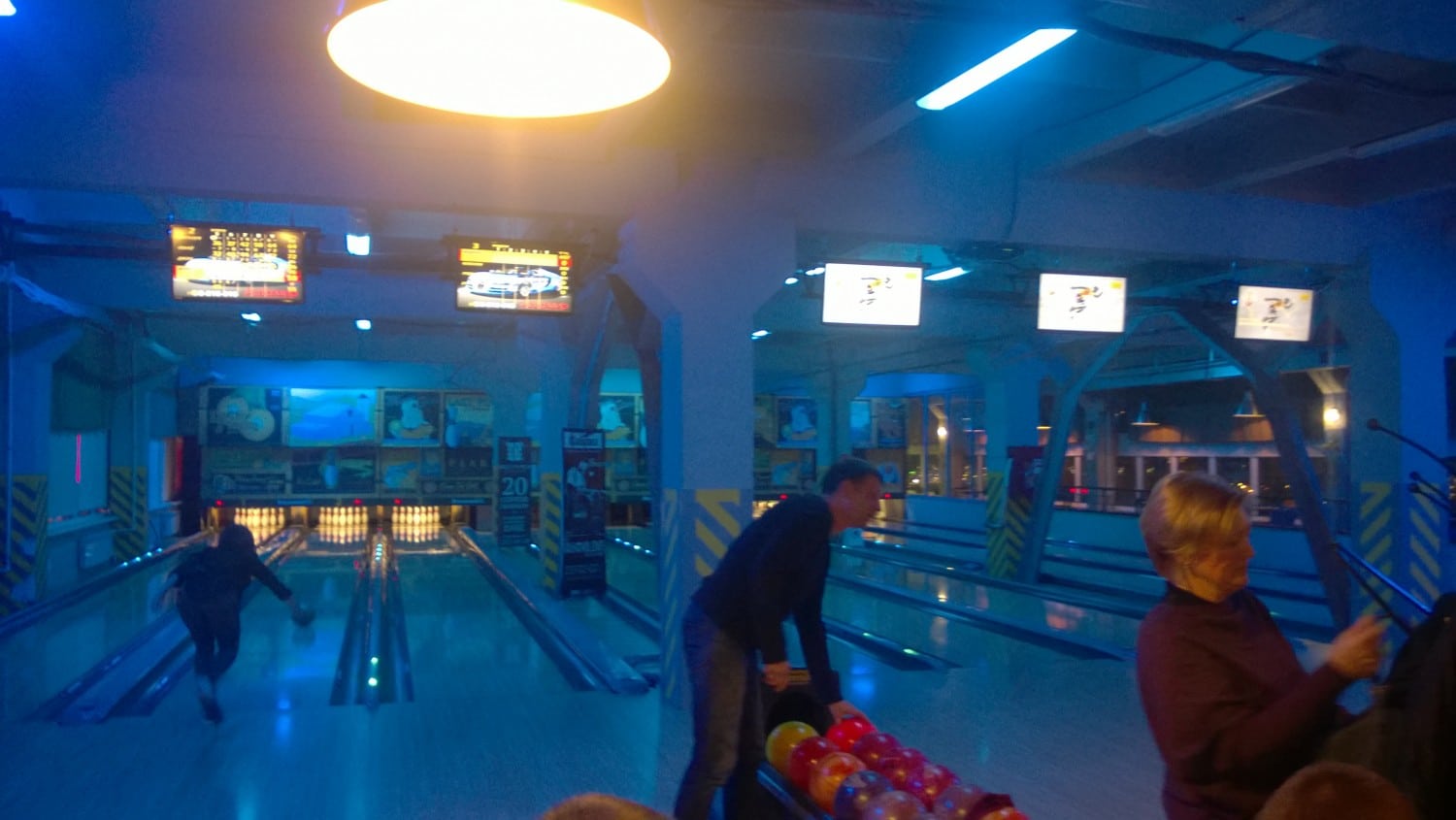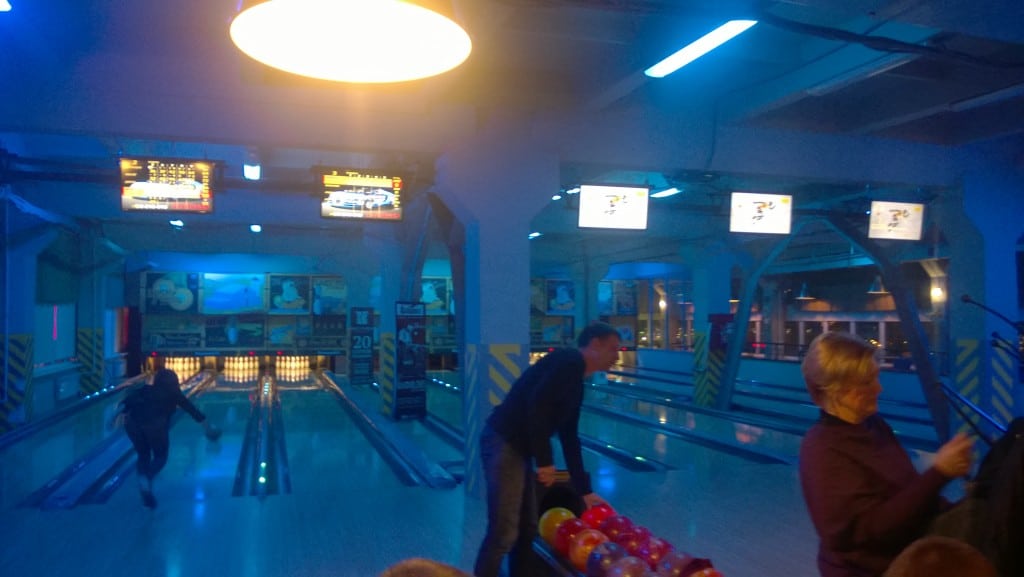 Another of our recent activities was visiting Фабрика Боулинг (Fabrika Bowling) at Посьетская 14 (Pocetskaya st. 14). The location is not in central downtown, but it is hard to miss once you're in the right area. "Боулинг " in large letters on the side of the building and some oversized bowling pins near the sign make it pretty obvious. I didn't find the alley itself to be much different from the ones I've been to in the United States. Everything was well maintained, and the staff was friendly. The prices were also reasonable. But rather than paying a per person/per game rate, the charge is per hour on the lane. Even at peak rates on Saturday and Sunday, it's only 1,000 Roubles/hour. Split amongst a group of friends, it makes for a fairly inexpensive activity. The full list of rates can be found here.
The Couch Surfing group in Vladivostok has a Facebook page where they post updates about upcoming activities as well as photos and other info. It is a closed group, however, and one of the requirements to joining is being registered in the Couch Surfing community at www.couchsurfing.com. Regardless of joining, everyone can read the group posts to find out what's going on with future meetups.