Koteyka Kotocafé is a cat café that is a great place to relax and pet lots of friendly cats. The café is clean, modern, and minimalistic. The place is big enough to hold a good amount of people without feeling cramped or uncomfortable. This unique café is a well-hidden gem which is more than worth a visit. However, I wouldn't recommend it as a place to study because honestly the cats are so distracting that not much studying will get done.
The place is very good for the 10+ beautiful cats, including a few kittens. I never once felt worried that the cats were in an unhappy environment. The cats have separate room to go to when they didn't want to interact with guests. They are clean even have shot records and all legitimate paperwork displayed.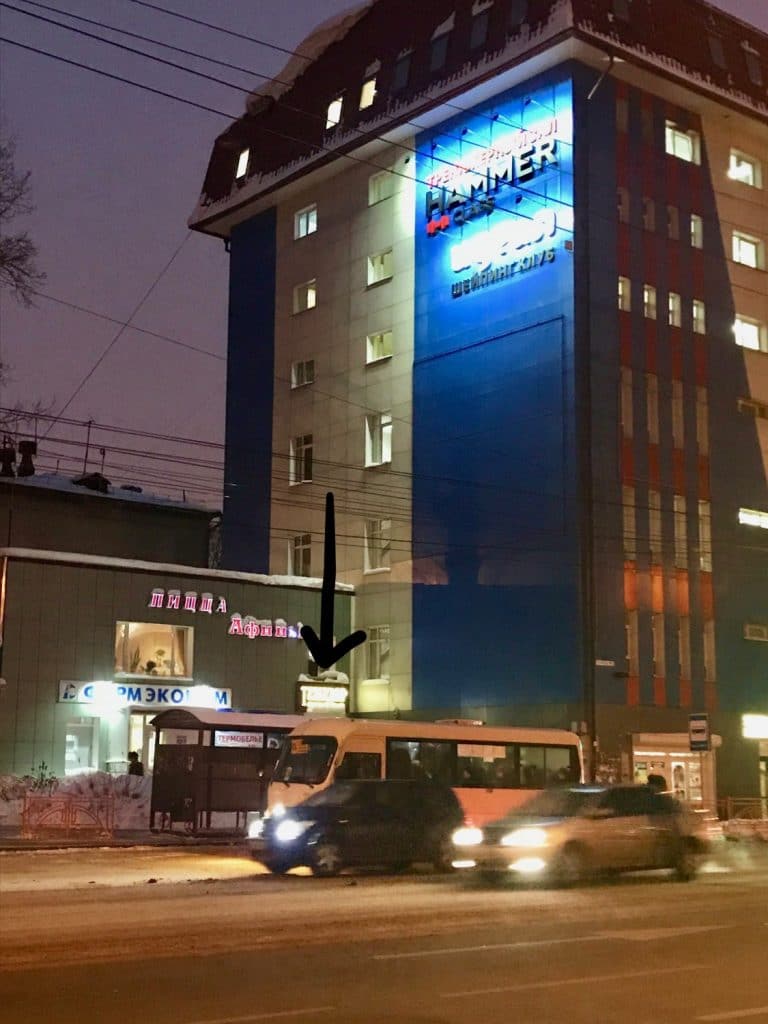 The price per hour is 220 rubles plus 2 rubles a minute afterward. At first this seemed a bit steep, but it's an anticafe that includes unlimited tea, coffee, and cookies. I wound up spending just $3.75 and felt I got more than my money's worth.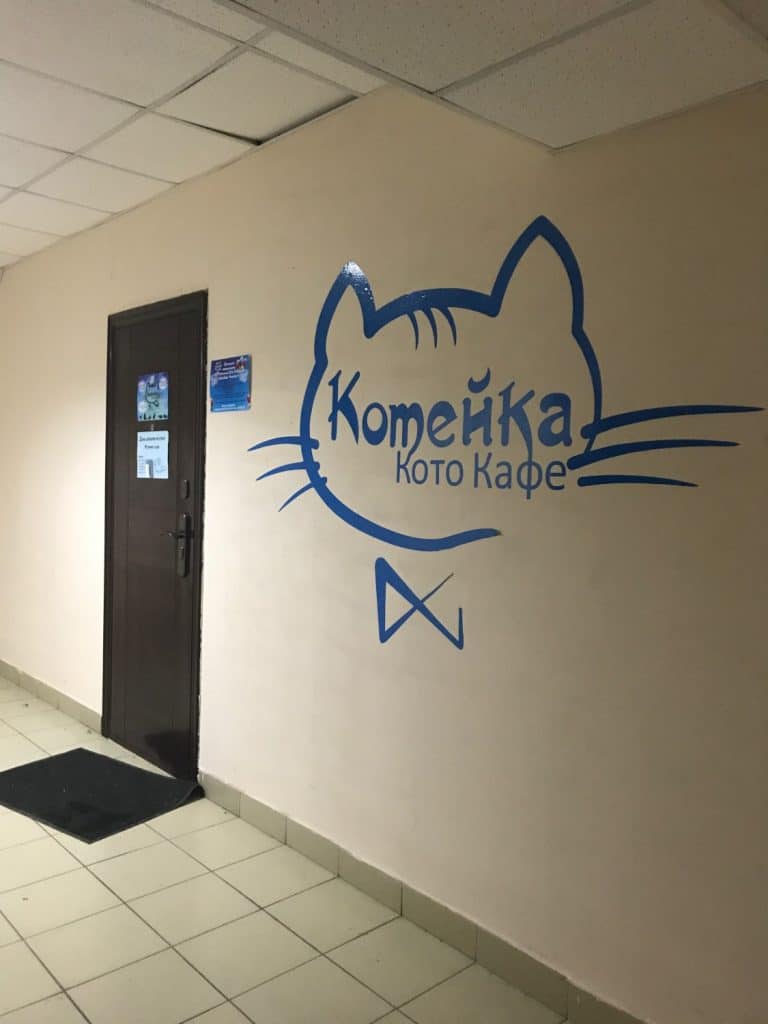 The owners started the place with one stray cat who found them and built up from there. Each cat has its own name page in a book about what they like, dislike, and a bit about their personalities. There are cat toys laying around, but most the cats would just come to us without the toys. There are also discounts available. If you come with seven or more people, you get 10% off. Also, students get 10% off after their first visit as well.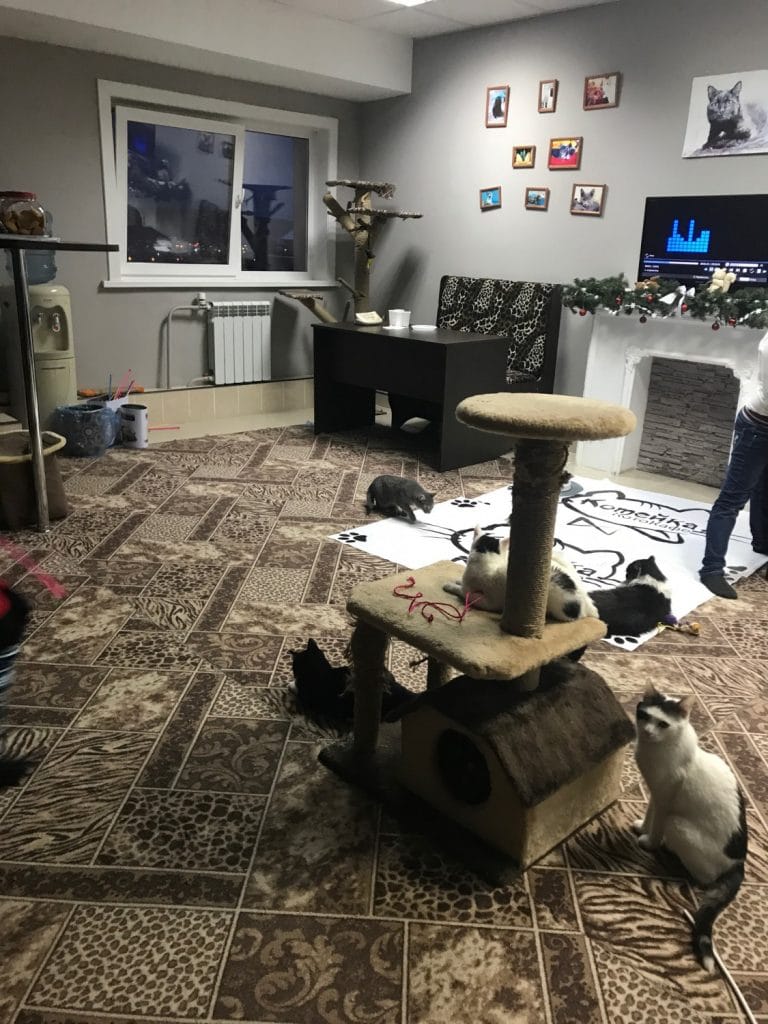 Although the café is located directly across from the bus station Gorodok IVATU (Городок ИВАТУ), it is extremely difficult to find if not told beforehand. It is located on the 6th floor of the Triumf Mall inside the first door next to the Monument of the MiG-29 (a giant airplane with lots of old soviet posters). It is best to call a few hours before arrival to make sure they have room, however there is often very few to no people. The time I went also had several kids who were quiet and there was no shortage of cats.
Cat Café Irkutsk
ТЦ «Триумф» Советская 176 Б, 6 этаж
Hours: M-F 14:00-22:00 S-Sun 11:00-22:00
Price: 3.75+
Website: http://kotei-ka.ru