Castro Café provides a scene familiar to anyone who has spent time as a college student and needed to find a place outside the house to study. The café exhibits all the hallmarks of a coffee-house located in a city dotted with universities and colleges, as Irkutsk certainly is. If you would assume that Castro Café is a café like any other, then you would be mostly right. Its coffee and tea is of a high quality and expensive. Its sandwiches and pastries are delicious but not filling, and its calming ambience and comfortable variety of seating arrangements provide a setting perfect for both studying and hanging out.
Castro Café does have a few things that make it stand out from the pack of coffee shops and brew houses that litter the city. Most interestingly, the layout of the building is highly conducive to those relaxed study sessions I mentioned earlier. The counter is located on the first floor, along with an area of bar stools and booths, bestowing a restaurant-style atmosphere upon the place. Taking one's food up to the second floor, however, reveals a comfortable lounge, replete with cozy furnishings, relaxing music and a calming color scheme.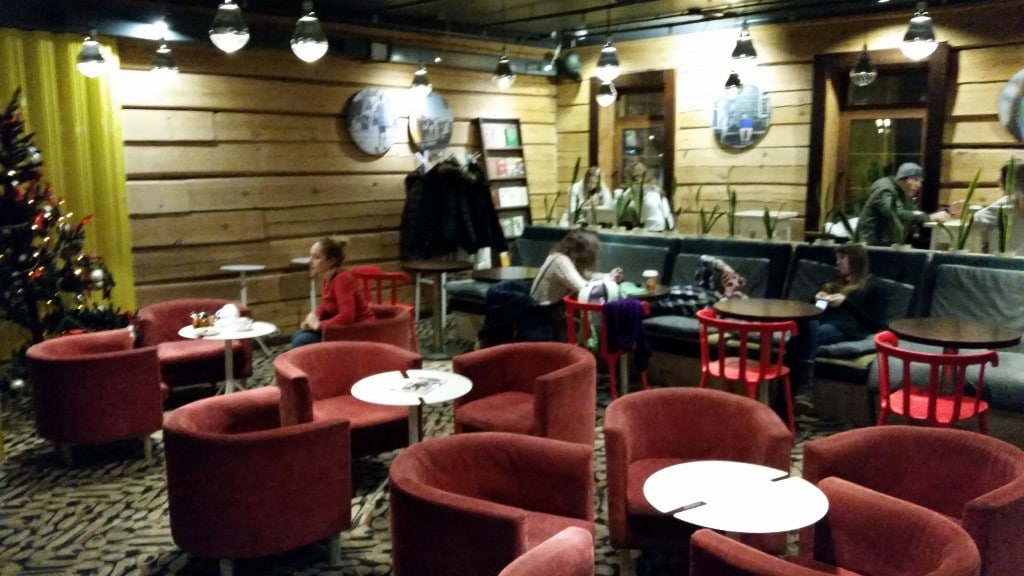 The café's location is also in its favor. Only a short walk from the linguistic university, and smack-dab in the middle of downtown, Castro Café is almost always a convenient place to meet up with friends. The establishment takes advantage of this, always providing extremely swift service and attention.
Overall, Castro Café is certainly not a cultural landmark or memorable oddity, but it doesn't try to be. Castro Café does a decent job of providing a place to get together with friends, relax, and be productive: something I, as a stereotypically busy college student, can certainly appreciate.
For groups and faculty-led tours, this is more of a place to study, hang out with friends and relax. Bringing a large group might work, but would probably have to split up and go to separate tables.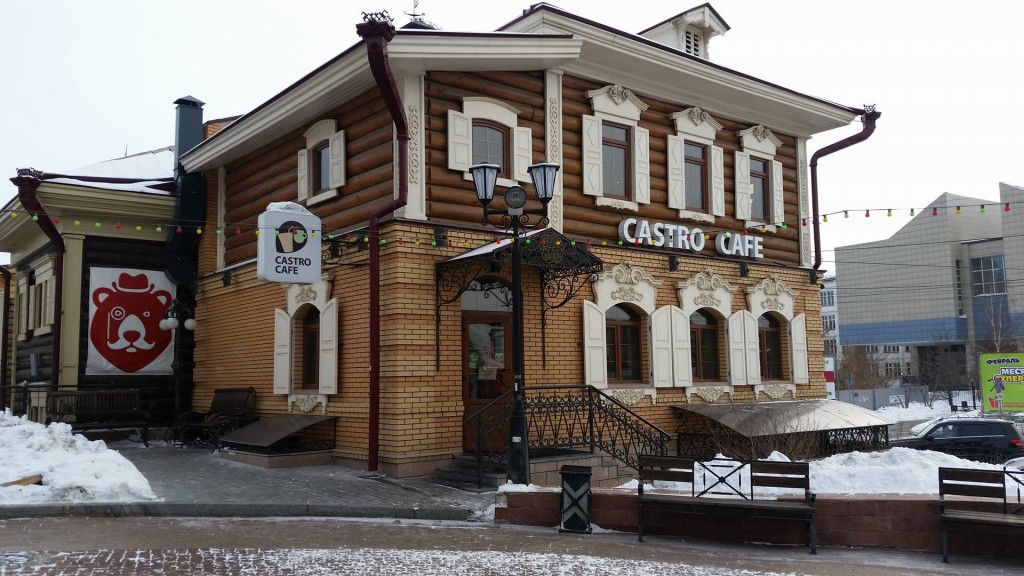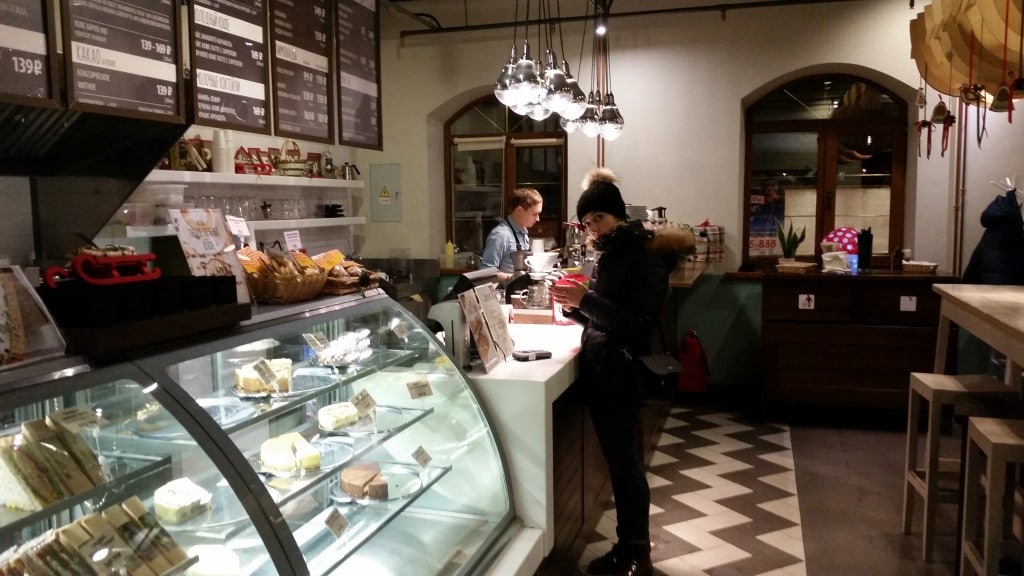 Castro Café / Кастро Кафе
130й Квартал ул 3
8:30 – 23:00
Meals from $5
VK.com/CastroCafe