On my first day in Saint Petersburg someone took me to a cafe. At that point, I didn't know the name of the cafe, how I got there, or how to get back to the University — but the cafe was an inviting place. The decor was simple: wooden tables and chairs, plain white walls, and some chalk on blackboard art scattered about. Yet, the cafe was full of life, with talkative patrons and friendly, hardworking staff members. I decided to order an omelet with ham and cheese, as well as some coffee — it seemed like an easy enough order to say in Russian. Well, I butchered it. Even so, the young woman taking my order figured out what I was trying to say and was happy to work with me. I tried to apologize for my poor speaking ability, but she would have none of it and seemed to be thrilled that I was trying.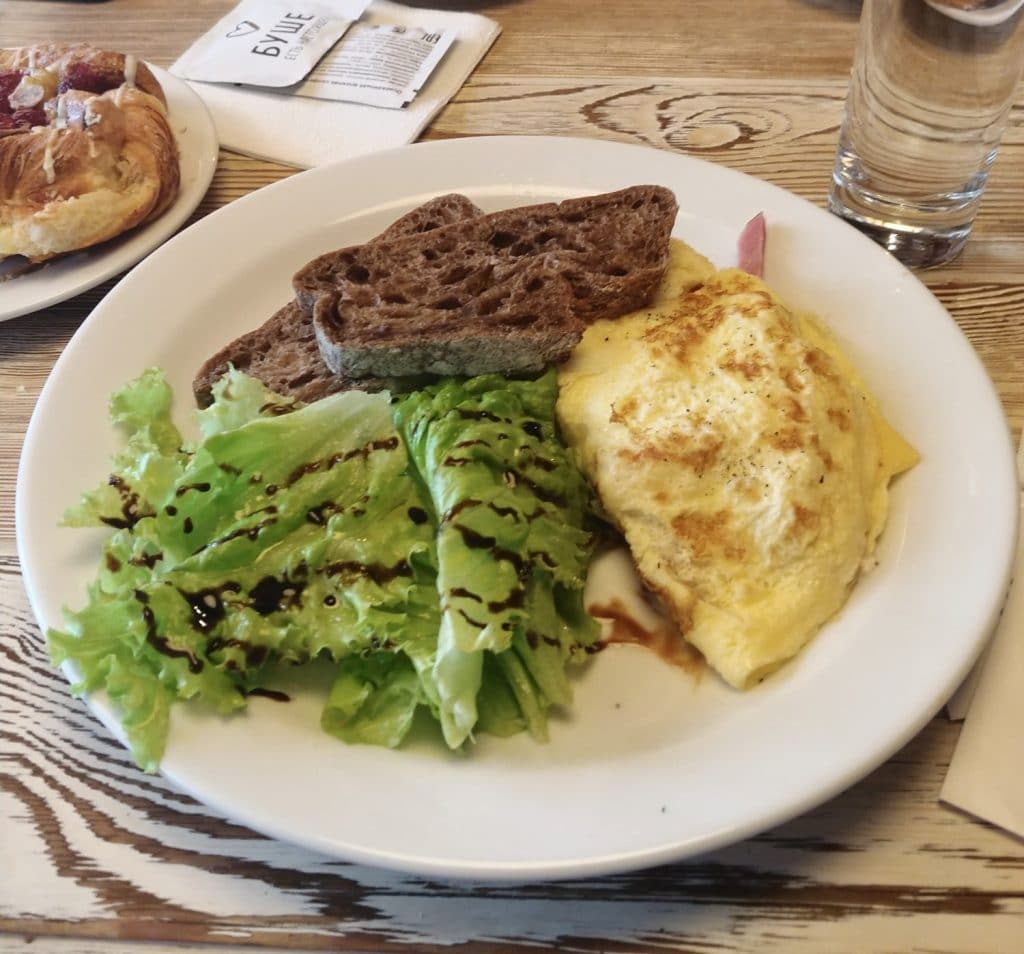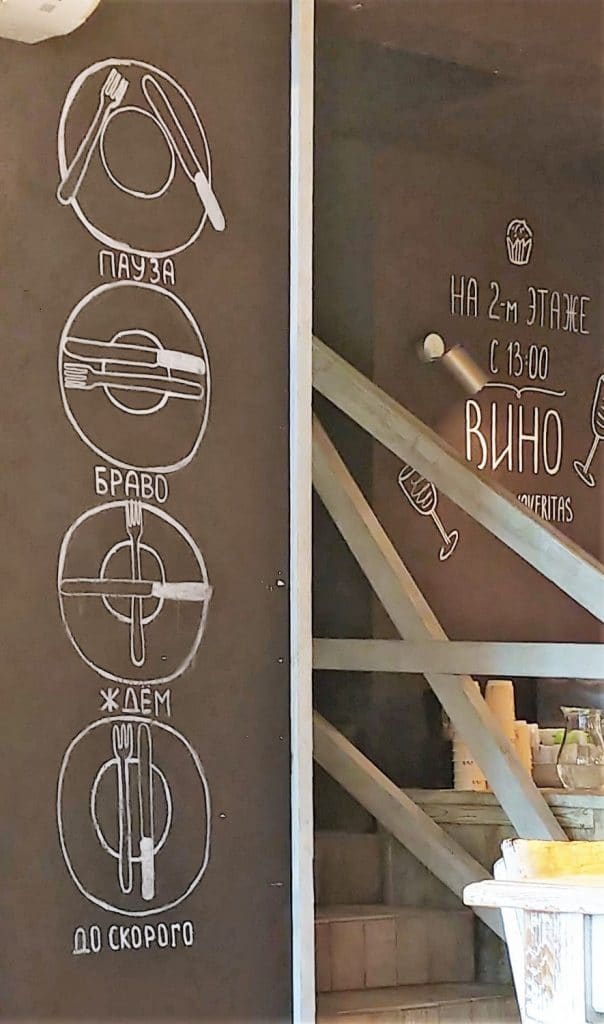 I took my cute little bucket with my order number painted on it so the wait staff could find me, and sat at a table just around the corner from the counter where I had placed my order.  Within just 10 minutes, I had utensils laid in front of me with Bushe's slogan, есть настоящее (eat real), on the silverware sleeve and sugar packet. My coffee and omelet soon followed. It was exactly what I was looking for. This was my first experience in Russia that didn't include customs or a taxi ride, and I what I look back on as a huge stepping stone to having a successful summer in St. Petersburg.
Since that first day, I have returned multiple times to Bushe (Буше), as it is only a block from my dormitory, the service is fast and friendly, the prices are reasonable, and they have high-quality and tasty food. Other than the omelet with ham and cheese (Омлет с ветчинои и сыром, 220RUB) and Americano (Американо, 180RUB) I tried on the first day, I have tried a variety of dishes. Some of my favorites have been the refreshing strawberry smoothie (Смузи клубничный, 210RUB), twisted pastry with raspberry/cherry (Вензель с малиной/вишней, 130RUB), and the ruby cake (Пирожное руби, 190RUB).  
Bushe is a regional chain. There are over 35 scattered around Saint Petersburg and one in Moscow. Five exist in central Saint Petersburg, and two of them are within easy walking distance of campus here at UNECON. Their full menu, including drinks, pastries, breakfast, sandwiches, soups, salads, and freshly baked bread can be found on their website. The website also includes nutritional information, ingredients, and prices.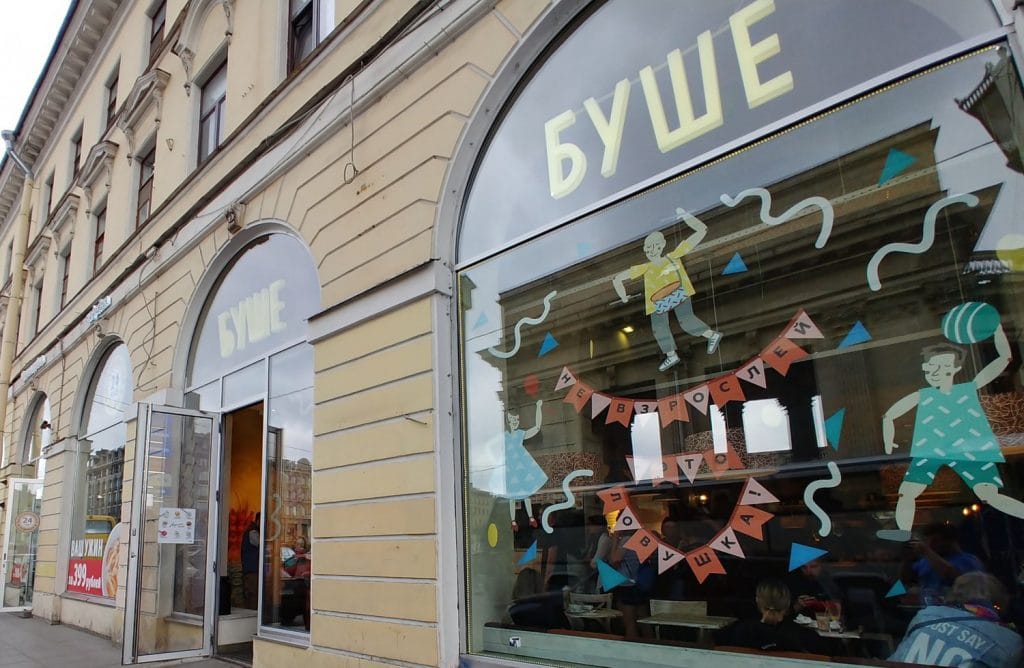 If you are looking for a classic cafe experience in St. Petersburg with great food and reasonable prices, you cannot go wrong with Bushe.
Cafe Bushe – St. Petersburg, Russia
Closest to UNECON – Griboyedov Channel Embankment, 18, Sankt-Peterburg, 195213
Other locations, menu, and prices on website: Bushe.ru
Hours: Sunday – Thursday: 8AM – 10:30pm, Friday-Saturday: 8AM – 11:30pm
Time Spent: 30min – 1hr
Average meal cost:  300 – 400RUB ($5 – $6)