Bolshie Koty/Большие Коты
Day Trip from Irkutsk
Located on Lake Baikal
(trip included in SRAS cultural program
for Irkutsk for Fall, 2017)
Bolshie Koty is a village located on the Western shore of Lake Baikal about 12.5 miles North of Listvyanka. There are several ways to reach it by either boat, train, or on foot from Listvyanka. As a part of the SRAS fall cultural package we went by boat to this stunning village. We took a small boat along the Angara River and Lake Baikal while learning about some of the environmental history of the former Trans-Siberian railway, Listvyanka, and Port Baikal.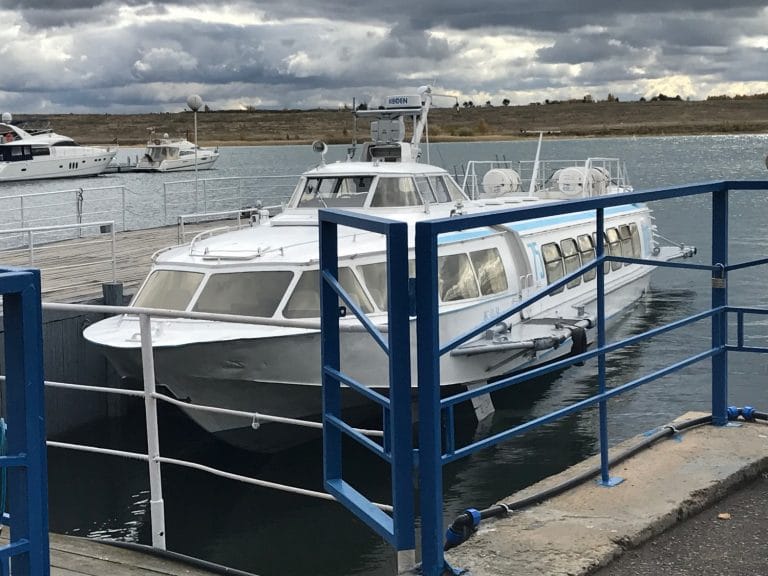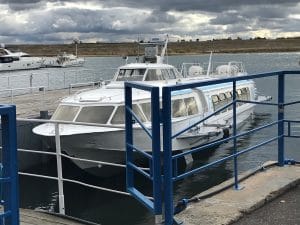 What I found very interesting is that, despite Lake Baikal becoming a nature preserve in 1916 and enjoying state protections since then, it is now overfished; some of its endemic species, which are particularly valued delicacies, are now endangered.
As someone who knows little to nothing about Russian environmental history, this trip was not only fun but also was a hands-on way to learn. The boat ride was about two hours long which was the perfect amount of time to brave the wind and stand on the side of the boat. From there we could observe the array of fall colors from the trees. I may be partial, but I totally recommend going by boat. Not only is it the fastest route, but something about being on a boat in Lake Baikal is just surreal.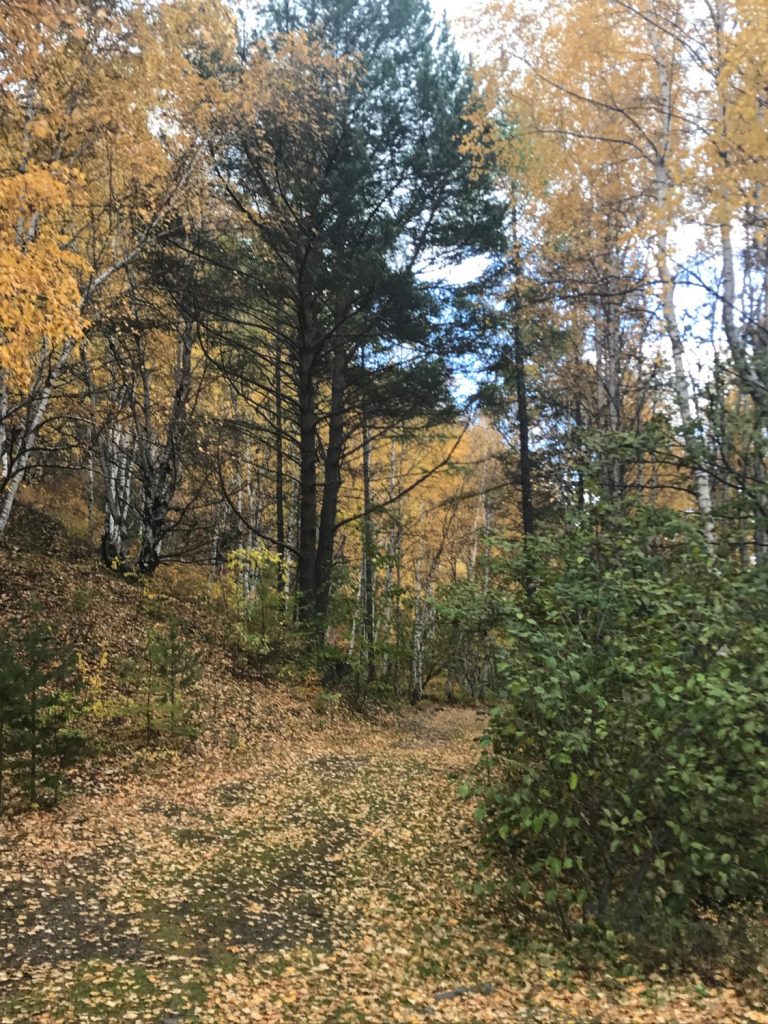 When we arrived to Bolshie Koty we began our hike to the overlook in the Pribaikalsky national park. We packed a small picnic and ate in the fresh air taking in all the breathtaking scenery and talking about Russian folklore, legends, and заповедники (nature reserves). I am a big fan of anything to do with folklore and legends so hearing it first hand from locals was such a treat. Something that also shocked me was the silence. I have never been somewhere with no noise pollution but here, you can stand in complete silence. It took me aback at first, but sitting in pure silence and hearing nothing but the crunch of leaves beneath my feet was such a unique and soothing feeling.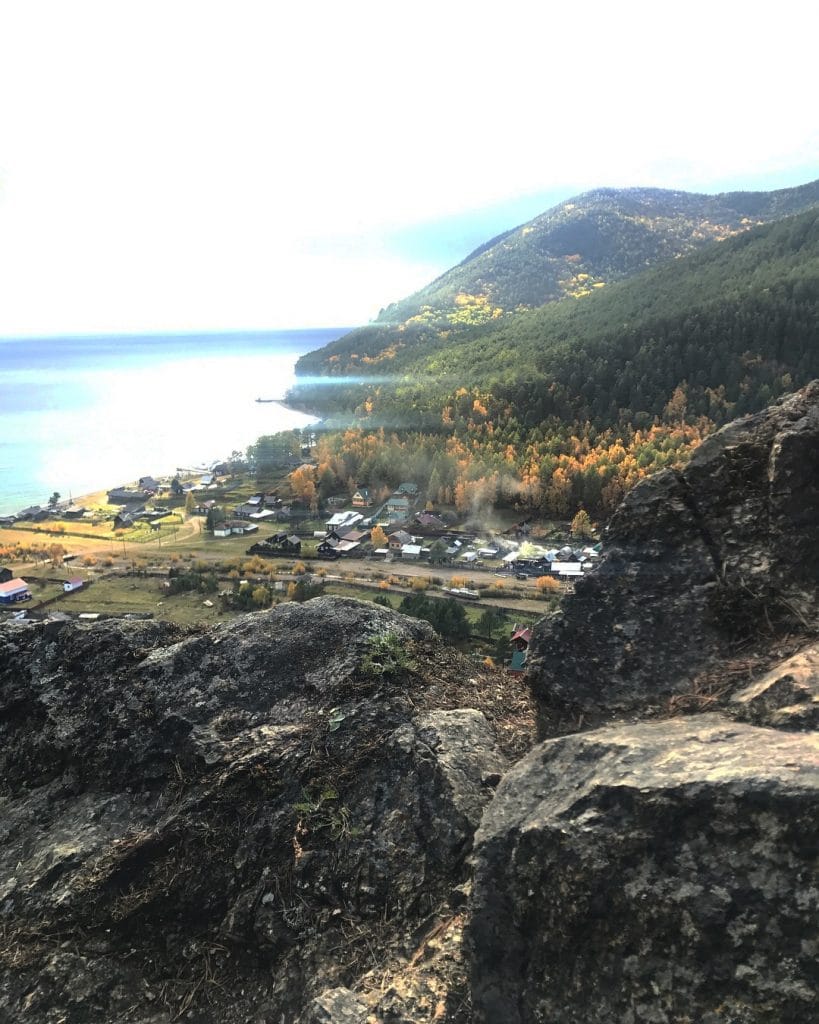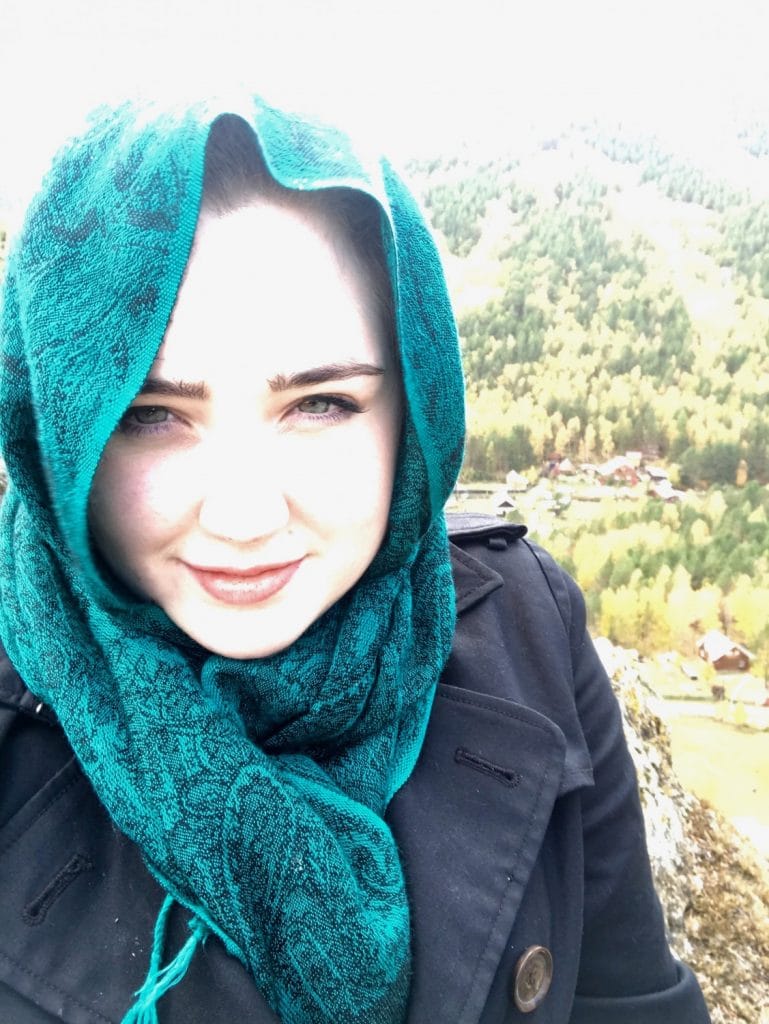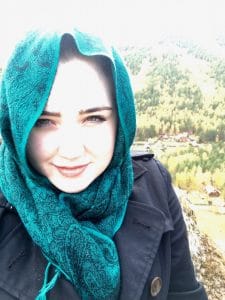 After lunch, we walked around the town looking at the old wooden houses and found a sign for goat's milk. Goat's milk is a remedy for the locals and is believed to be very good for one's health so naturally we called to try some. When we got to the seller's house they exhibited that traditionally Russian hospitality and invited us into their property to see their chickens, goats, and giant garden. They even let us try the berries from their tree.
Since we had about two hours before departing on the boat we walked a few miles along the Great Baikal Trail which was one thing I can cross off my bucket list. We even got to drink some of the water directly from the shore of Lake Baikal! All in all, the trip was fantastic. The whole trip was only about 7 hours so it is perfect for a weekend getaway but didn't take up all of our time off. The pictures honestly don't do it justice, if you are in Irkutsk, Bolshie Koty is a must!