Fighting jet lag, adjusting to new surroundings, and student life in general can be tiring. It's important to take a break every now and then to get some TLC to keep your balance. Heading to a local spa for some self-care can be the perfect solution for an interesting cultural experience and some much-deserved relaxation!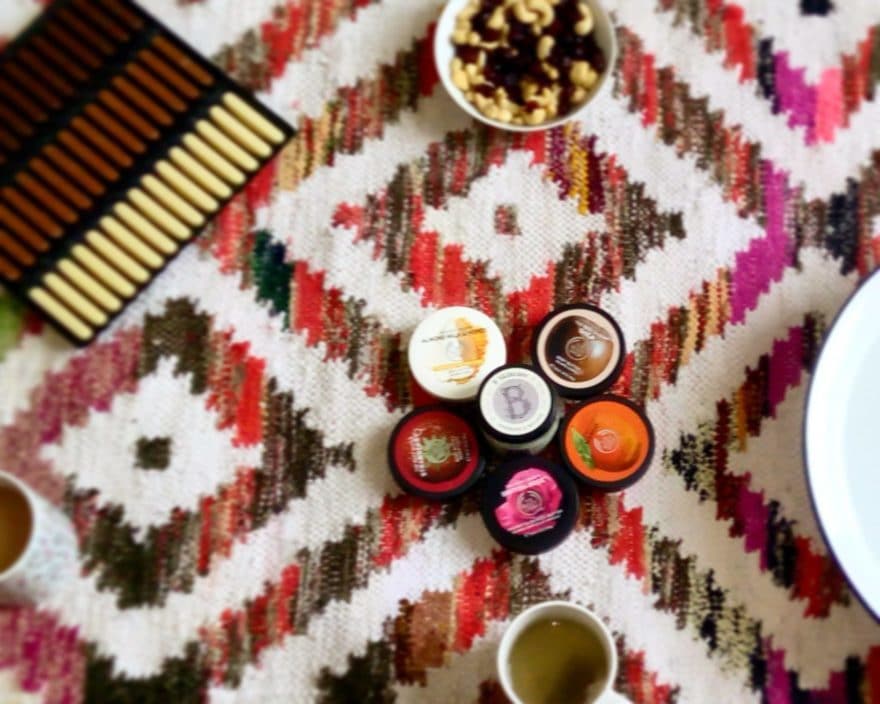 I first visited С Легким Паром ("With Light Steam" – a Russian pleasantry that one says to someone using a steam bath) with my host sister. I enjoyed it so much that I returned a few weeks later with a friend.
Upon arriving you are expected to put on flip flops and get "changed." Initially I put on a swimming costume but was soon told off by a spa attendant. It turns out that the protocol here is to spa in the nude – or, at most, draped in only a sheet!
Atmosphere
As I entered the spa complex, I felt like I had walked into a history book. Women of all ages wandered around draped in sheets as they passed from one treatment room to the next. It was clear that this was a place for catching up with family and friends.
Downstairs, the walls are lined with mosaic tiles, adding to the "Roman baths" ambiance. In the first room there is a cold pool with hydromassage beds. There are also picnic benches, a communal washing area, and entryways leading to various treatment rooms. The far-right entryway leads into a Turkish hammam – a large room with a giant mosaic pillar in the center, where I could lay for only a couple of minutes before feeling too cold and moving onto the next room. To the far-left is a steaming hot Russian banya – a much more enjoyable experience. A cold swimming pool is situated right by the banya, perfect for cooling off afterwards. A chandelier overhangs the carpeted stairway leading up to the second floor, where the hot Turkish hammam, scented sauna, and café can be found. This was the perfect place to go for a drink and something to eat in between treatments. 
Services
At the café you can order national food, snacks, and drinks. There is even space to bring a picnic! You aren't allowed to take drinks out of the café but upon request, you can leave them on a table and come back to them later.
Beauty treatments offered include massage, haircuts, manicures, facials, and peeling. The first time I went to this spa, I had an interesting experience with this! Not knowing what peeling was, I followed my host sister's cue and went with a beauty therapist to an open room filled with stone tables. There, I was instructed to lie down, and an exfoliation treatment was carried out from head to toe. It felt odd to get an intensive beauty treatment in a communal room (especially considering the mirror on the ceiling) but this aside, my skin felt amazing afterwards.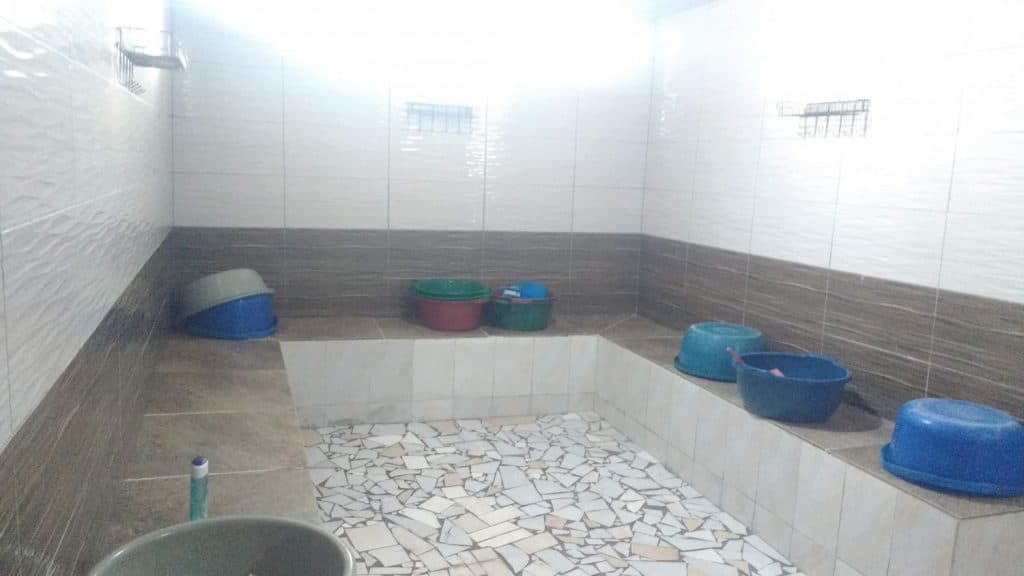 Prices and Payment
The price for entry depends on the time and day. On Tuesdays, Wednesdays, Thursdays, and Fridays, from 8am to 5pm, the price for the first hour is about $3 and from 5pm to 10pm, it is about $4. On Mondays, Saturdays, Sundays, and holidays from 8am to 10pm, it is about $3. For every extra hour, an extra 50 cents is added and any beauty treatments or food bought inside are charged to your bill, to be paid at the end.

С Легким Паром is a high quality, well priced spa, perfect for unwinding at the end of a long week and catching up with friends. While it is more communal and open plan than many western spas, this simply adds to the cultural experience, making it ideal for weekend recreation in Bishkek.