The Asador Steak House is located right on Улица Ленина (Ulitsa Lenina, or Lenin Street), not far from the Monument to Lenin, and within easy walking distance from the Linguistic University. Of all the restaurants I've been to in Irkutsk, this is easily one of more high-end of-places, and even though this is coming from a poor college student I can say with confidence the value received for the money spent is very good.
I went there with a good friend of mine one evening, and, looking for a fancier experience, we were not disappointed. My first impression was the high quality service. We were directed to the coat room and, as soon as my jacket was taken, we were ushered to the main area of the restaurant, where a selection of different seating arrangements was offered. We chose a simple two-person table, though I was made aware that private booths and even rooms were available, for a price.
The menu was slightly intimidating at first. There is a large emphasis put on steak and different dishes containing steak. This in itself can seem out of the poor-college student league, but the fairly expensive selection of wines made me also momentarily hesitate. While the options were relatively expensive for Irkutsk, they are not completely unworkable, and I was able to make a decision in good time. I chose a burger, because my budget was a bit modest, though I couldn't help pick a glass of a finer wine than I am used to (finer for me means that it doesn't come from a box).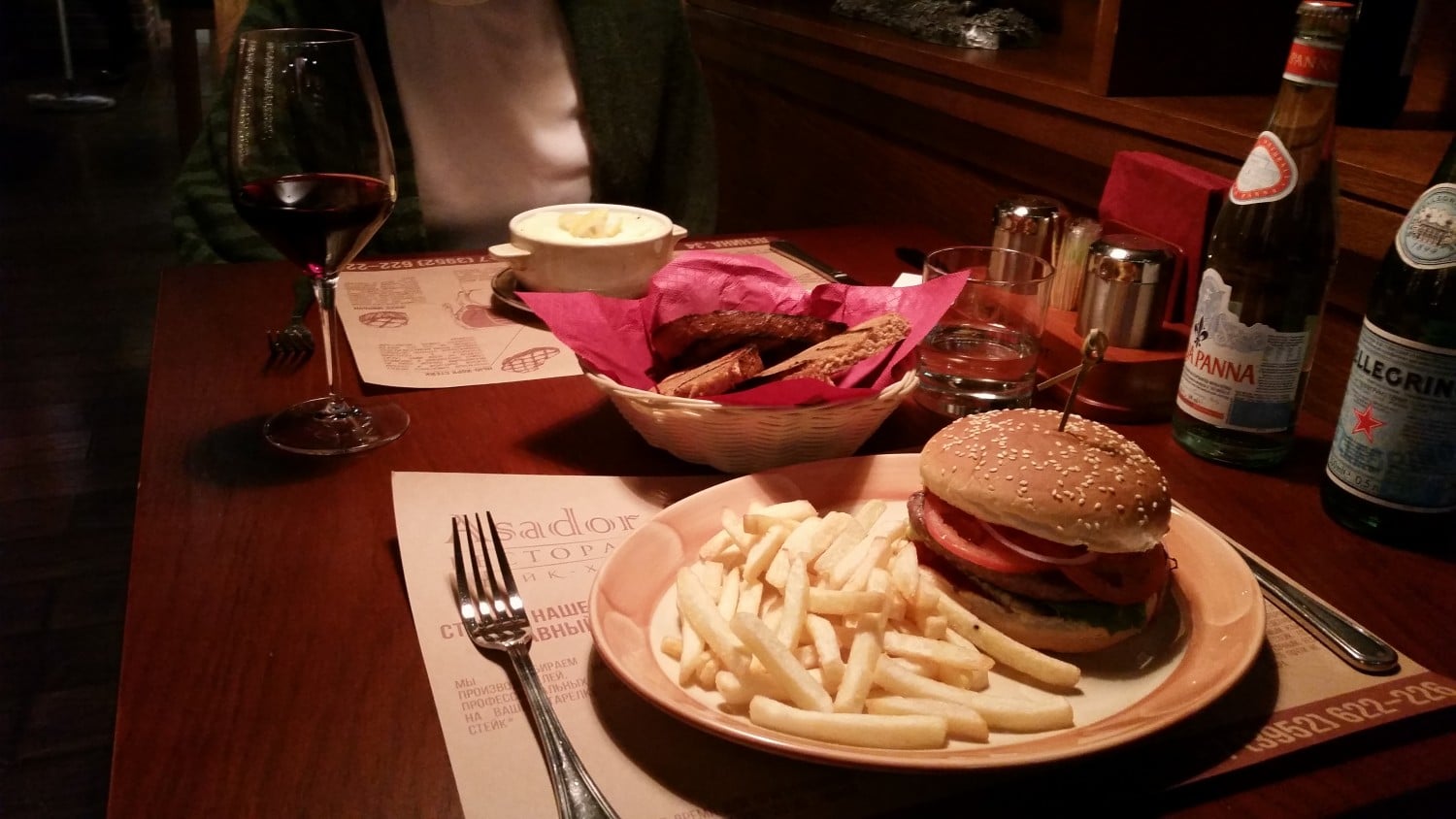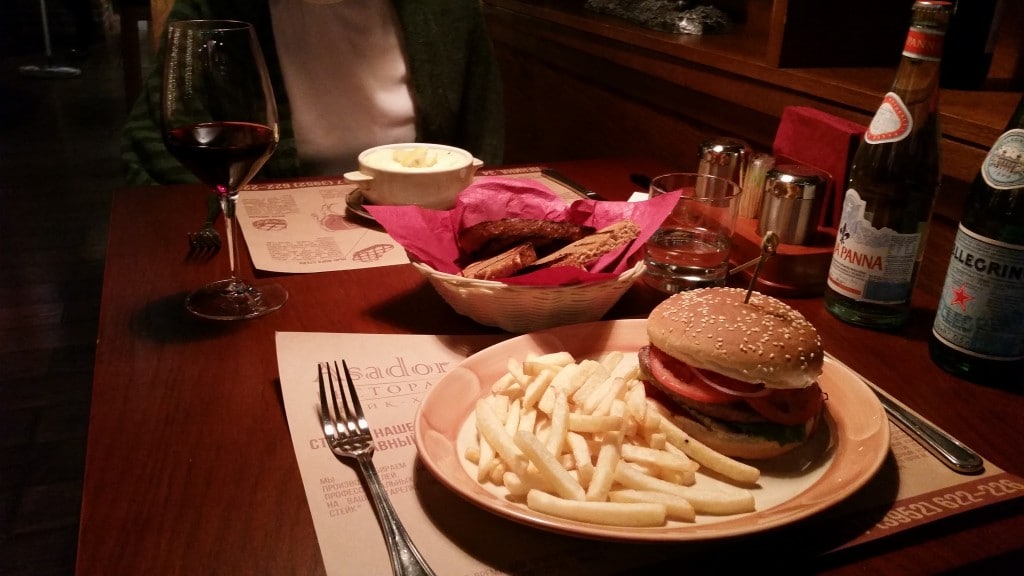 The food took some time to prepare, but the waitress provided a consistent presence so that we did not feel forgotten, and the wait was well worth it in the end. I had not had a burger that decent since I left the States. The fries weren't anything too special, though there was a massive pile of them, and they were filling. The wine was also top notch, and may have given me the first taste of a decent red in my life. My one gripe was being charged for the puny cup of ketchup I asked for, but it should be noted that that's an industry standard in Russia, including at McDonald's.
The check was swiftly handed to us upon being asked, and the waiters and waitresses provided friendly faces in their goodbyes. Overall, the experience wasn't a cheap one, but if you're looking for someplace to take a date, or even someplace to go to feel fancy, the Asador Steak House in Irkutsk is a worthy choice.
For groups and faculty-led tours, this place is built more for smaller, more intimate groups. Six might fit at one of their larger tables, but more than that might be difficult.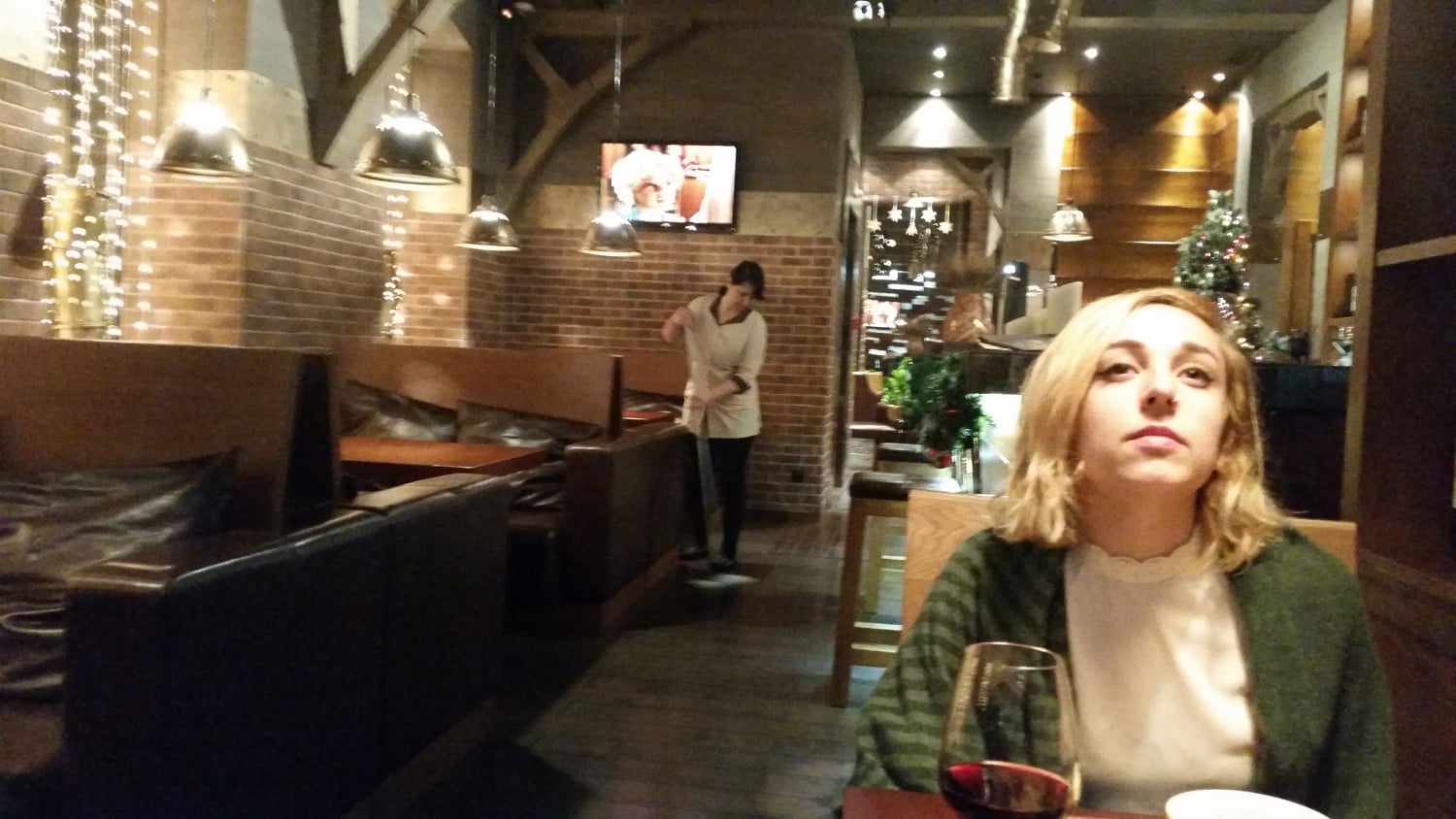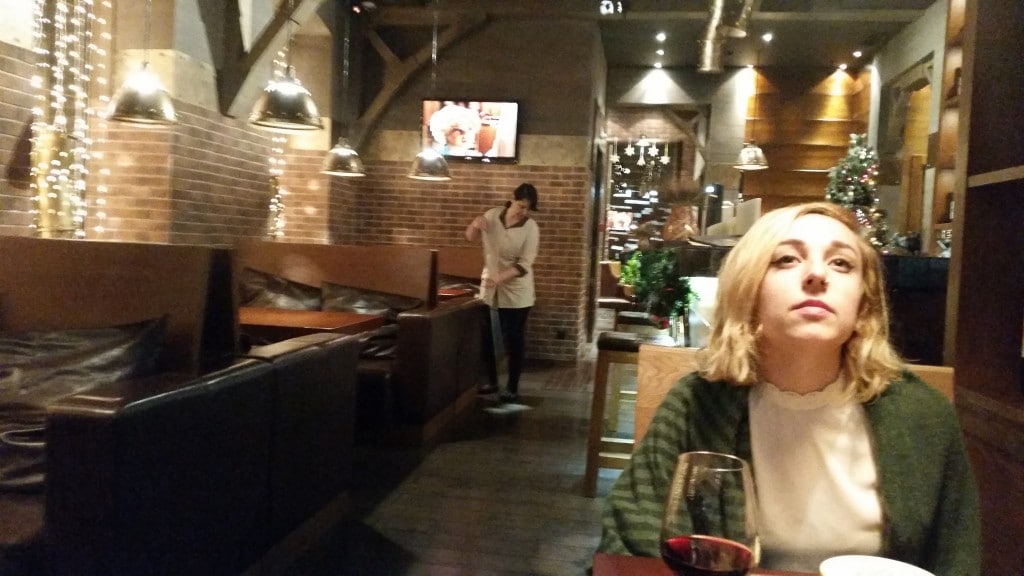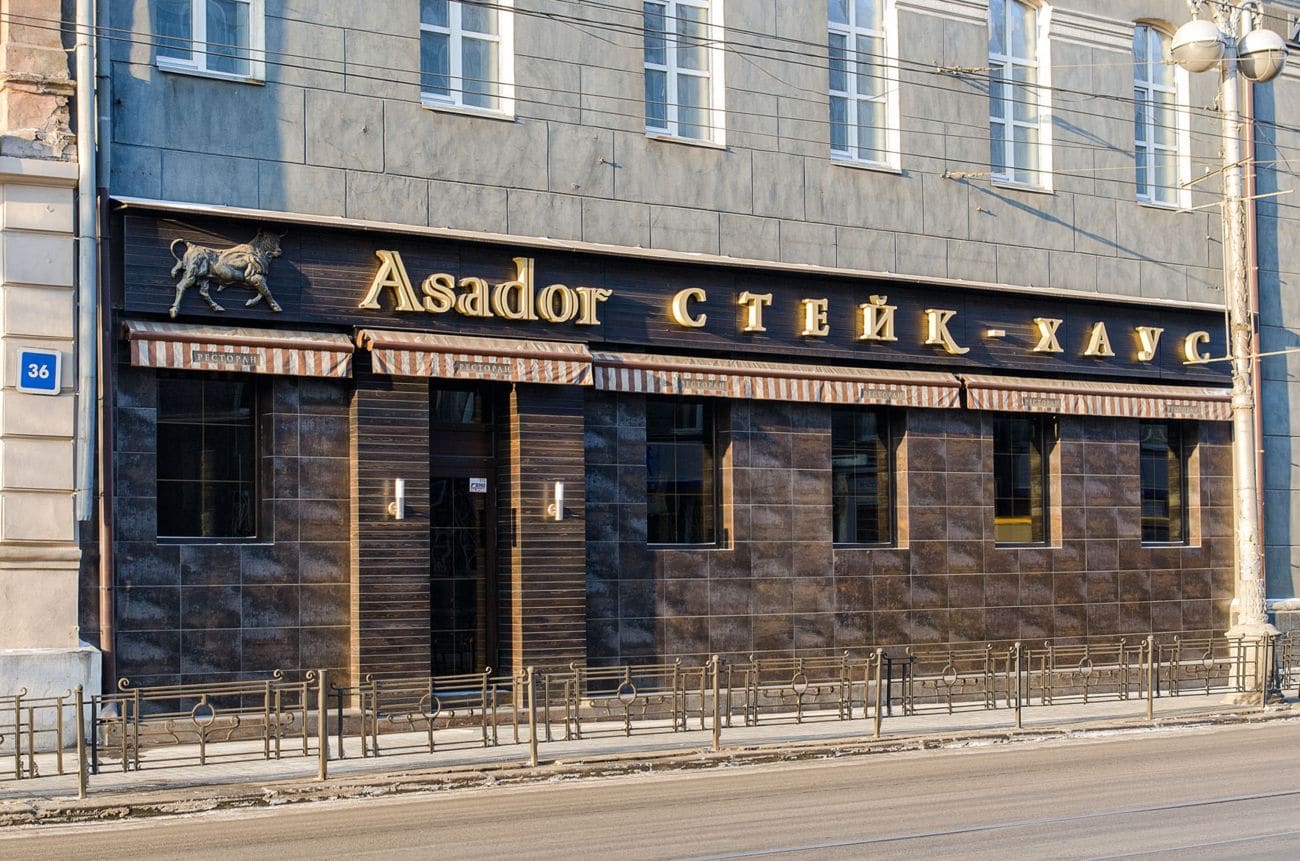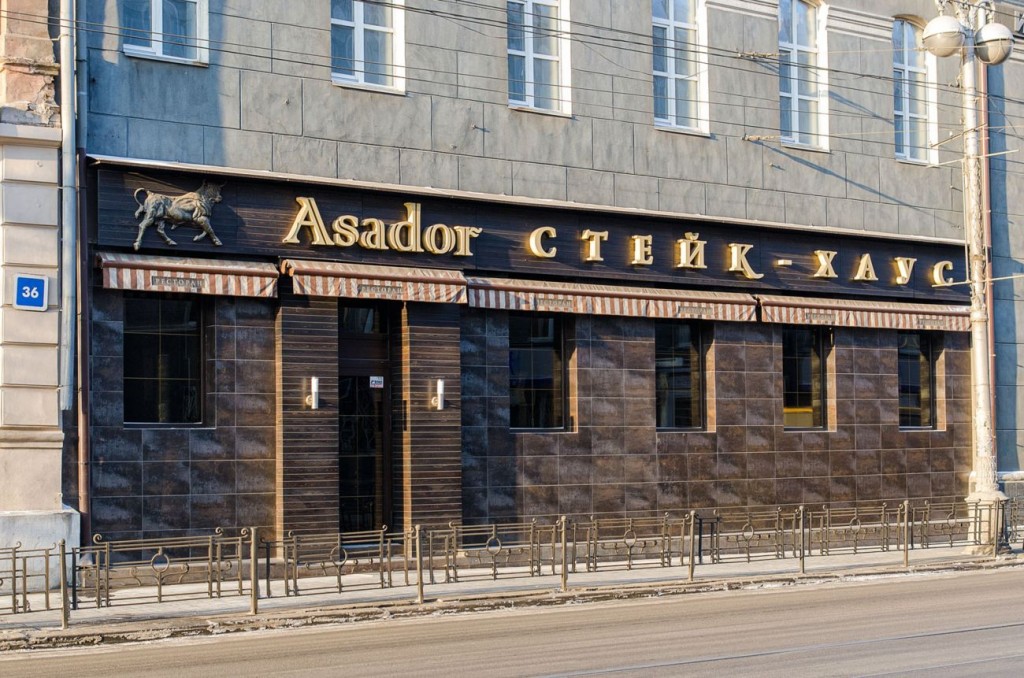 Asador Steak House / Ассадор Стейк-Хаус
Правобережный Округ, Ленина, 34
12:-00 – 24:00
Meals from $15