Russia isn't known for being a particularly warm country, but summers can see many areas of Russia warm up to over 90 or 100 degrees Fahrenheit. St. Petersburg, nestled on the northern coast of the chilly Baltic Sea, has never recorded temperatures above 98 degrees. However, it is a city packed densely with people, cars, and heat-trapping concrete. Also, because heat is a relative rarity, many homes and public spaces have not invested in air-conditioning.
The summer of 2014 has been one of the hottest in recent record in St. Petersburg. Headlines were made when Russian social networking website VKontakte was forced offline for several hours in response to an "unprecedented" heat wave that saw temperatures upwards of 85 degrees that caused the site's local servers to overheat. Moscow has also had record-breaking heat this year.
Another challenge is that Russia's publicly-supplied hot water (heated to generate electricity and then shipped through pipes to homes) is shut off for two weeks in the summer for maintenance work. This can lead to sweaty, smelly, and unwashed bodies crushing together on the metro or trolley bus. But have no fear, the Russians are some of the toughest people on Earth, and there's no problem they don't have a creative solution for.
Below are 6 tried and true methods that Russians swear by to beat the heat of a Russian summer:
1. The баня (banya- bath house)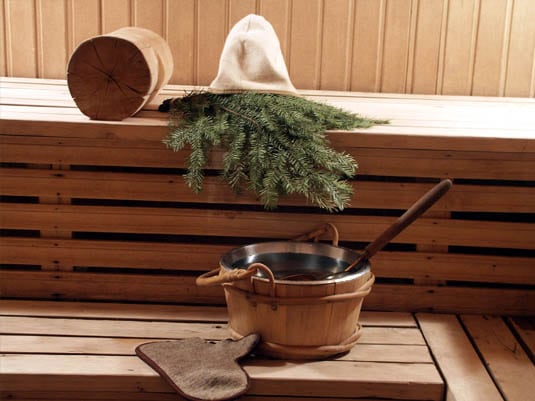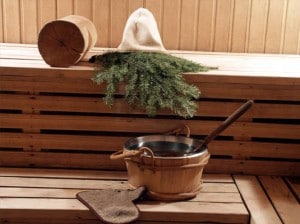 Believe it or not, one of the best ways to beat the heat can be with a trip to the steam room. Particularly popular when there's no hot water at home, public banyas are a place to go for a shower and social gatherings. Traditionally, one should sit in the steam room and then roll in snow or jump in cold water – and most public banyas will have a cold pool as well as the steam room. The contrast will leave you instantly refreshed – and clean! Thus, the banya is nearly as beloved and probably more useful in the summer! In St. Petersburg, Ямские Бани (Yamskie Baths) are popular and clean.
You might also consider something like Piterland, a large aquapark in a mall in St. Petersburg. SRAS student Allie Sasek went and had this to say about the experience: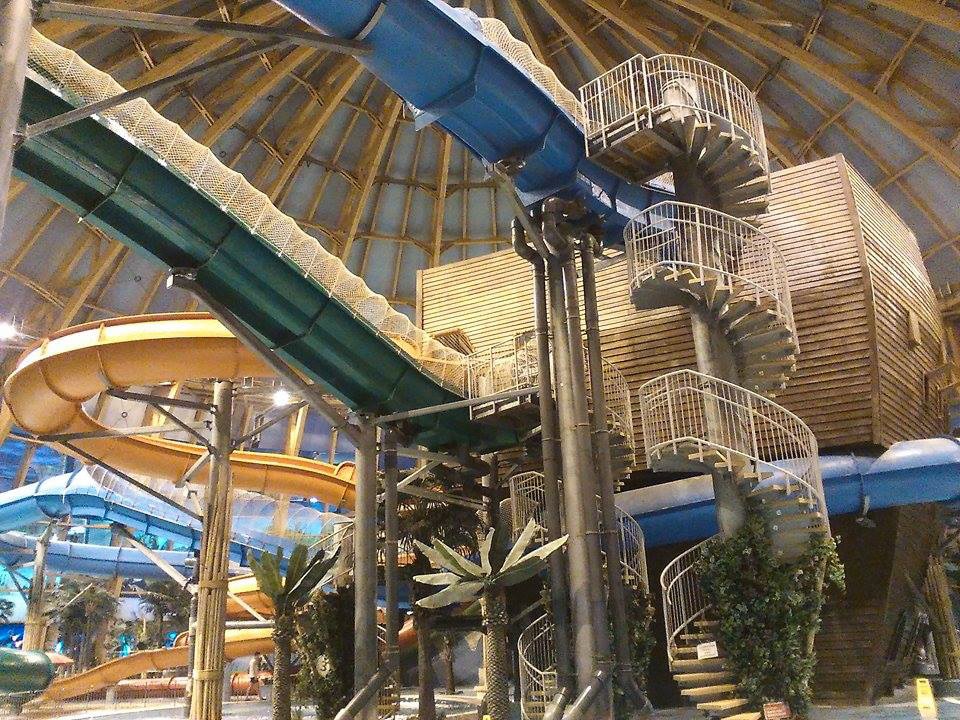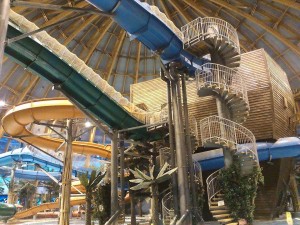 "Peterland is straight out of a fantasy. Even walking through the mall to the aquapark's entrance is rather surreal. The locker area is like a jungle, then you pass through the shower rooms into the main pool area, and you completely leave Russia behind. A massive ship is in the center, with six slides positing swimmers into the pools below. There are a few jacuzzis, but they're usually populated by a couple canoodling.
"The saunas though, were where we spent most of our time. There are twelve different ones, all decorated with colorful tiles and sort-of compatible music. The first following the entrance is, obviously, a Russian banya, then a Finnish dry one, then other steam and dry saunas. The African was the absolute hottest – the best place to play 'The Floor is Lava.'  Favorites of ours were the Infra-Red dry, the Roman steam, and the Russian banya."
2. Going загород (zagorod- countryside)
As of 2010, 72.6% of the Russian population live in cities. As I mentioned above, things are just hotter in the city. While there are many small lakes, ponds, and even rivers (in St. Petersburg you're almost always near water), there are very few outdoor places to actually swim. Russians love to get out of the city and go to beaches, lakes, dachas (small village-style summer homes), the mountains- whatever nature is nearby. In St. Petersburg, trips to the forested Karelia region in the north are common, along with Estonia and Finland for weekend getaways.  Getting out into the fresh air, where you are surrounded by nature rather than concrete will drop the temperature a few degrees. If you can find some water to jump into, so much the better.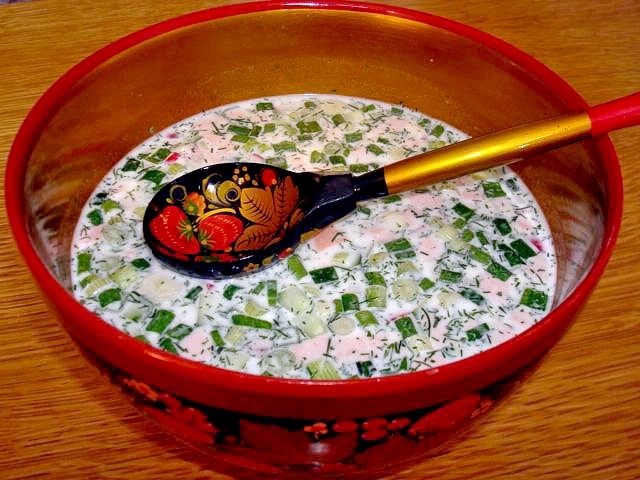 3. Okroshka, Cold Borsch, Svekolnik
Okroshka is a cold summer soup made from a base of kefir or kvas. Svekolnik is cold soup made from beets and sour cream. Both are traditional warm-weather foods in Russia and Ukraine and have a cool, tangy taste. A hearty bowl of borsch can warm you up during the winter, but the cold version of this dish is also a summertime favorite. Check out this SRAS recipe for okroshka!
4. Hot Tea
Although it may seem counter-intuitive, drinking hot beverages to cool yourself down is common in Russia, Central Asia, and the Caucasus. There is science behind this, as a higher internal temperature will balance your equilibrium and make you feel cooler. So drink your tea!
*Bonus tip: for a summery twist, add fresh berry jam instead of plain sugar to your tea. This is particularly popular in the Caucuses and some parts of Central Asia.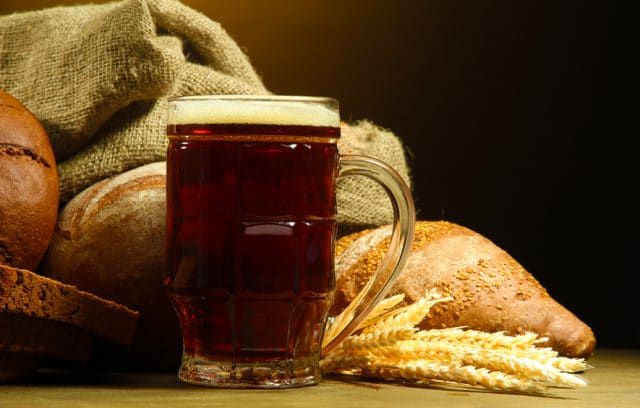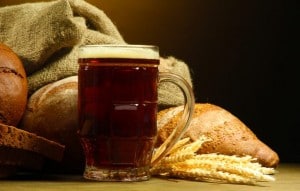 5. Kvas
Kvas is a slightly sparkling, brown-colored beverage made from fermented bread. It is (very) slightly alcoholic and tastes sort of like a mix of licorice and beer with a hearty aftertaste of bread. Most people end up loving kvas, but even for the non-converted like myself, an ice cold glass is undeniably refreshing. Learn more and find a recipe you can make at home here!
6. Don't Work So Hard
My absolute favorite tip to surviving a Russian heat wave? Take a break. Russians typically get two full weeks of vacation a year, and unlike Americans, they actually take it! It's normal for working men and women to take a two week break from work and escape the heat- usually in July or the beginning of August. Popular destinations are the Black Sea coast, Turkey, and North Africa. The summer culture of slowing down doesn't stop at the official vacation, though. Russians in general move more slowly in business during the summer, almost as if they see school children breaking for the summer and feel that they might as well join them. Hobbies or extracurricular activities such as language classes or dance lessons usually take a hiatus during the summer, lunch breaks are longer, work days are shorter (employers must close if the temperature in the office gets too hot!), and phones get answered less (keep this in mind if you're looking to do business in Russia!). This is a mentality that I definitely think the United States could stand to adopt.
With St. Petersburg's White Nights, easier access to all of Russia's incredible nature, and great cultural events like concert series' and outdoor art shows, there are countless reasons to visit and love Russia during the summer. If you happen to get stuck in a heat wave, just keep these tips in mind and you'll breeze through the high temperatures like an old pro.
For more, check out this slide show of Muscovites reacting to the heat wave: http://en.ria.ru/photolents/20130628/181937829_1/Heat-Wave-Hits-Moscow.html