During my fall semester in Kyiv, I have gone to numerous museums, concerts, art exhibits, and lively gatherings around the city. I've had the time of my life exploring different festivals and cultural excursions, but I can confidently say that my favorite event was the 25th Annual IWCK Charity Bazaar!
Every year, the International Women's Club of Kyiv hosts a charity bazaar (a large, festival-like market) at the Olimpiyskiy Stadium where organizations from across Kyiv come and sell various items and foods. Also, representatives from almost all of the embassies in Kyiv set up booths and sell items from their native countries. All of the sales from the event go to different charitable organizations across Ukraine, focusing on orphanages and homeless shelters. This year, 43 countries were represented by their embassies, and the cultural diversity within the stadium was truly phenomenal.
My friend and I arrived at the stadium at 10:15am, and the line to get in was already stretched around the building. My professors had warned us to arrive early, because the bazaar is a super-popular event for locals in Kyiv. We chose to wait our turn in line, and once we payed for our tickets and went through security, I understood why everyone was in love with this yearly event.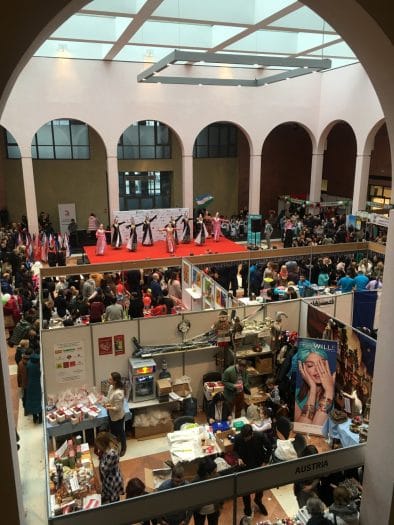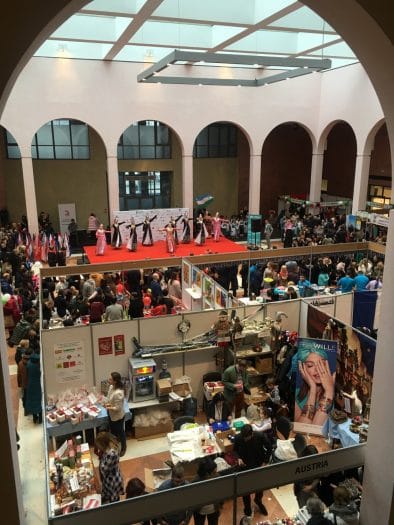 Immediately upon walking into the event area, I was awestruck. Picture this: 50+ booths with food/souvenirs from dozens of countries, music from various cultures, people dressed in traditional clothing from their prospective countries, and hundreds of shoppers and onlookers. At first, the chaotic atmosphere of the event was overwhelming, but it slowly started to flow naturally. My first order of business was to find some tasty food, which wasn't difficult at all! If anything, there were too many options available to me. Luckily for me, I came to the event on an empty stomach, so I was able to enjoy Indian Chicken Curry, a Belgian Waffle, a Czech beer, some French wine, Vietnamese fried tofu, and a German bratwurst.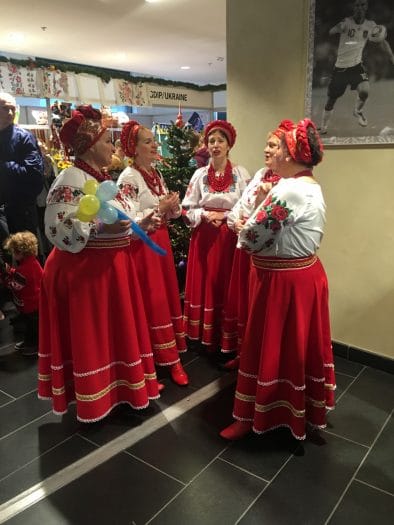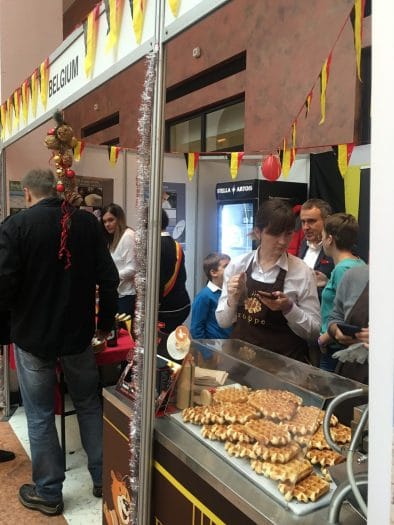 Other than the abundance of food served, visitors can also find special trinket, clothing, and novelties from around the world. Just a few of the items that really stuck out to me were alpaca-fur sweaters from Peru, handwoven shawls from Malaysia, ancient knives from Uzbekistan, and handmade Christmas ornaments from Austria.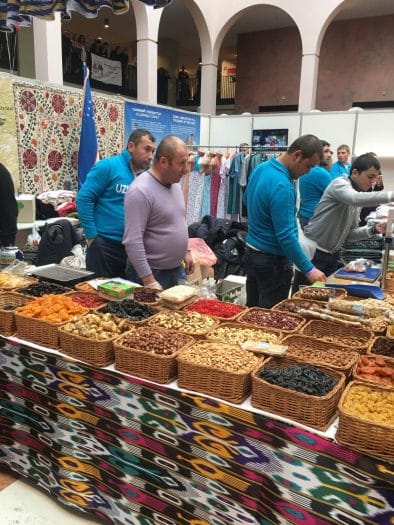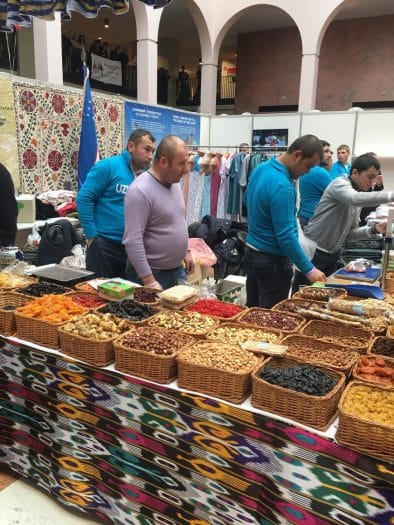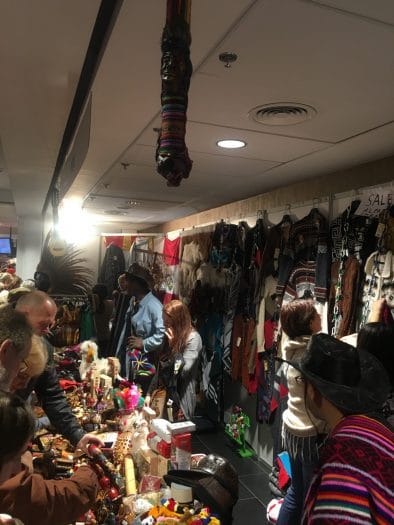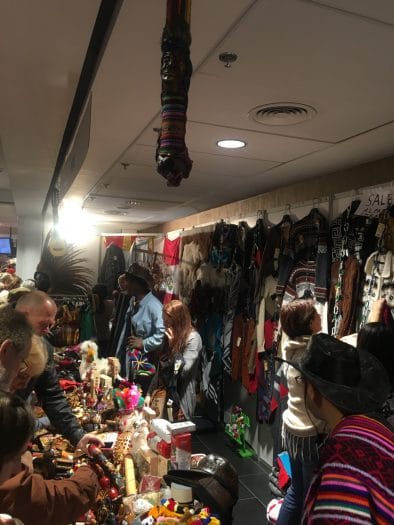 After three hours of shifting through the crowds and wandering from booth to booth, I was deliciously full from way too much food, and was walking out the door with some great gifts for my friends and host family. I couldn't have been happier with my experience, and it was definitely a great way to spend my last weekend in Kyiv. If you ever find yourself in Kyiv during the first weekend of December, be sure to stop by the IWCK's Annual Charity Bazaar!
25th Annual Charity Bazaar- Kyiv, Ukraine
Location: Olimpiyskiy National Stadium
Duration of Event: 10am-5pm (Average time spent walking around: 2-3 hours)
Cost of entry: 80 UAH ($2.95)
Note: Food and souvenirs are sold here, so I'd recommend bringing some extra cash with you.