Greetings dear readers! As this is an opinion piece, you should first know who I am: an American who finds marketing and pop culture fascinating and who has lived in Russia for more than 10 years. What follows is a list of a few local Russian brands that I've personally come to prefer over western versions of the same products – and the specific reasons why.
I feel that these things are interesting in and of themselves. However, I also hope that it might help make a dent in the stereotype that the Russians are mostly good at making products to kill themselves (vodka) or others (Kalashnikov rifles). While Russians are relatively new to capitalism and brand building, they have come a long way in the last twenty years.
There are other brands that could also be included here – but this is my personal list of…
12 Russian Brands and Services that
Beat Out Western Competitors
By Josh Wilson
Assistant Director, SRAS
1. Teremok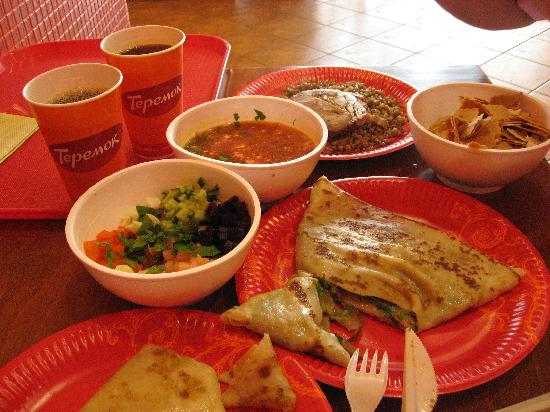 By far and away, the best fast food restaurant on the Russian market is Russian through and through. Teremok is a chain of blini kiosks and restaurants that have grown to over 200 locations in Moscow and St. Petersburg. They specialize in blini served with sweet or savory fillings. They also serve kashas (porridges), served with things like slivered almonds and sweet fruit fillings. If you go, I highly recommend you also try the pelmeni with sour cream. The sour cream will be 50% fat content and will melt in your mouth. Try finding that in America.
Teremok also has very good marketing. They mix the American fast food tendency towards the slightly insane (like offering a "Royal Blin" – a traditional Russian blin wrapped around a thick meat cutlet, ala burger) with several more traditional offerings that, most importantly, taste great and don't result in the "what-the-blin-did-I-just-put-in-my-stomach" feeling that nearly all the American burger joints in Moscow tend to leave me with now that my American stomach is aging and unaccustomed to American fast foodstuff.
I've often thought that, if I had the money and knowledge, I would buy a Teremok franchise and take them into the Russian provinces – or perhaps all the way to America, where I'm sure the concept could work…
P.S. Even CNN apparently ranks Teremok as one of the world's best fast food joints. Click here.
2. Russkart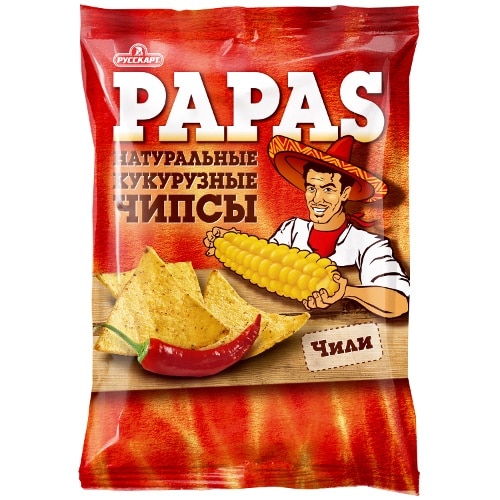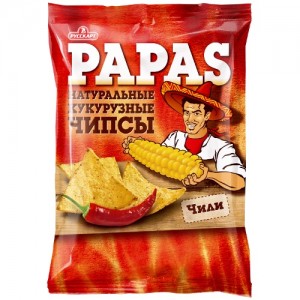 As Russians' budgets have grown, so has the variety of their diets. Many foods that Russians once only encountered while traveling outside the former USSR are now locally produced – serving both Russia's well-traveled middle class and sizable populations of resident foreigners.
I once longed for flavored corn chips in Russia. For a long time they were not available because 1) Russia never had them and 2) Lay's felt that the local corn supply wasn't big enough or stable enough to start local production of Doritos. However, Russkart, a Russian snack food manufacturer, has now beat Lay's to the market for corn chips.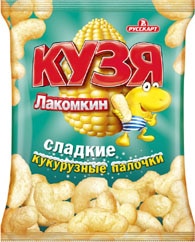 Ruskart's major product is a very good, thin, cheap potato chip. They have expanded their lineup to include things the unfortunately named "Syr Balls" (similar to Cheetos puffs) and Papa's brand flavored corn chips. Having consumed Papa's on several occasions, I can honestly say that I can't eat Doritos now; they taste horribly artificial. Papa's more closely resembles the chips you get when you sit down in a Mexican restaurant.
Russkart (short for Russkaya Kartoshka – or "Russian Potato") is also responsible for sweet corn puffs (see right). This is truly a snack that is impossible to put down once you open the bag – and something that has been with the Russians since Soviet times. How popular are they here? Cheetos has just entered the market with their own version trying to gain a little of the market share. Perhaps Cheetos will eventually bring this Soviet classic to American shelves as well?
3. Yandex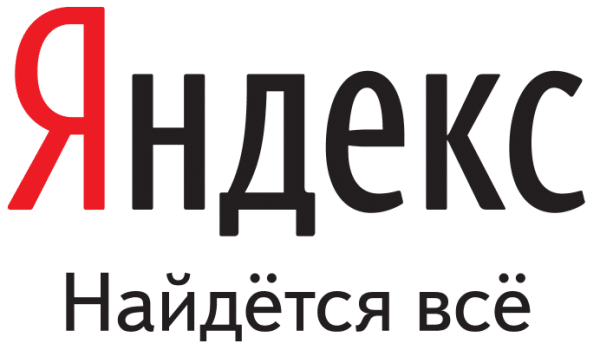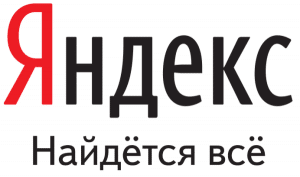 Yandex hands-down beats Google if you are searching for something in Russian or searching for local businesses or locations in Russia. Yandex, in my view, not only supplies more accurate and useful maps and search results, but also has a more flexible system for recognizing misspellings in Russian searches and a far more flexible system for allowing searches in Russian written in transliterated Latin script (useful when you have a Latin-only keyboard). I still use Google for nearly all my English-language needs. But for Russian searches, and particularly Russian localized services, I always use Yandex. Yandex is the Russian home-grown search engine and it is number one in Russia for very good reasons.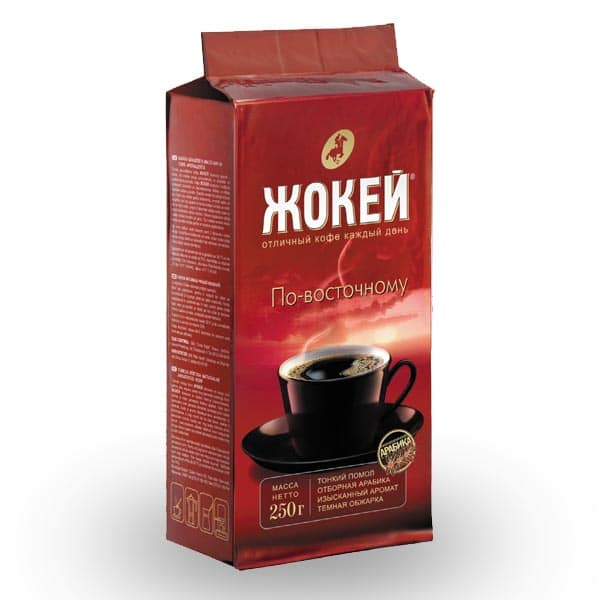 Believe it or not, the Russians can roast a very good pack of coffee.
I'm one of those people that just doesn't feel right in the morning until I have a large cup or two of black coffee. Thus, I searched for a long time for a coffee brand for daily home use after arriving to Moscow. I lighted on some brands that were generally ok in terms of taste and cost, but I didn't come to develop any sort of brand loyalty until I found Zhokei.
Zhokei is a mid-priced brand that is generally lower on the shelves and looks rather unremarkable. However, Zhokei is also a rich, fresh, flavorful coffee with a moderate-to-strong caffeine kick (not as buzzy as Starbucks, but definitely stronger than many others).
I long assumed from the French-sounding name that the brand I was buying was French. "Zhokei" actually means "Jockey" in Russian, from the same French root that the English version of the word was also taken. However, when I finally got around to turning the pack over, I discovered that the company was started in St. Petersburg and continues to roast and package its coffee there. I would have never guessed that the Russians could get coffee so right – but this country is nothing if not full of surprises.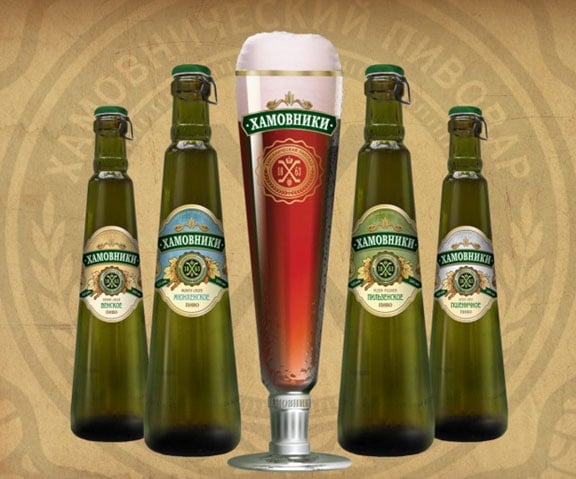 Most beer-loving foreigners probably leave Russia having tried Baltika, Russia's major mass-produced brand. Baltika, like most locally-produced Russian beers, is completely unremarkable if not inadvisable. However, Khamovniki shattered my perceptions of Russian beer. I long avoided it as I was put off by Russian beers in general and, to be honest, because Khamovniki comes in what I considered to be ridiculous bottles.
It turns out those bottles are a throwback to the ones that Khamovniki used in the Tsarist era – when it became the preferred supplier to the Russian imperial court and was even allowed to use the imperial crest on its label.
Granted, I would not say that Khamovniki is one of the best beers that I've ever, ever drank. However it is a fresh, smooth beer with a mild taste that is a pleasure to take home and enjoy over dinner or with a bag of chips and a movie. For the price, it's the best thing going if you are on the ground in Russia.
Also, the beer's original brewery has been partially converted to a restaurant and billiards establishment. It has a wonderful veranda outside each summer. If you like beer and come to Moscow, Khamovniki restaurant is a must see. Come try Russia's best beer at low prices and practically straight from the vat.
6. Russian Cell Phone Service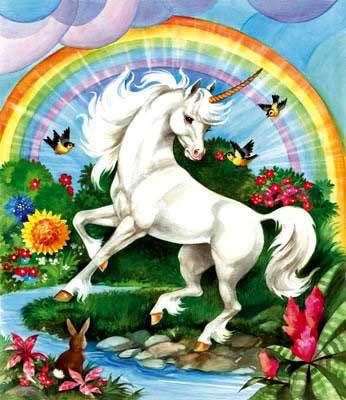 Pop Quiz! A) unicorns that deliver free rainbow cupcakes or B) a major telecom company that offers reasonable prices and flexible services with no long-term contract or commitment from the consumer: Which of these services will America get first? Tough to say, I think.
Russia, however, already has the later. All phones sold in Russia are "unlocked." You can get a SIM card for usually under $10, with no long-term contact or commitment, and that $10 will show up on your account to be used towards calls or Internet use. You can pay for only the traffic you use, calls you make, or SMSes you send under most plans. This is true for all the major Russian brands – MTS, Megafon, or Beeline.  For someone like me that uses a smart phone moderately, my bill comes in at usually less than $20 a month. If you are a heavier user, you can get package deals that offer even better values.
If you decide you didn't like your carrier, you can dump them anytime you wish, with no fees involved, and even transfer your old number to a new carrier. In America, this sounds like cupcake-infused mythology. In Russia, it's reality.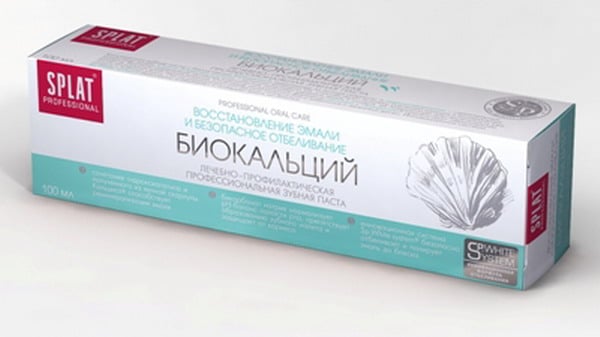 Cosmetics and pharmaceuticals are fast-growing markets in Russia, which is largely still catching up to the rest of the world in the vanity department. Several companies are starting local production – and several Russian companies have already started up and are doing well.
One of my personal favorites of these is SPLAT, which makes toothpaste among other things. Although it is unfortunately named (seriously, "Splat?" Should I brush my teeth or jump on the tube and watch what pattern forms on the wall?), it is otherwise well-marketed with simple packaging with elegant scientific-looking pictures of the herbs and natural additives that they use in its manufacture. While I'm not a dentist and can't vouch its scientific effectiveness, I enjoy the original flavors and range of natural additives. And really, what other criteria do any of us chose a toothpaste by anyway?
9. Agusha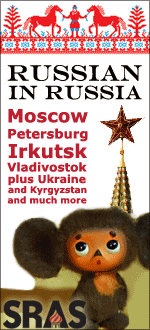 As a parent of a young child, I'm dedicated to making sure that my kid grows up eating well (preferably better than I do). I've generally been a fan of Vimm Bill Dann dairy products (which include milk, sour cream, cottage cheese, etc) but have been especially fond of their line of "Agusha" yogurts and tvorogs. "Agusha," by the way, is an affectionate Russian term for someone who "goo-goos."
Agusha provides preservative and additive-free, calcium-and-vitamin-rich nourishment to children. They also have a range of fruit purees, baby foods, juices, and other kid foods. Russians are generally very picky about not consuming artificial colors, flavors, and preservatives and even more sensitive when it comes to giving such things to children. When Hienz first entered the baby food market in Russia, they did so with the same baby food that they sell in America. In America, Heinz baby food is heavy on the corn starch, a cheap filler that adds little to the nutritional value of the product. After it became clear that Heinz would make little movement in the Russian market with such a product, they changed their recipe and now proudly market it specifically as additive and cornstarch-free. This includes TV commercials for Hienz baby food showing fathers in supermarkets agonizing over which baby food to buy and then being taught to buy the one that's additive-free with the implication that, you know, what kind of moron buys baby food with additives? Pshaw.
Agusha had the good sense to start out all-natural and reasonably priced with its products.
The marketing for Agusha is subtle but effective for both kids and sensible adults – with a cartoon baby and rich colors against a mostly white background. I am particularly fond of this as I think children are encouraged by marketers to pick the loudest and most colorful package – which often contains the product of lowest value and highest price. I'd like to keep my daughter steered away from marketing madness.
Vimm Bill Dann, incidentally, was named by its Russian founder after the Wimbledon tennis tournament. It's also not technically Russian anymore – Pepsi bought it for $5.4 billion (yes, billion with a "B") a couple of years back. This year, another Vimm Bill Dann brand, Dashik v Derevne (Dasha in the Village), was rated one of Russia's 10 most valuable brands in terms of recognizability and customer loyalty. Pepsi has, so far, not changed anything about the company's staple products – including Agusha. I hope they keep it as the Russians intended.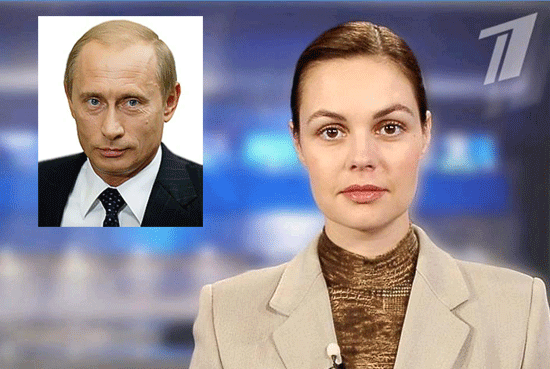 If given the choice between watching CNN and BBC or perhaps Vesti (a 24-hour news channel owned by the Russian government) or Moskva 24 ( a 24-hour news and information channel co-owned by the Russian federal government and Moscow city administration). I will generally pick the Russian broadcasts.
This admission will probably get me in trouble with some readers, so please let me explain.
One reason is that the Russian channels have less nonsensical banter. Even on channels that have a 24-hour cycle, you never see the absurdity of 24-hour coverage of a single story. Thus, you don't get multiple people repeating the same information over and over or, worse, simply repeating that "we don't know anything, but we will keep yammering until we do and are the very, very first to report on whether Britney Spears keeps custody of her kids." Even if a meteor explodes over a major Russian city (they do that sometimes), Russian news will bring you info as it develops, but will also keep reporting on other issues as well.
Also, the anchors and reporters, even if they break into a call-and-answer format rarely end up chit-chatting about how the other looks or how they are feeling that day or what their holiday plans are. The information given is of general interest and not a glimpse into the lives of people you don't know and shouldn't be spying on.
Russian television news does tend towards a conservative, pro-government, anti-US slant – however, they also don't generally purport to be unbiased. Many editors and government officials will admit that the news is slanted and argue that all news is opinionated in some way. I would agree with that.
Lastly, I like that most Russians get the bulk of their news from TV, but also state in polls that they don't trust the news; they realize that it is at least partially propaganda. So, I would say that it's actually easier for Russians to watch Russian news with a critical eye to filtering the information they are fed. Granted, you do have to sometimes sit through several minutes of a Putin quote on some issue, but, in general, after a half hour of Russian news, I feel much better informed about my surroundings than after a half hour of the American or most other Western equivalents.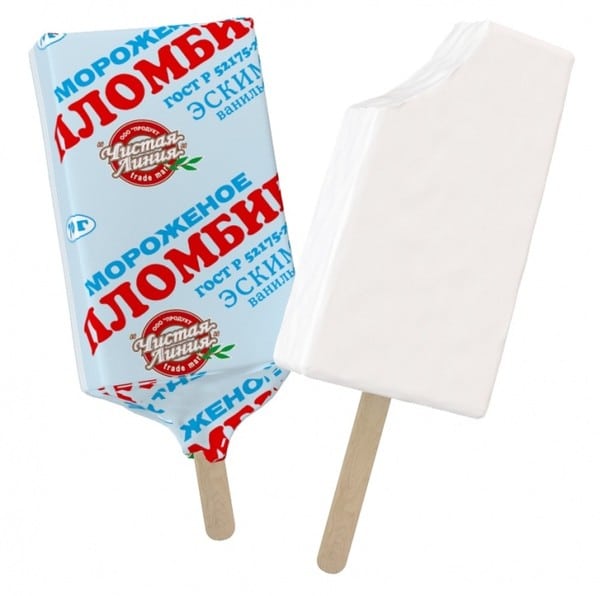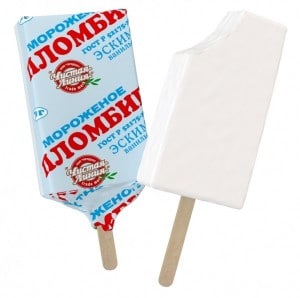 No lineup of products that Russians do well would be complete without a mention of Russian ice cream. I particularly like Chistaya Liniya, a brand produced just outside of Moscow from the milk of cows the company raises near the factory.
I like this brand for the same reason that I've stated I like other Russian food brands. First and foremost, it is simple, fresh, and natural. Unlike a lot of modern ice creams, Chistaya Liniya is mostly ice and cream. You'll find no partially hydrogenated palm oils here – a common additive that adds bulk but no taste and thus mandates the use of more sugar and artificial flavors. If you start with the natural fat, you end with a simpler product that I'm now convinced is better for you anyway.
Chistaya Liniya actually means "pure line." Their ice cream is mildly sweet and mildly buttery. It's packaged simply and sold at fairly low cost. It is, above all, a great value and that's the reason that I'll gladly dig past Baskin Robbins and Nestle to get to Chistaya Liniaya.
11. The Metro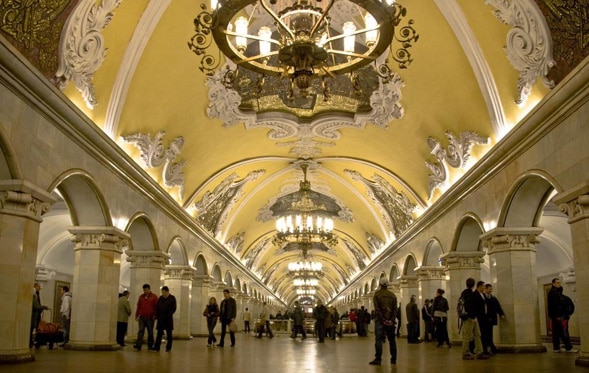 While the Moscow Metro is not really a commercial brand, it should definitely franchise itself. Granted, it's sometimes overcrowded and never entirely spotless, but every major city should be so fortunate as to have a subway system as quick and efficient and as elegant and clean as Moscow's.
12. Sberbank, Kofe Khauz, and Shokoladnitsta
This twelfth entry is a sort of honorable mention to three brands that have most improved in the ten years I've used them. While these are not institutions that I would not go out of my way to use beyond their Western competitors, together they represent a hope that even Russian brands that seem hopeless one day can develop into competitive market players fairly rapidly once they decide they need to.
Sberbank is Russia's largest bank. It is also where you go if you want to receive your pension, pay your water bill, pay a parking fine, or do any other myriad transactions with the state. When I arrived in 2003, a trip to Sberbank meant at least a half hour of standing in line in a dirty building. At the end of the line, you would hand over usually a small amount of money to surly, poorly trained teller who would then record the transaction on several pieces of paper involving stamps, staples, signatures, unexplained trips to the back room, and other time-consuming tasks that had to make the $5 payment worthless to the bank and the state; the time spent by so many potentially economically active residents had to be worth more than whatever pittance the state was collecting. The state apparently realized this (it owns Sberbank) and put German Gref, one its most influential and effective former Ministers of Economy, in charge of the behemoth. Sberbank today is gleaming green enterprise with automated payment machines, friendly staff, and even online services. While I wouldn't say it's a joy to go there and give them my money, it's at least no longer painful. Welcome to the 21st Century, Sberbank!
Kofe Khauz and Shokoladnitsa are two Russian brands that began life as rapidly-growing purveyors of barely-drinkable coffee-like sludge and something that they called food but which more closely resembled microwavable cardboard. Today, both have matured into establishments that serve a decent product with decent service for prices that, while high for the offerings, are no longer shocking in terms of value received. Both undertook this transformation after Starbucks finally made its long-awaited entry into the Russian market and positioned itself as a high-end elite chain there rather than a we're-everywhere-chain. It would seem that both the Russians brands had banked on Starbucks purchasing them to gain the equipment, locations, and supply chains. When that didn't happen, both started looking at their long-term plans and decided to get competitive.
While these last three brands don't really stand up against all competition, I do think they are proof that Russian brands do have the potential to improve and at least match their competition. Hopefully, as the Russian market grows and matures in terms of competition, we'll see more locally-grown, quality brands emerge. Forward, comrades!